By Flavor & The Menu
November 20, 2019
A signature beverage program is an imperative for a number of foodservice segments today. Craft cocktails, creative flavor combinations and unique offerings have become the expectation for a growing swath of consumers. "You don't see new restaurant concepts that only offer up traditional, expected drinks," says Robert LeSage, Corporate Chef for Haliburton International Foods, a specialty foods processor. "To gain a competitive edge, you want people buzzing about your beverage program. Restaurant brands have to invest in it. Margins are really high so it's worth that investment."
THE MAGIC OF A GOOD MIXER
A key building block in creating signature drinks includes craft beverage mixers. Haliburton's line of mixers takes advantage of their local produce supply, along with the company's extensive roasting and puréeing capabilities. "We can create custom flavor combinations that are unexpected and delicious," says LeSage.
Examples of custom capabilities and trend-forward combinations include:
fire-roasted peach and pineapple
roasted tomato and Fresno chile
roasted pineapple and blackberry
fire-roasted peach and mango
Watch the video
See how to build the Roasted Pineapple and Blackberry Cocktail in this quick step-by-step video from Haliburton.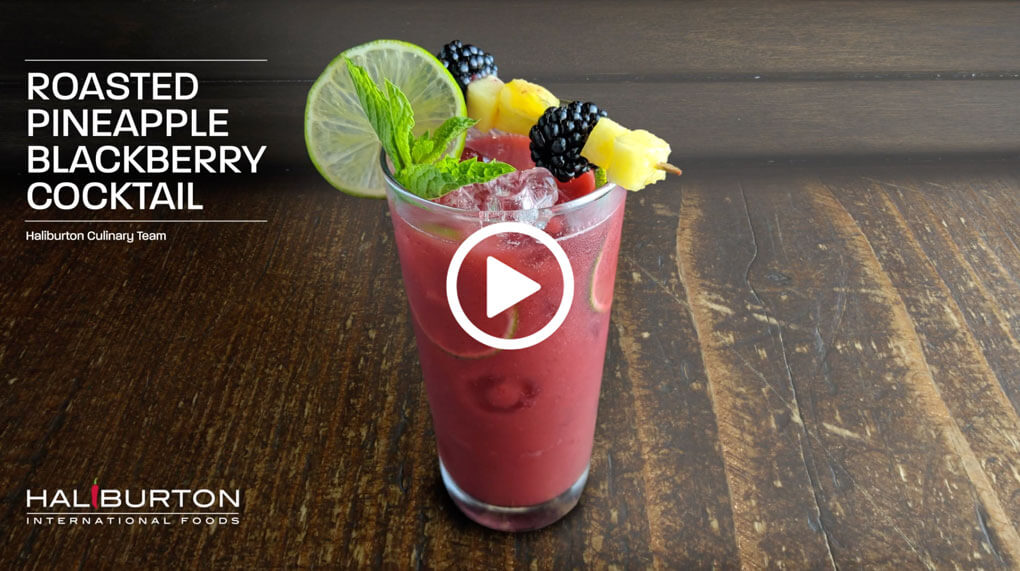 Add Roasted Pineapple and Blackberry Mixer.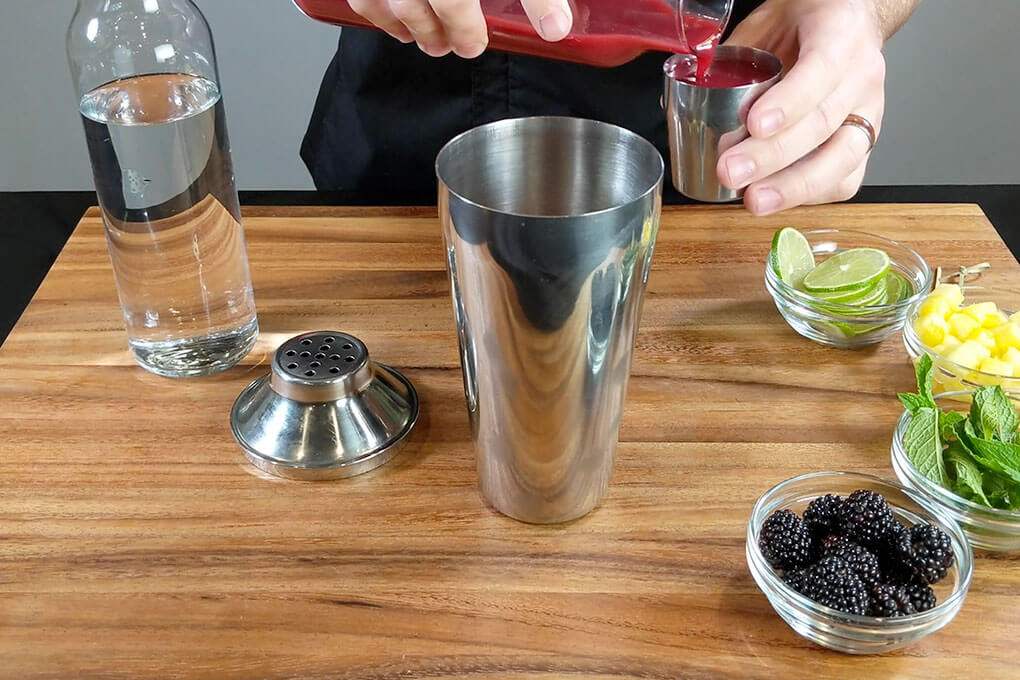 Garnish the drink.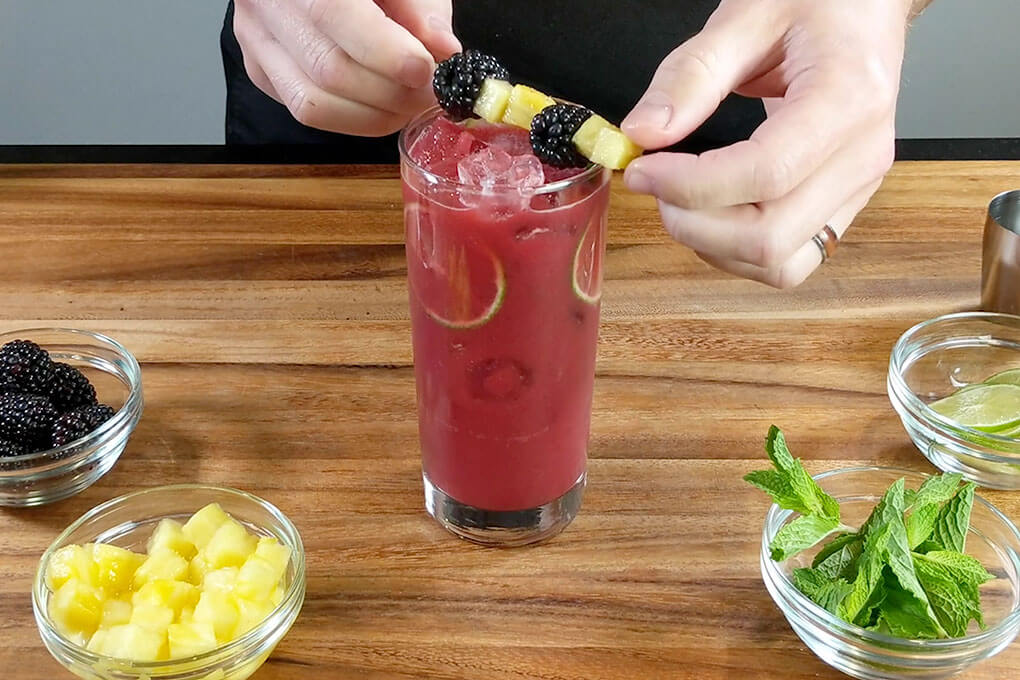 FRUIT IN A PICKLE
Pickled fruit is a new frontier for a lot of consumers, but it's an easy one to explore, thanks to the familiarity factor. Its appeal skyrockets when the pickling liquid carries a flavor story that is both evocative and enticing. LeSage shares creative ways Haliburton has explored this category, making it a next-level garnish on any number of nonalcoholic beverages and cocktails.
citrus pickled cranberries
honey pickled apricots
red wine pickled cranberries
spicy pickled apricots
rice wine pickled pineapple and mango
orange pickled cherries
white wine pickled blueberries
CLEAN MISSION
With consumers being more aware and cautious of the foods they are consuming, one of Haliburton International Foods' main goals when creating products is to keep the list of ingredients as short and clean as possible, aligning with the company's belief that that it's best to let quality ingredients speak for themselves.
For more information on Haliburton's capabilities with craft beverage mixers, fruit garnishes and more, go to https://haliburton.net.