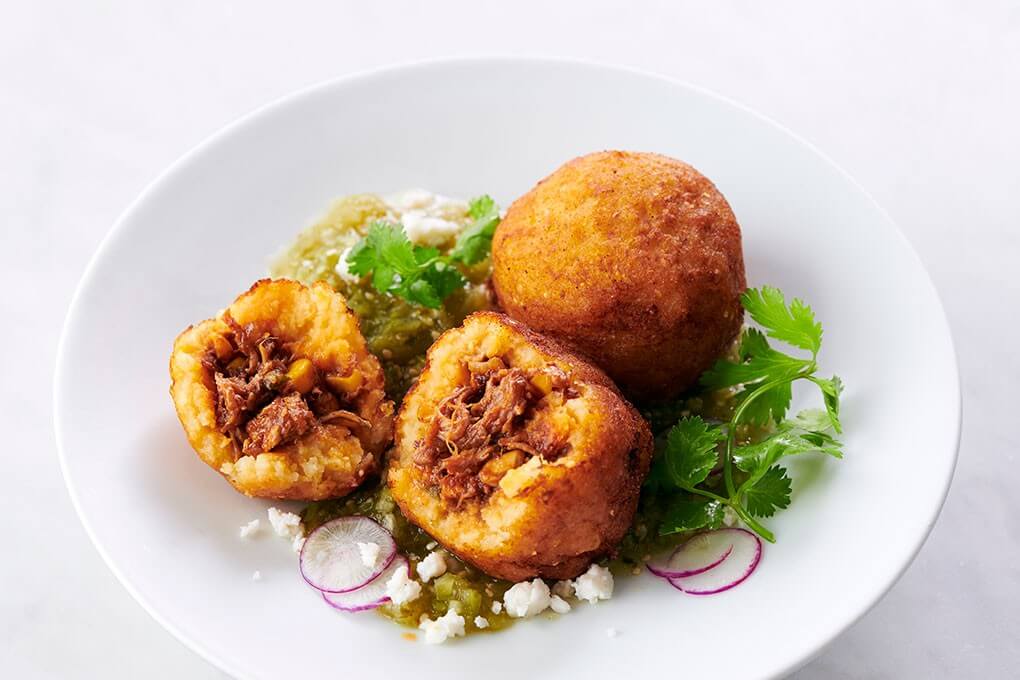 Mouthwatering Mexican-style tamale spheres made with Idaho® Potato tamale dough.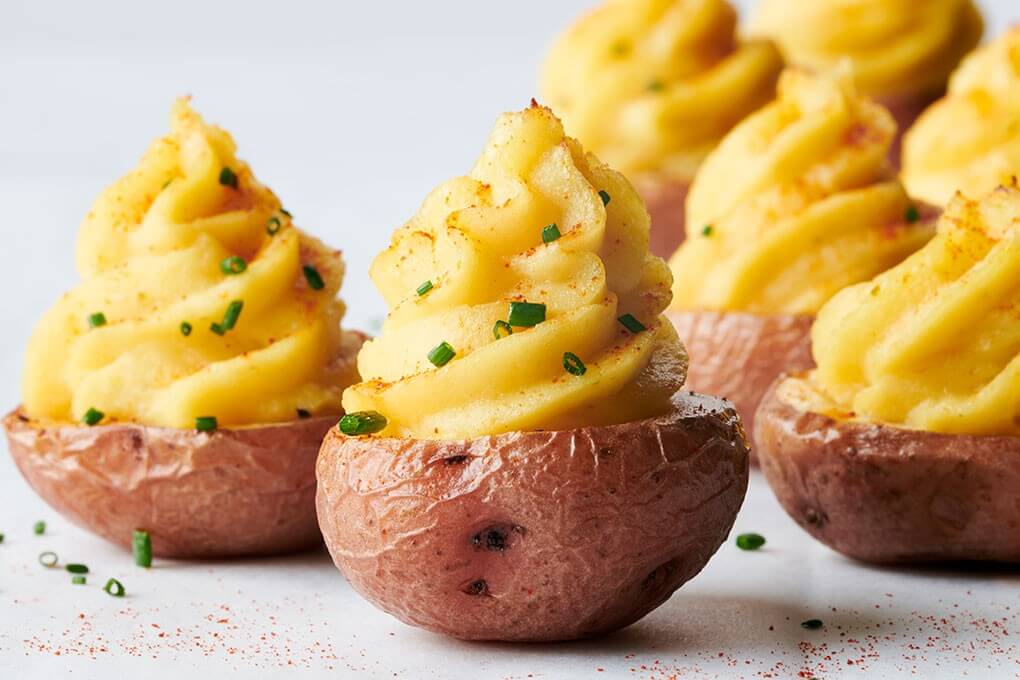 This devilishly delicious vegan starter is a tasty twist on the beloved, classic egg recipe, complete with a mustardy mashed Idaho® Potato filling and tangy tomato jam topping.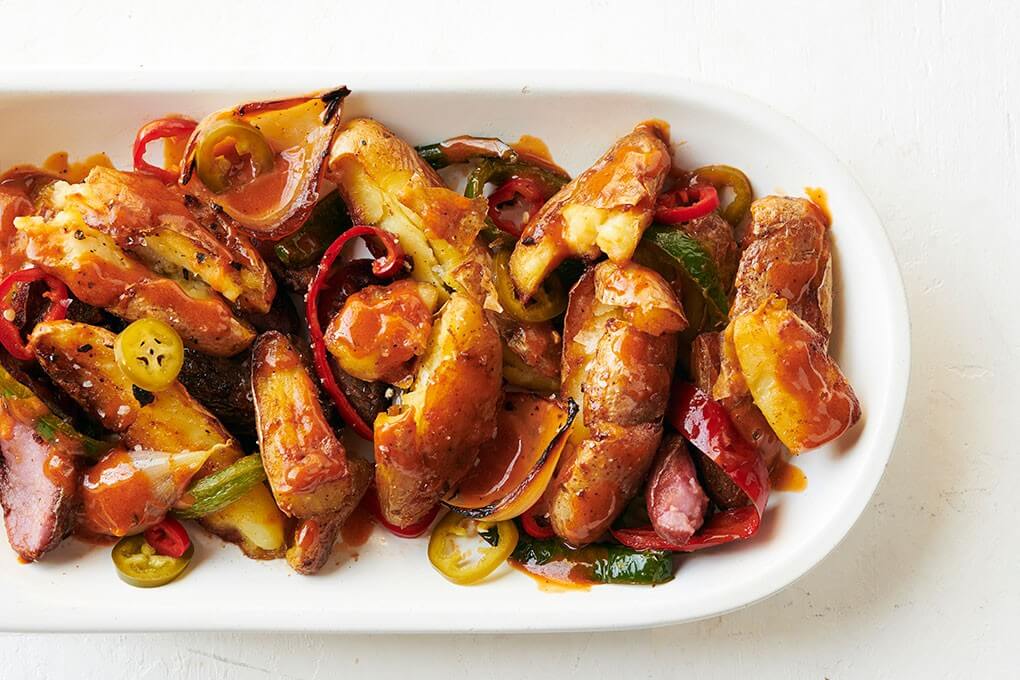 These Idaho® Fingerling Potatoes are roasted and pressed flat on a hot skillet, then topped with a thick and zesty homemade BBQ Butter.