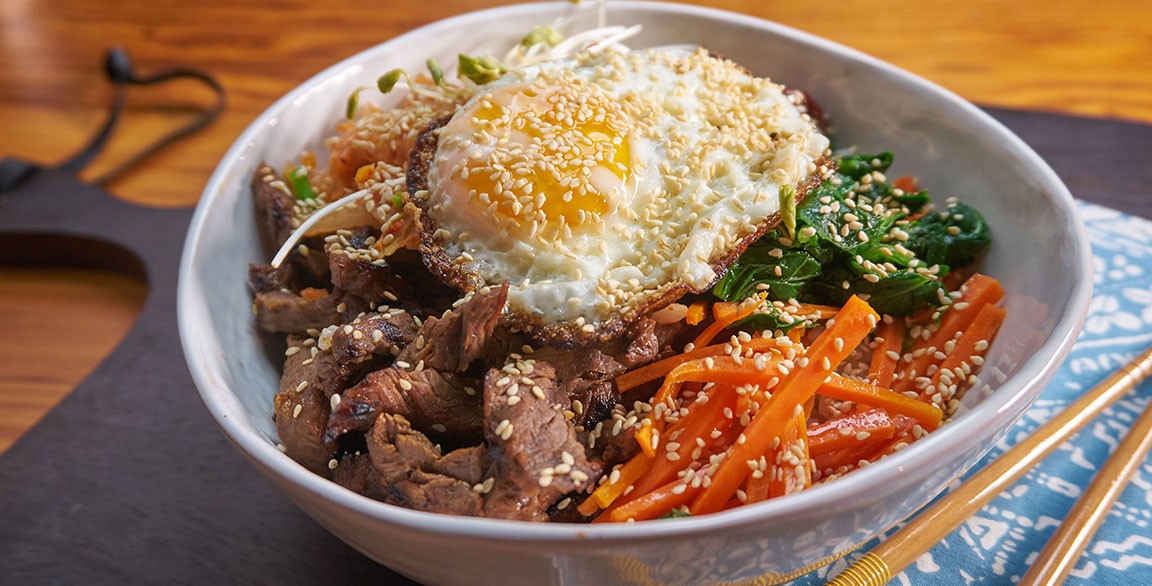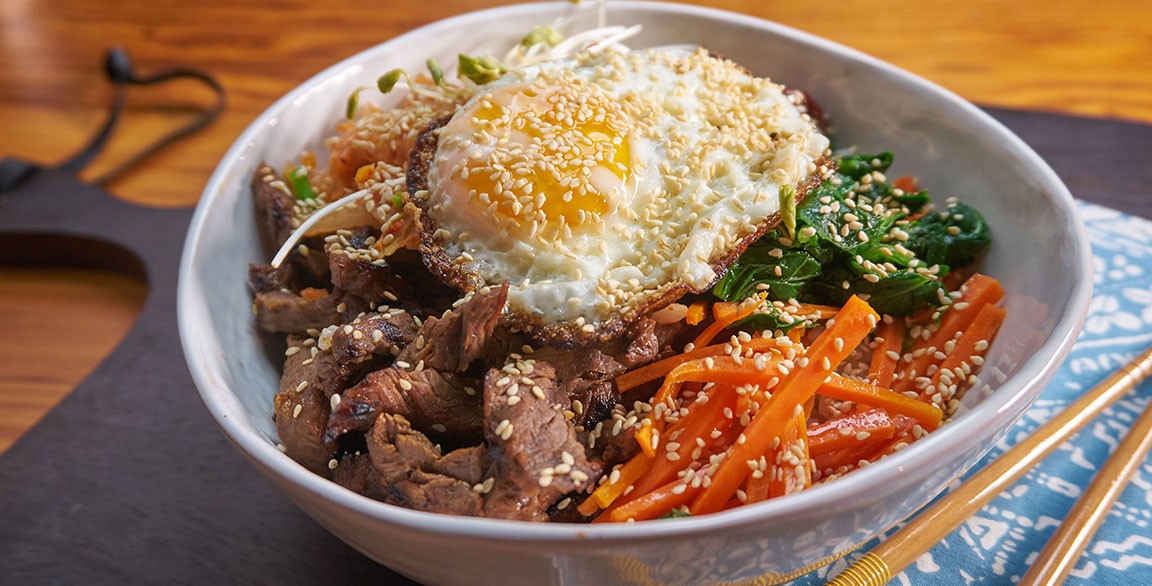 By Flavor & The Menu
April 27, 2020
Whether looking to menu global comfort foods or regional specialties, attention to detail is the order of the day today. Ensuring that each element in the build helps tell a meaningful story is a smart strategy when approaching dishes known for their authentic flavor combinations and distinctive sense of place. Of course, rice plays a key role in a significant amount of global and regional menu development. "Exotic rice varieties from all cultures are grown in the United States, giving operators high quality, locally grown varietals that can help them authentically represent different cultures and cuisines on their menus," says Carl Schwartz, culinary R&D manager for CSSI Marketing on behalf of USA Rice.
Those U.S.-grown varieties include jasmine, basmati, black japonica and sweet rice. "Each one offers different starch contents, shapes, flavor absorbing properties, and some varieties also impart flavor," he says. When looking at classic global or regional builds, the rice featured is typically chosen for its specific characteristics. "U.S.-grown jasmine or basmati work really well with Eastern Med or Indian dishes because of their floral aroma, which pairs nicely with floral ingredients typical of that region's pantry, like rose water and saffron, and warm spices, like cinnamon and cumin," says Schwartz. When building an Asian bowl, he suggests using U.S.-grown sweet rice. "It's a short-grain rice and is stickier so it picks up everything in the bowl."
FRIED RICE
Long-grain rice varietals are king here, offering a neutral flavor and not too much starch. "You want the grains to stay separate so the starch content is key," says Schwartz. "The texture has a little bit more of a bite, which works well in fried-rice applications." The Chesapeake Blue Crab Fried Rice uses jasmine rice, a long-grain varietal, as its base. It features U.S.-grown jasmine, relying on its high quality and consistency. It also provides that authentic fried-rice experience with soy, Thai chiles, egg and garlic. From there, the dish moves into a modern positioning with the addition of crab, Old Bay and fresh radish.
BIBIMBAP
Rice is such a crucial component in this craveable Korean dish, the creators put it in the name. "Bap" translates to "rice" in Korean. Featuring savory-sweet flavors and an ingredient combination that generally sees marinated beef, vegetables, kimchi and a sauce starring gochujang, all presented in a sizzling stone bowl. Bibimbap calls for short-grain rice. "You want to stay true to that authentic side of the build and use a short-grain rice, like U.S.-grown sticky rice," says Schwartz. "It gives you those starches and sugars that help crisp up the rice at the bottom of the bowl, which is really the best part of the dish." In this Steak Bibimbap, the rice lends an authentic platform. It's rounded out with the classic fixings, but turning to watercress as a peppery greens addition.
DIRTY RICE
This traditional Louisiana Creole dish, which takes on a darker, "dirty" hue thanks to ingredients like chicken livers and giblets tells a rich regional American story. Earthy, hearty and spiced, it relies on long-grain rice as its base. "Using U.S.-grown long-grain deepens that narrative and pays homage to the traditions of the South," says Schwartz. The Dirty Duck Rice adds a premium touch by incorporating duck livers and duck confit.
GLOBAL RICE VARIETIES
When building globally inspired dishes, support American farmers and choose from one of the many U.S.-grown rice varieties that pair naturally with those dishes:
Arborio
Basmati
Black Japonica
Jasmine
Long Grain
Medium Grain
Sweet (sticky)
THINK LOCAL
American farmers grow 85 percent of the rice consumers eat in the U.S. That translates to 18 billion pounds a year, grown and harvested by farmers in Arkansas, California, Louisiana, Mississippi, Missouri and Texas.
For more inspiration using U.S.-grown rice, go to ThinkRice.com.