By Flavor & The Menu
September 10, 2019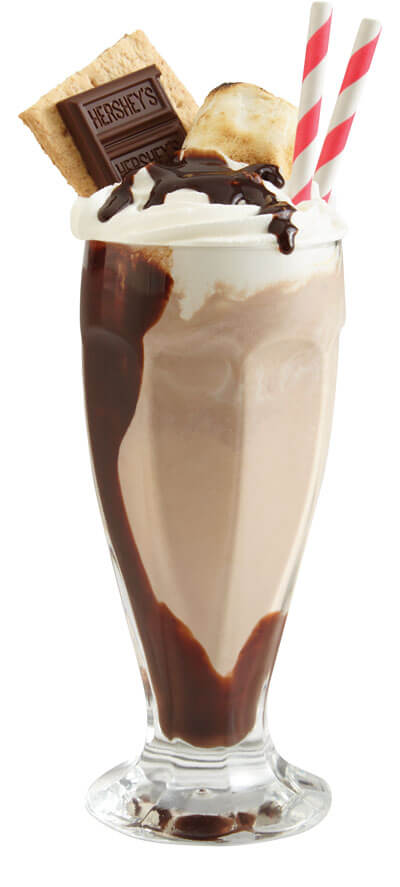 Consider this: Desserts are the number-one food that Gen Z shares on social media. And why not? They showcase the biggest qualities that apps like SnapChat and Instagram are built for—decadence and "Wow!" factor. A successful social media program can build brand loyalty with younger generations by celebrating the fun of desserts.
The question is—what desserts are Gen Z and Millennials looking for when they dine out? More than half of both demographics believe a dessert is higher quality if it has Hershey branded ingredients—and they're willing to pay a premium for their favorite treats.
Restaurants that tap into the power of a well-loved brand, like HERSHEY'S, will not only encourage more dessert transactions, but they can also charge more for them.
S'more Milkshake
Translate a nostalgic campfire treat into a delicious Insta-ready shake using HERSHEY'S Chocolate Syrup and HERSHEY'S Milk Chocolate Bars as the star ingredients. Connect with younger consumers by running social media contests, giveaways and special offers to increase tagged dessert posts.
For inspiration and insights, visit hersheyfoodserviceinsights.com.