Ingredient: feta cheese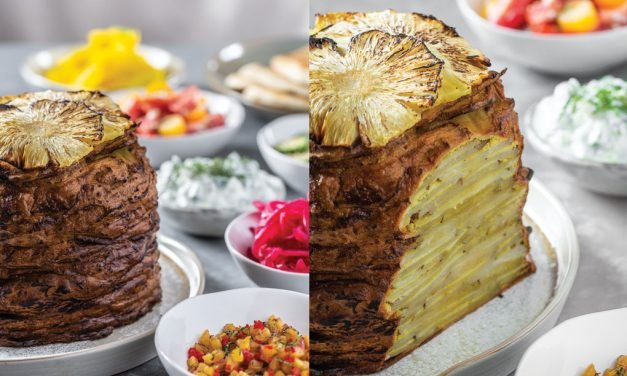 This potato-based take on the shawarma boasts better-for-you benefits as well as showstopping creativity.
Read More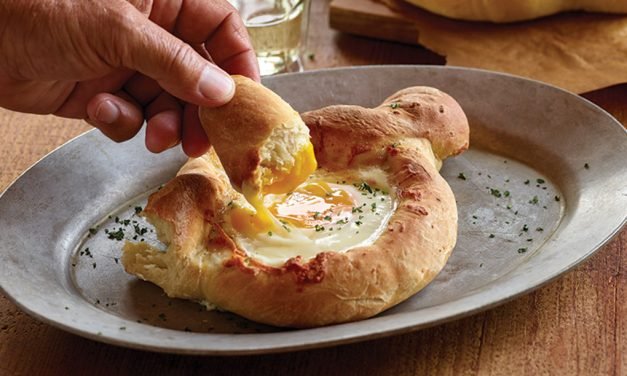 Adjarian Khachapuri, a regional specialty from the country of Georgia, consists of the classic cheesy flatbread stuffed, brushed or, in this case, topped with an egg. The uniquely shaped, tapered bread provides a rainbow of textures—crispy brown tips, layers of folded dough/cheese, and the open center with salty cheese and a luscious egg yolk.
Read More