Category: Commodity Boards
Trends you should be considering when it comes to developing your menu strategy in 2018 - with the National Restaurant Association
What are the five overarching trends driving successful beverage menus in 2018? We bring you the latest research.
Vegetables aren't just shining in food, they're lighting up the cocktail menu as well. Read on for inspiration and new flavor combinations
Sambal is a sexy hot sauce. The name alone seduces with the promise of faraway adventure. We asked four chefs how they use it.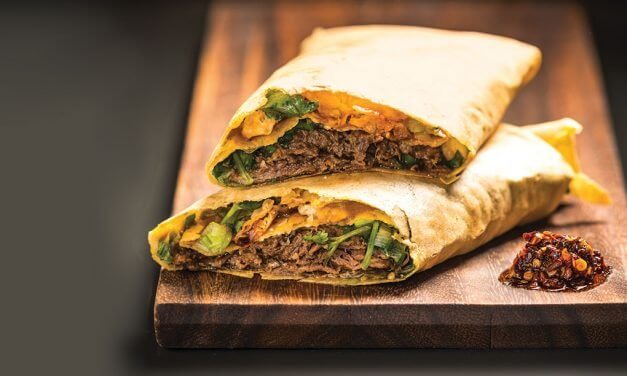 This savory, crispy Chinese crêpe holds potential to be the next big handheld on American menus.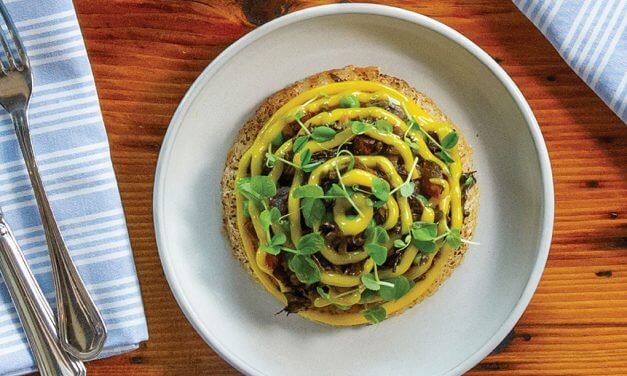 Thanks to serious creativity, the everyday egg is moving into a high-impact category.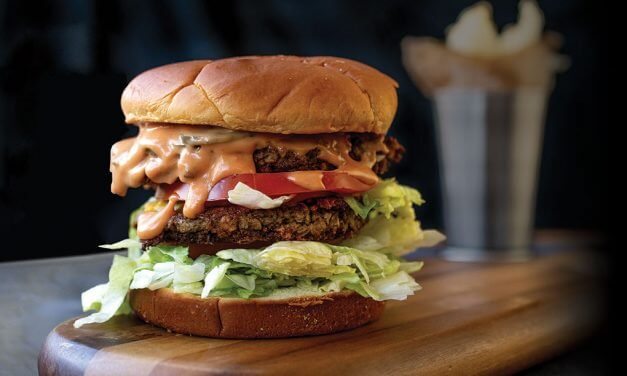 Vegan fare is moving from functional to decadent, enticing a wider range of consumers.

Commodity boards harness the momentum of the bowl trend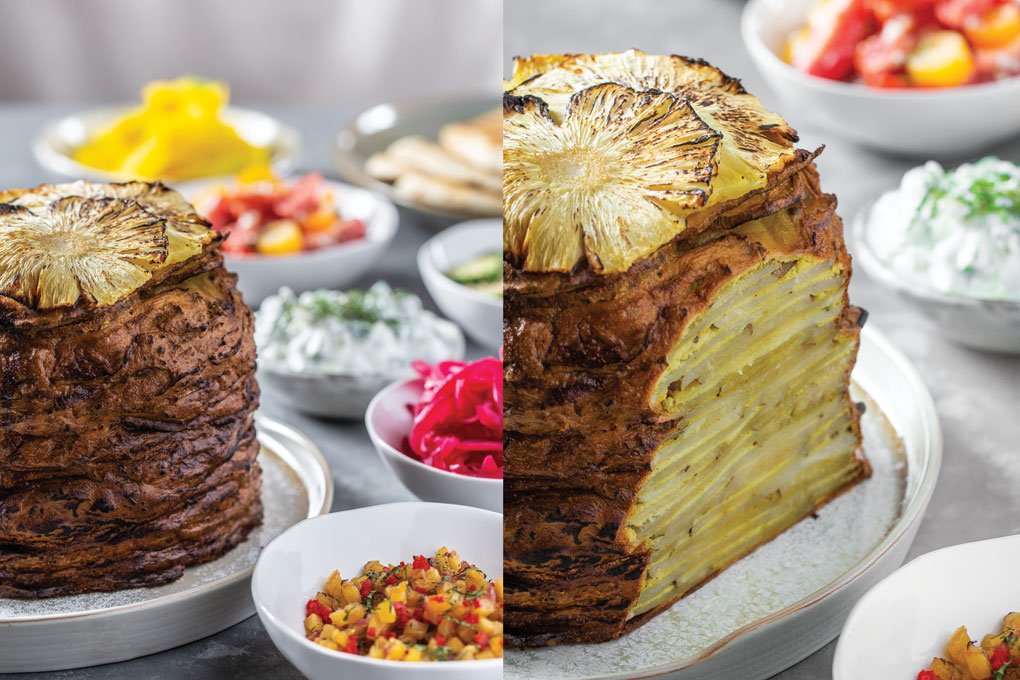 This potato-based take on the shawarma boasts better-for-you benefits as well as showstopping creativity.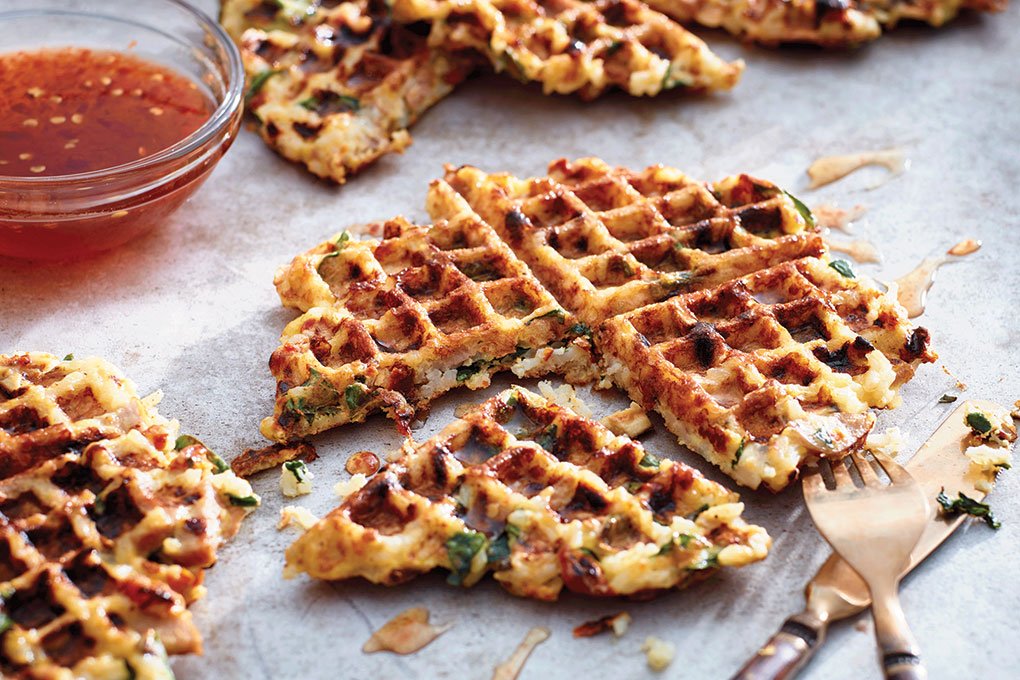 These Savory Rice Waffles are an innovative, gluten-free offering that appeals to a wide range of diners. Eggs are whisked together with cooked U.S. long-grain rice, savory turkey sausage, spinach, cheddar, cremini mushrooms and sun-dried tomatoes. The mixture is seared in a waffle iron to a crispy golden brown and served with a maple-sambal sauce.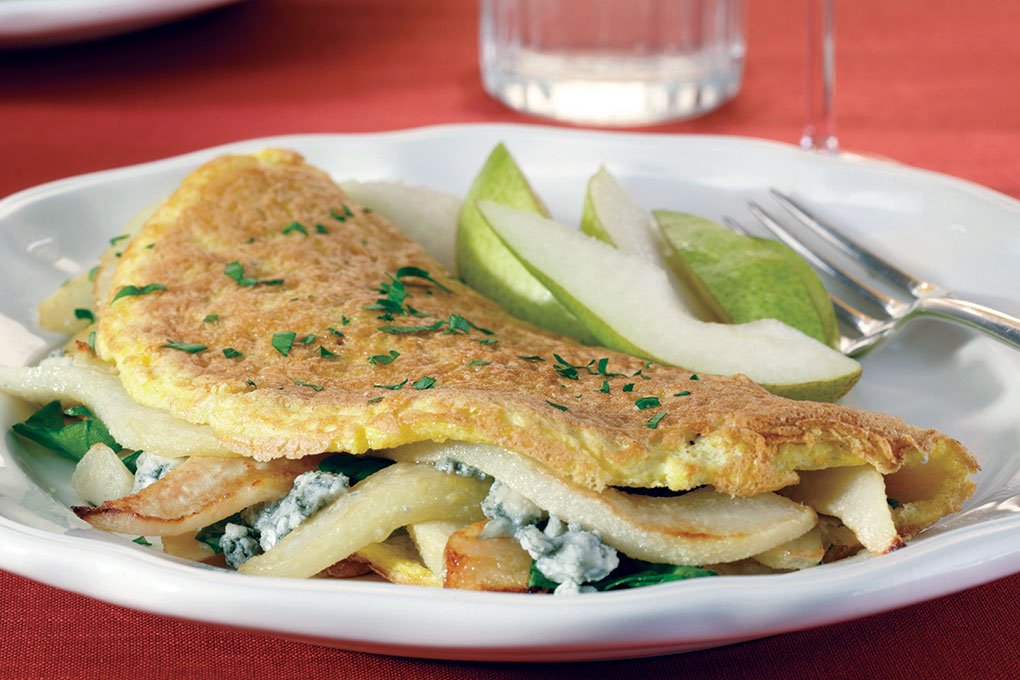 This Roasted Pear, Spinach and Gorgonzola Omelette is a sweet-savory take on the classic, boasting elegant flavors. "Gorgonzola can be overpowering, but the sweetness of the roasted pear softens its bite, and the flavors marry well together," says Kathy Stephenson, director of marketing communications for Pear Bureau Northwest. "It's a unique and unexpected combination in an omelette."