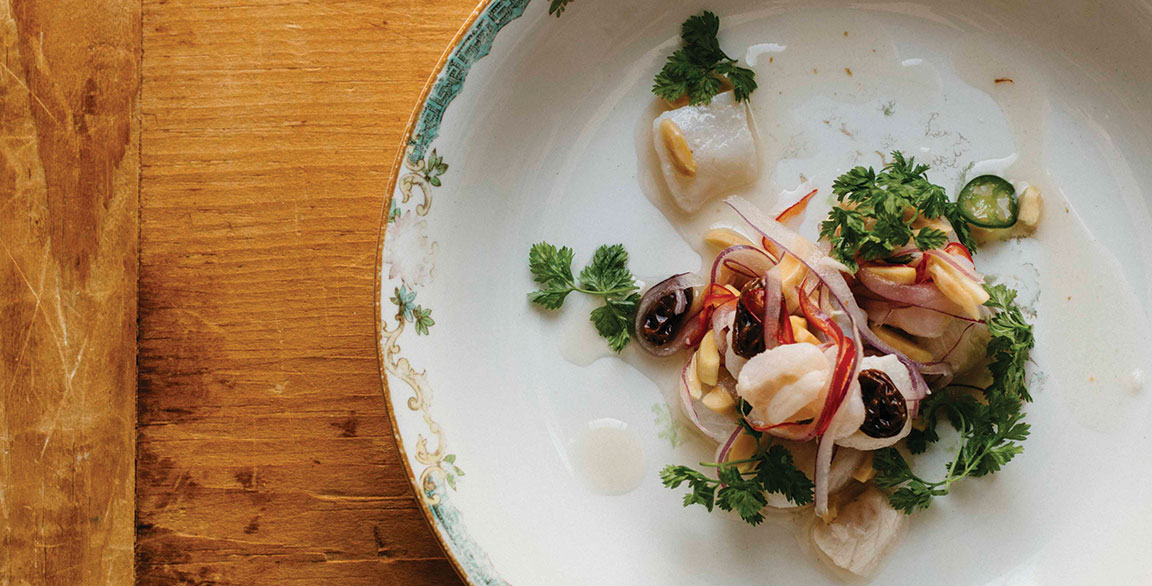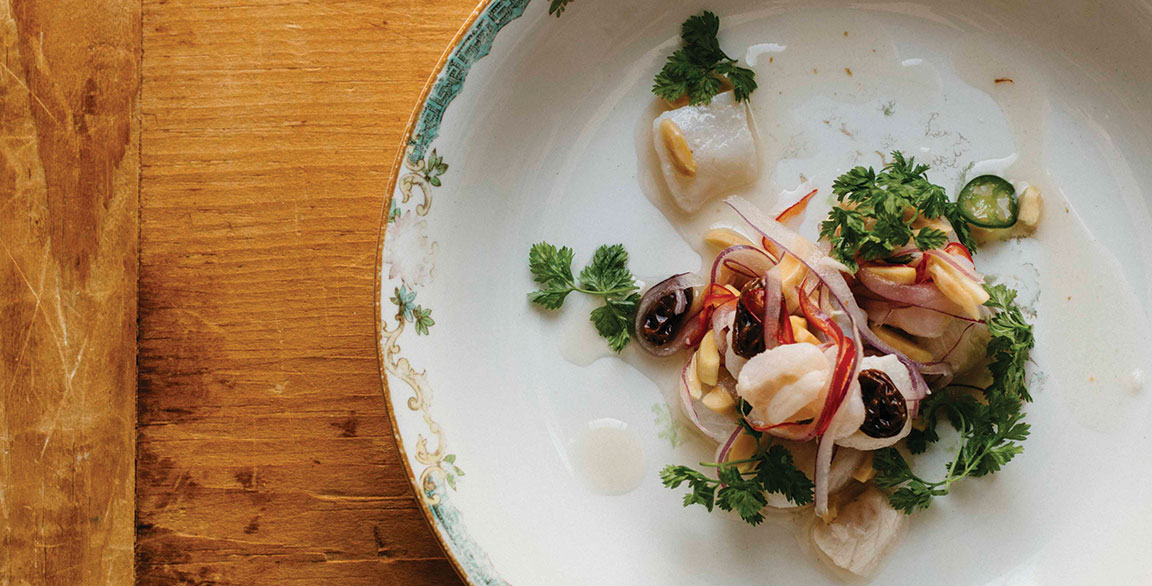 By Barton Seaver
April 20, 2020
Seafood is many things: delicious, storied, sustainable and seasonal. And in this issue, in the season of Lent, I'll make the case for something that seafood is not: a sacrifice.
Lent is often thought of as a time to reflect upon our lives and to give up something meaningful that helps to reaffirm how fortunate we are to live in a world of abundance. There's the historical tradition of giving up meat for lent, and thus seafood becomes the stand-in which creates the perception that it is seemingly a less desirable ingredient. While I disagree with this second-tier status, I understand following tradition. So let's use this season to explore all that the waters can offer and to commit ourselves to celebrating and eating more seafood all year long.
In this issue we're hoping to inspire you to do just that. We share on-trend culinary ideas to spark creativity around seafood usage, including on your brunch menus, with an eye toward global flavors and ingredients.
Across the country there are local seafood hubs and efforts underway to work directly with small-scale fishermen, but it is also a global industry and the world's most traded food commodity. The vast majority of the seafood we eat in the U.S. is imported, and that's not necessarily a bad thing. We need seafood, from all over. Our dietary guidelines recommend eating seafood two times per week, and we don't currently produce enough seafood domestically to meet this demand.
We certainly can and should do more to support and expand our domestic fisheries. And as an industry, I believe we have a responsibility to advocate for the expansion of responsible aquaculture. Seafood will always be a global food system, and it is worth celebrating the connection to cultures and communities that seafood brings to our plates. The incredible diversity of seafood and the flavors and stories it lends to our dishes is second to none as a compelling ingredient in global cuisine.
There are seafood dishes that were once regional, but have exploded in popularity, and have been adopted and adapted onto menus everywhere. Just a few decades ago the idea of eating raw seafood was appalling to most Americans. But think of how crudo, ceviche, sushi and poke have become darlings of chefs and consumers.
These are great examples of how a concept is modified across the world. They also show how the origins of dishes can stem from a mash-up of different populations merged through immigration. Ceviche, for example, was born in Peru from the influences of native, Japanese and local cuisines. A primary ingredient in ceviche is citrus, which is itself a global ingredient with an astonishing array of diversity and uses. In this issue we explore just a few of the many ways citrus brings its magic to seafood.
March is Women's History Month, and we are honored to feature and celebrate the culinary chops of a few of our favorite chefs. We are grateful to these chefs who generously shared their insights, some of whom have long been leaders in sustainability and have inspired me and many others to follow in their footsteps.
Sustainable seafood is now embedded in modern food culture, but it is a movement introduced in just the last two decades. In its early years, it was championed by heroes such as Cindy Walter, Mary Sue Milliken, Susan Feniger and Cindy Pawlcyn. They share these pages with talented next-generation leaders like Mo L'Esperance, Sara Bradley and Lindy Howell, all of whom continue to advance the cause.
How 10 Culinarians translate their love of seafood onto their menus
SHEILA LUCERO
The Executive Chef at Jax Fish House & Oyster Bar in Colorado and Missouri showcases bold flavors in her seafood.
LINDY HOWELL
The Lead Chef at Dega Catering and Southern Ground Studios in Nashville, Tenn. works tirelessly to find the best products wherever she lands, sourcing local seafood whenever feasible.
CINDY WALTER
The Co-owner of Passionfish, Pacific Grove, Calif., appealing to customers with elevated, intriguing flavors, she is furthering her cause of protecting the ocean.
SARA BRADLEY
The Chef at Freight House in Paducah, Ky. has got her guests hooked on Asian carp.
MO LESPERANCE
The Executive Chef at Jack O'Neill Restaurant & Lounge in Santa Cruz, Calif. serves a scallop dish paired with lentils, chanterelles, escarole and a caviar beurre blanc.
CINDY PAWLCYN
The Owner and Executive Chef of Mustards Grill in Napa, Calif. is guided by simplicity and local sourcing in her seafood decisions.
VIRGINIA WILLIS
When it comes to seafood preparations, a go-to technique for the chef and cookbook author from Atlanta is slow roasting.
SARAH FORMAN
The Culinary Manager and Co-Creator of Fiber Fourteen in Austin, Texas is inspired by the cuisines of Southeast Asia.
MARY SUE MILLIKEN
The Co-Chef and Owner of the Border Grill Family of Restaurants in Southern California is inspired by her travels in Bali and other places.
SUSAN FENIGER
The Co-Chef and Owner of the Border Grill Family of Restaurants in Southern California menus ceviches and a poke, as well as Veracruzana and fish tacos.
So as winter ebbs into spring, let's dive back into the bounty of this mostly blue planet and our delicious ocean of culinary opportunity.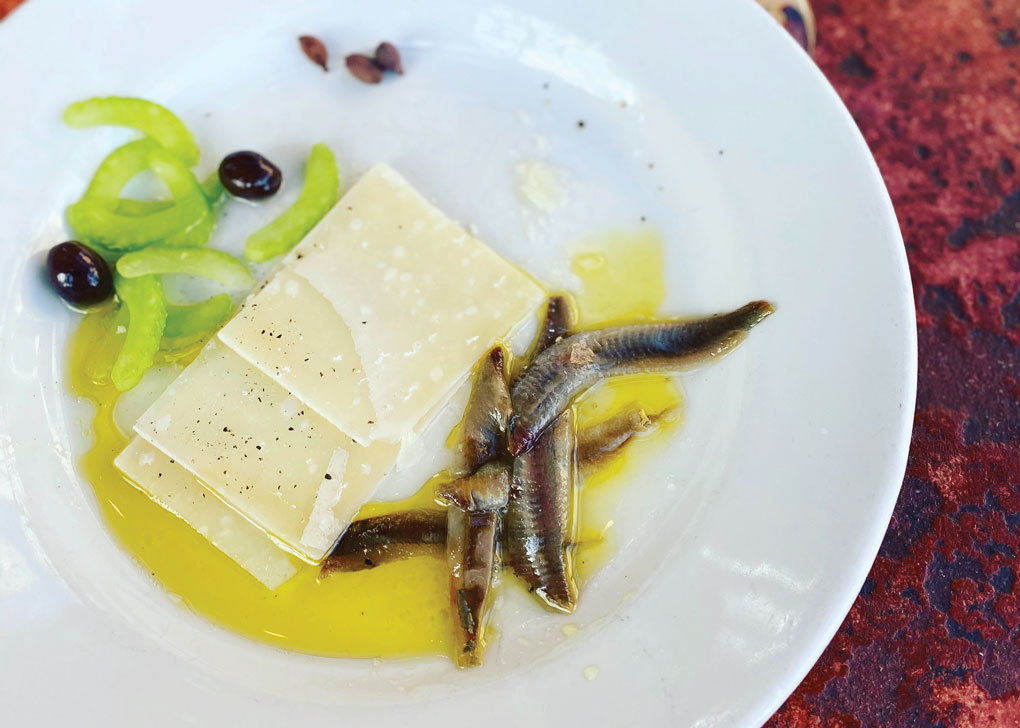 Tasted Recently: Whoever said seafood and cheese aren't perfect partners has never had the late, great chef Judy Rodgers' incredible dish of Parmigiano-Reggiano with house-cured anchovies, Coquillo olives, crunchy celery and a generous drizzle of olive oil. This perception-altering treat at the legendary Zuni Café is a must-have on your next trip to San Francisco.