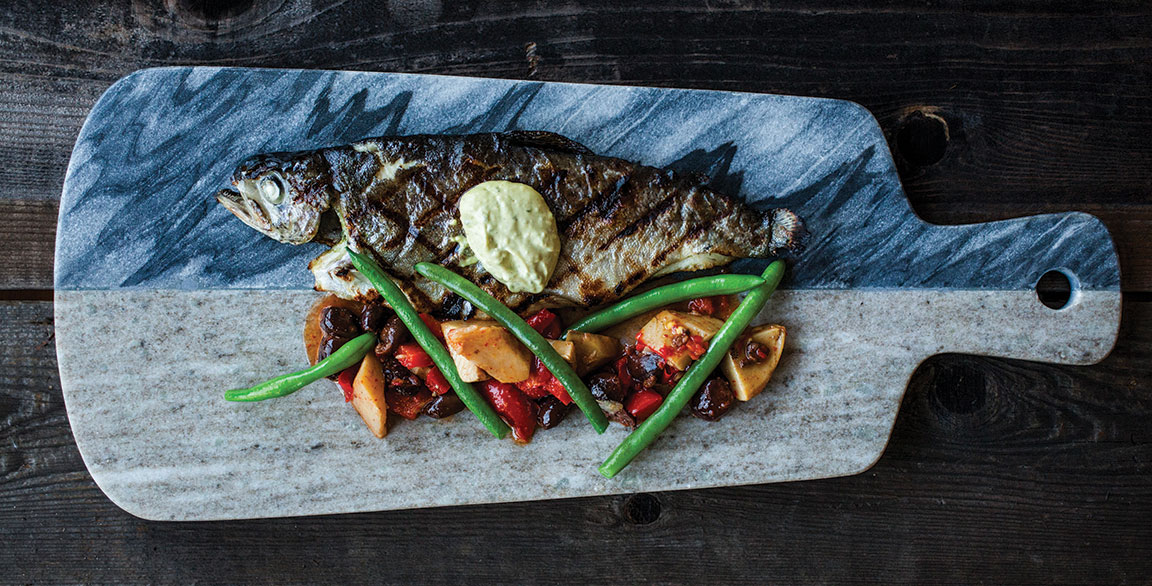 As co-owner of Passionfish, Cindy Walter was an early adopter of Monterey Bay Aquarium's Seafood Watch program, which launched in the late 1990's. She helped establish demand from suppliers for sustainable seafood in those early days, when the program focused on consumers more than on restaurateurs. At Passionfish, she and her husband, chef Ted Walter, continue that mission.
"All of our seafood is sustainable, whether it is wild or farmed," she says. Great-tasting food is also a priority. Bold flavors steer the menu. The Striped Bass Crudo comes with a pomegranate-ginger granita and seaweed ponzu, while entrée options, including rockfish and Arctic char, are plated with jicama-mint salad, spicy nuoc cham, red curry vinaigrette and pickled onions.
The daughter and granddaughter of fishermen, Walter has made it her mission to do all she can to protect the ocean. By appealing to customers with elevated, intriguing flavors, she is furthering her cause. "Our goal is to inspire 2 percent of our guests each evening to change the way they purchase seafood," she says.