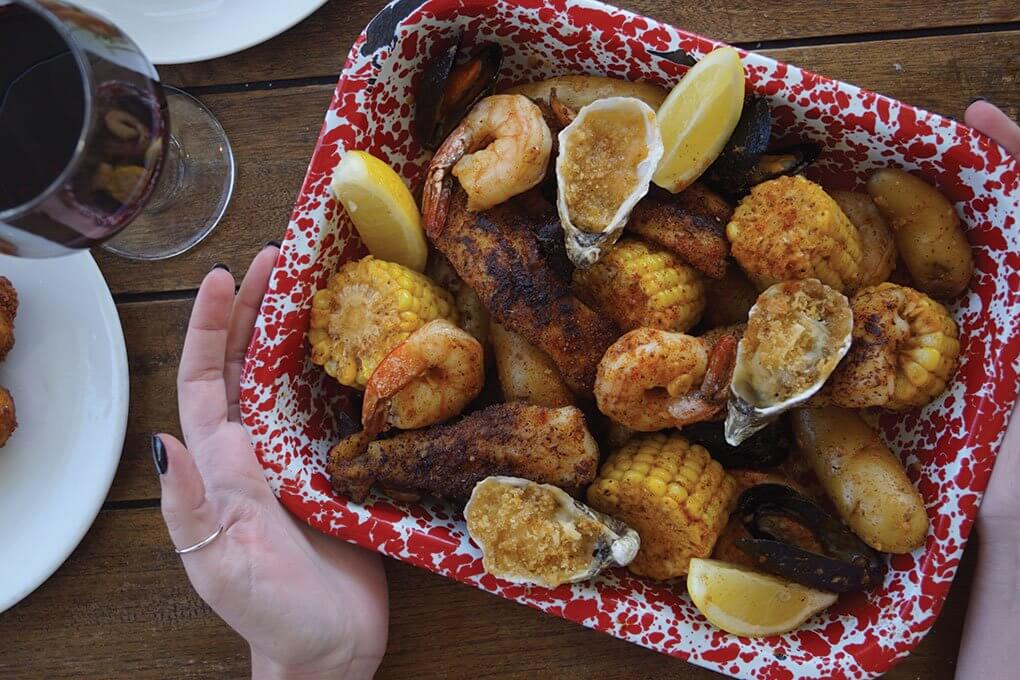 By Flavor & The Menu
April 19, 2019
A few drivers are helping move seafood boils into the spotlight today: seafood's expanded positioning onto the casual, flavor-forward side of the menu, and a boil's inherent sociability and interactivity.
At Ways & Means Oyster House's California location (there's another in Portland, Ore.), the Seafood Broil exemplifies the trend while amping up signature flavor in its build. A menu favorite that's served only on Sundays, it combines grilled and sautéed seafood and vegetables—shrimp, Prince Edward Island mussels, swai (a Southeast Asian catfish), oysters, andouille sausage, corn on the cob and potatoes.
"This dish embodies the Creole flavors of the South with blackened redfish seasoning, along with NOLA-style butter, which combines butter with garlic, lemon juice, Parmesan, Worcestershire sauce, and other herbs and seasonings," says Jackeline Salazar, Executive Chef. Those big, rich flavors help make it a best seller, but its shareability pushes it over the top.
"It is a dish that is meant to be shared with everyone at the table," she says. "The fact that it's interactive makes it popular. Guests can't go wrong with the wide array of seafood favorites offered."