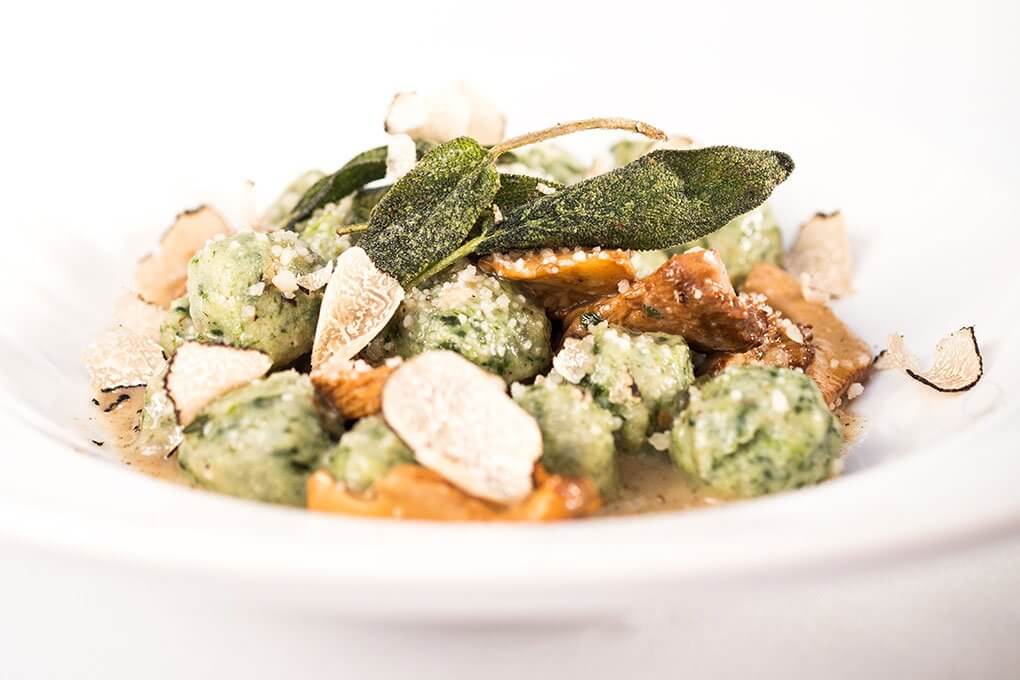 By Flavor & The Menu
April 19, 2019
Elevating the classics is, well, a classic route to a signature dish. This approach has made the Gnudi al Tartufo Nero one of the best-selling dishes at fine-dining concept Nerano, inspired by the cuisine of the Amalfi Coast in Italy. Gnudi is a dumpling-like pasta that uses ricotta cheese instead of potato. As diners embrace regional cuisines and explore further into Italian cuisine, gnudi is having a moment.
At Nerano, the gnudi is filled with both ricotta and spinach. Executive Chef Michele Lisi puts a Southern Italian spin on it, using the traditional brown butter and toasted sage, then adding 24-month Parmigiano-Reggiano and winter black truffle to the sauce. Chanterelle mushrooms round out the dish's profile.
"What I love most about the gnudi is how delicate it is," says Lisi. "You get the softness from the dumpling-like pasta and a unique flavor and bite with the chanterelle mushroom."