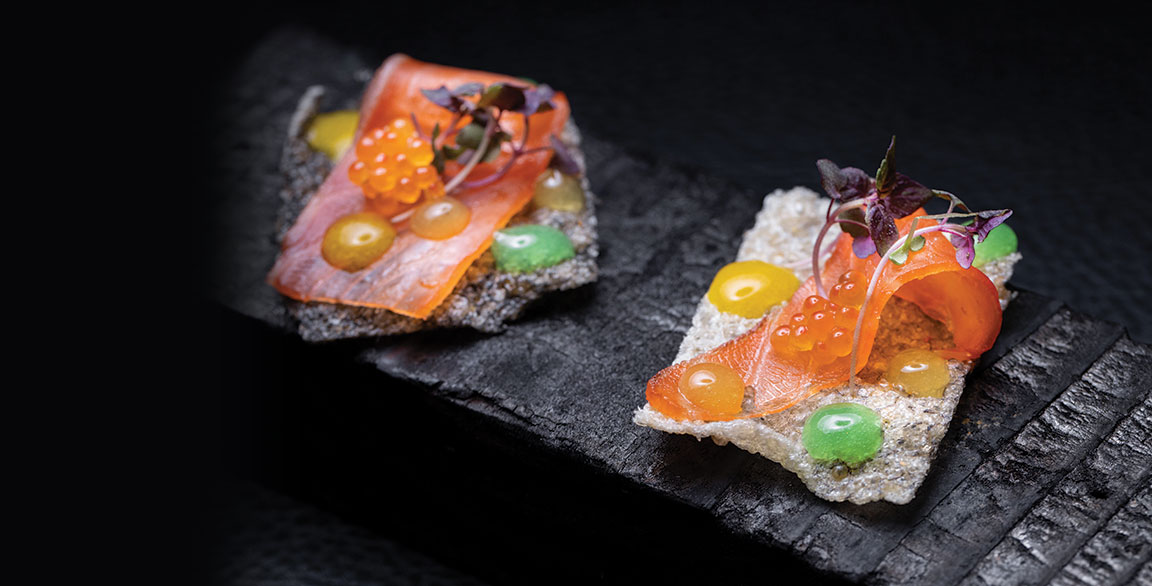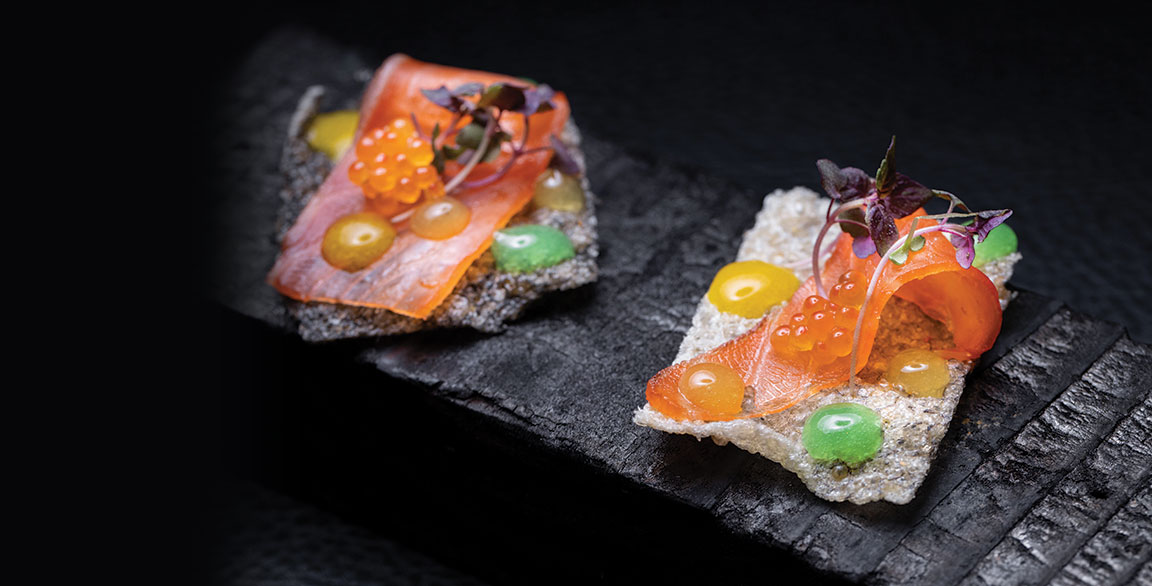 By Flavor & The Menu
May 5, 2020
Reimagining sushi for a concept that redefines supper clubs is an intriguing proposition. But it's in line with the eclectic menu development that Paul Shoemaker, Executive Chef of Verse, is known for.
The Crispy Salmon Skin stars citrus-cured Scottish salmon atop its crisp-fried skin. It's dotted with crème fraîche flavored with maple bourbon and lemon, lime and passionfruit gels, then seasoned with applewood-smoked salt. Steelhead roe and fresh herbs garnish this snack-sized bite with big flavor. "You're hit with the saltiness of the cured salmon, balanced with the sweet and citrus that comes from the fruit gels," says Shoemaker. "The crème fraîche adds a smoky flavor and a creaminess. Plus, you get the crunch from the crispy skin."
Guests at Verse love this pre-appetizer snack. "It's a great way to start the meal. It's also a good use of the salmon skin, an ingredient already found in the kitchen," he says. Taking advantage of the fried skin's crispy texture, Shoemaker also features it as a textural counterpoint on Verse's salmon entrée.