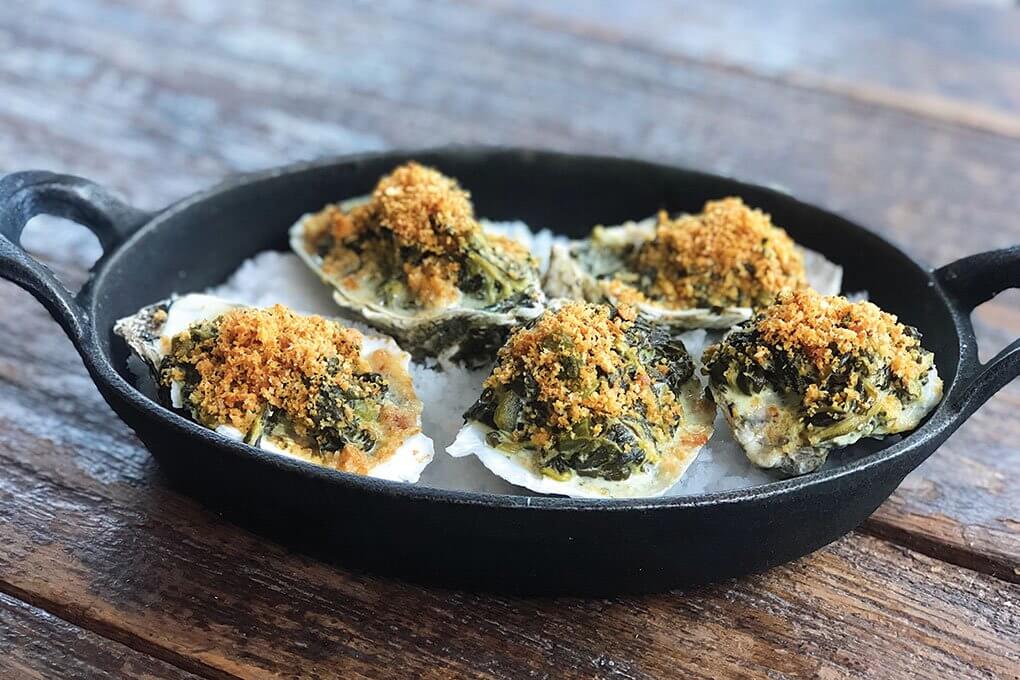 By Flavor & The Menu
April 19, 2019
Creamed spinach is both a menu staple at steakhouses and a nostalgic comfort food for many Americans. Executive Chef Carlos Cruz updates the dish at The Promontory, a stylish, modern eatery, by subbing in hearth-fired poblanos for the spinach.
"Taking a classic such as creamed spinach and putting a twist on it makes for such a delightful surprise," he says. "The dish has a nice creamy texture as well as a pleasant kick from the poblanos."
Currently, the creamed poblano serves as a topping for the Oysters Rockefeller, with Parmesan and herb bread crumbs. Cruz calls out other ways it can be menued, from a killer baked side dish to a rajas taco build.