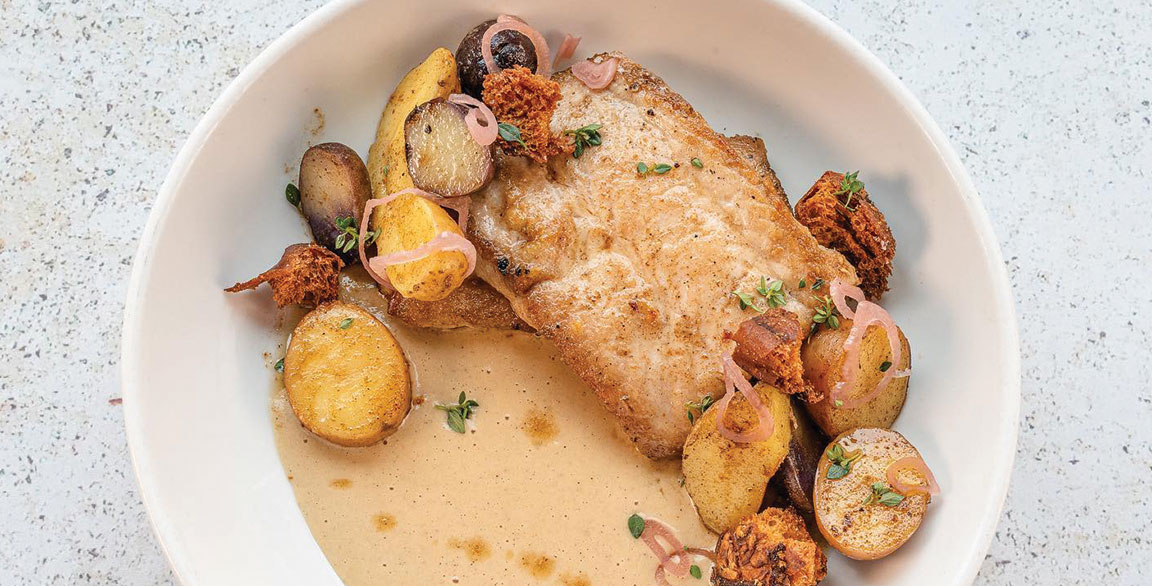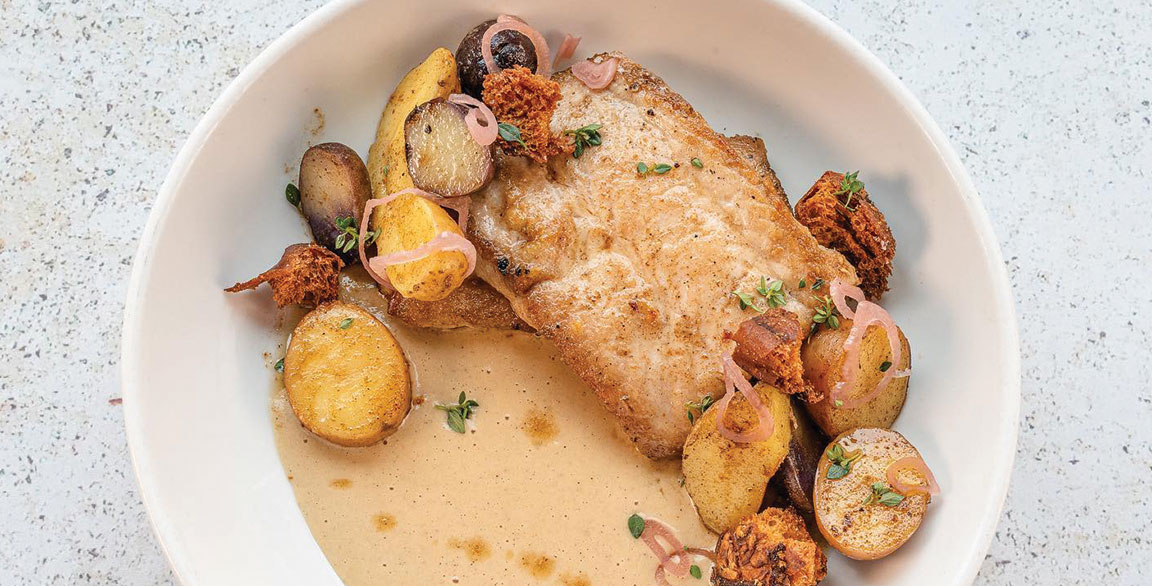 Sara Bradley is a master of using flavor combinations to elevate virtually any dish, even the Asian carp, an invasive species that's become a fixture in her native Kentucky. "We serve a lot of different fish, but one that's never been off our menu is Asian carp," she says. "At first it was a little bit of a push to get guests to order it, but now they're hooked."
The maple-brined, pecan wood-smoked carp is served with a caramelized onion vichyssoise, brown butter potatoes, French onion croutons and thyme. The dish is reminiscent of the cold-smoked salmon she remembers as a highlight of childhood celebrations. "The biggest treat growing up was knowing that my mother was going to drive to St. Louis for smoked salmon," she says.
Bradley's dishes reflect the cultural influences and products of her home state. "We wouldn't serve it if it wasn't responsibly sourced," she says. "We serve local freshwater fish—paddlefish, bass and, if they catch any sturgeon that are large enough, I'll take those, too," she adds. Local fishermen bring their catch to the restaurant, sometimes with live fish in the back of the truck. When it's "beyond fresh," it's hard for Bradley to turn it down. She also serves local hasselback caviar. "It's so good and so fresh, I prefer it to the imported product, and it's not as expensive," she says.
At Freight House, Bradley relies on her servers to communicate sourcing information. "The servers know the entire story—what the fish are fed and how they are raised, or where and how they are caught," she says, noting that she brings the front-of-the-house staff back on the line, so they can see the prep process from raw product to plate. "A truly important part of being a great chef is sharing the knowledge."