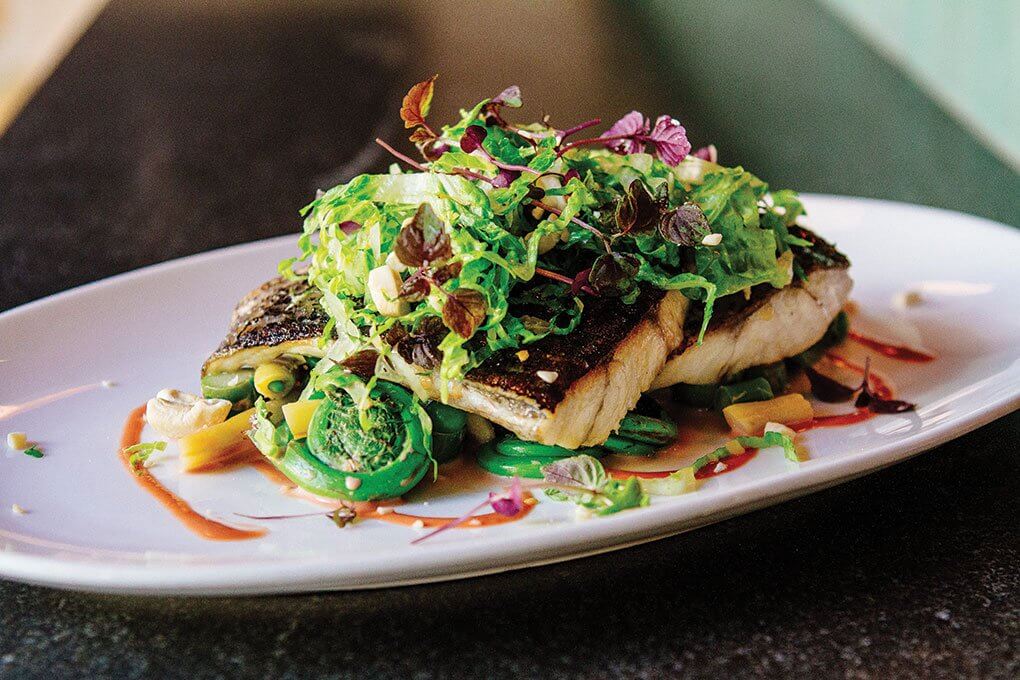 By Flavor & The Menu
April 19, 2019
The Miso Glazed Barramundi at Crave Fishbar is a best seller. That's saying something, considering the restaurant is known for seafood, as the name implies. This popular fish entrée stars white miso, honey, plancha-grilled asparagus and chipotle oil.
"I love the sustainability, the flavor and the freshness of our barramundi," says Todd Mitgang, Executive Chef/Co-Owner. "After falling in love with this fish and working in the spring pantry, I knew I wanted to make a pairing between barramundi and jumbo asparagus."
He flavors the barramundi with a salty-sweet glaze featuring white miso paste, shaoxing wine and local honey. "I love spicy foods and thought this dish could use a smoky heat, which we apply making a hot oil using dry chipotle morita and canola oil," says Mitgang. The fish is then finished with popped red quinoa and nasturtium leaves.
"In my mind, any fish that has an edible skin should be devoured," he says. "That's why we plancha-grill the fish skin-side down, crisp, before we paint on the glaze."