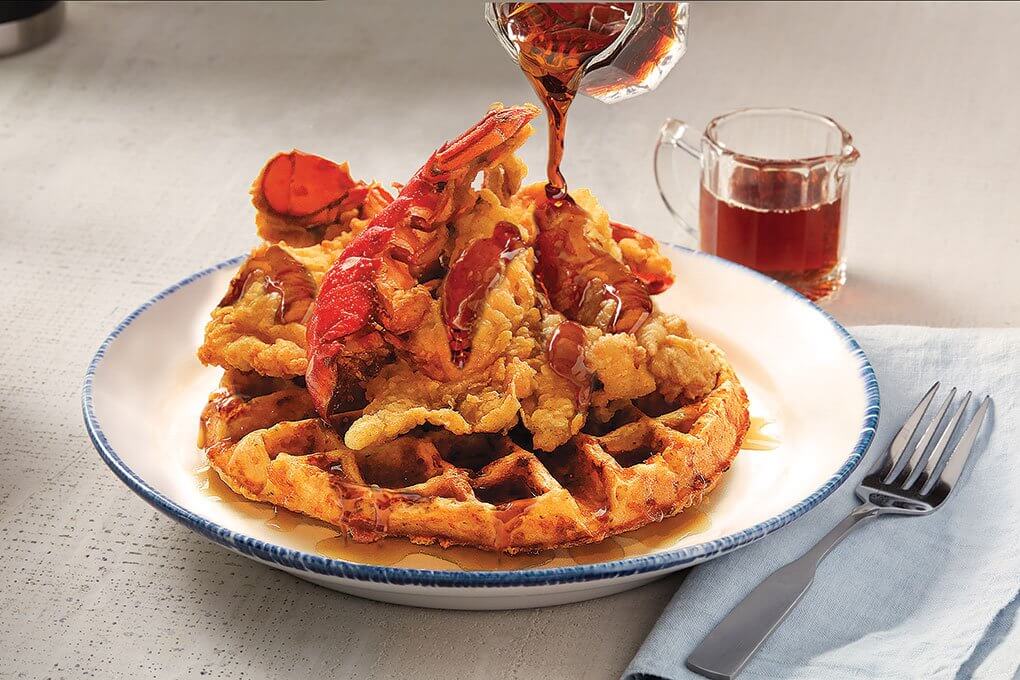 This iconic seafood chain wanted to tap into the popularity of chicken and waffles, but give it a Red Lobster twist. It unveiled its limited-time offering of Lobster & Waffles during the last few weeks of Lobsterfest (the chain's months-long lobster promotion) last year, and garnered huge attention from both the media and its fans.
The entrée cleverly features a savory waffle—made with Red Lobster's signature Cheddar Bay Biscuit dough—topped with a crispy, buttermilk-battered and fried Maine lobster tail, finished with a drizzle of real maple syrup.
"From crispy and crunchy to salty and sweet, this indulgent dish was an unexpected upgrade to what could be classified as comfort food," says Executive Chef and Director of Culinary Dustin Hilinski. "In unveiling Lobster & Waffles, we discovered just how much our guests loved buttermilk-battered, fried lobster tails."
The response was overwhelmingly positive. "The introduction of the new limited-edition menu item drove an immediate spike in guest traffic, sparked a surge of positive media coverage and garnered a rise in social conversation," says Hilinski.