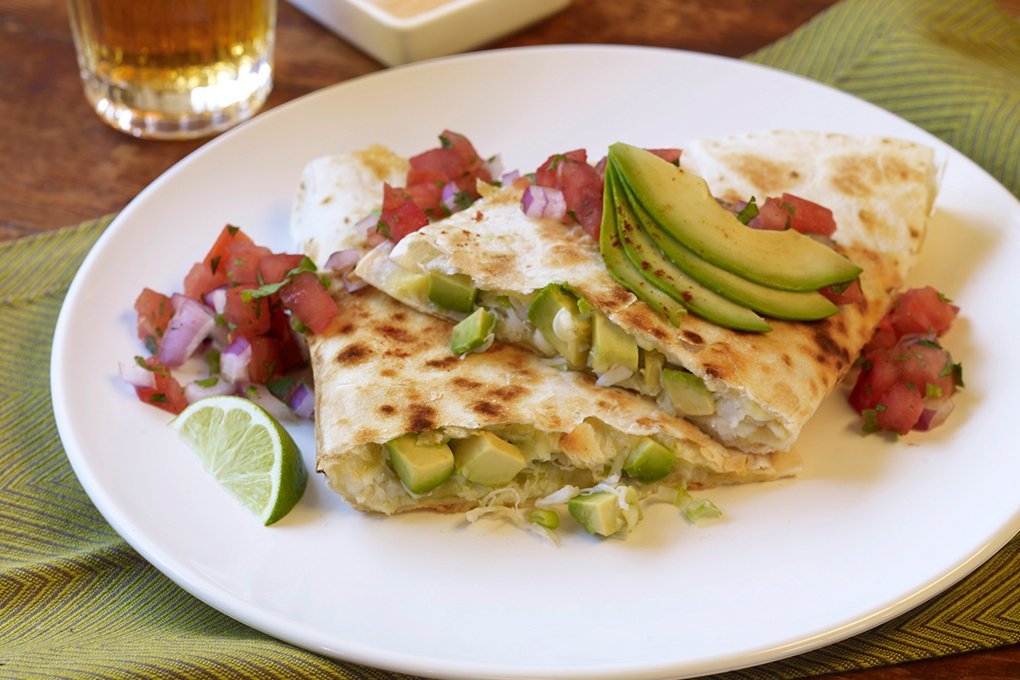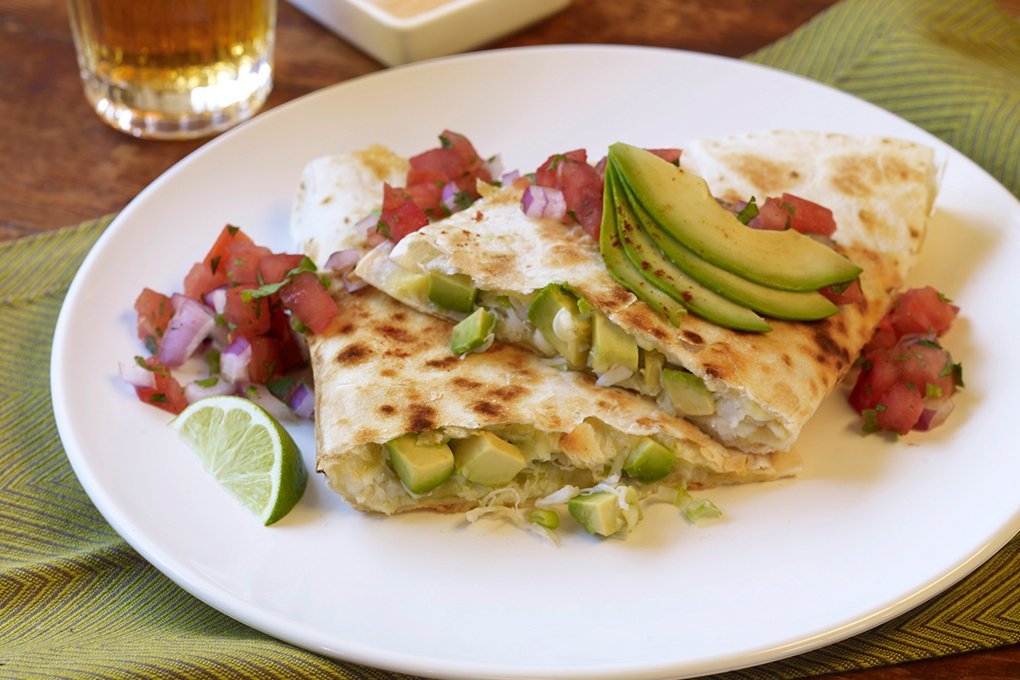 Stuffed with luscious, sweet lump crab, this quesadilla is the perfect vehicle for the creamy avocado partnered with a zingy chipotle aioli and fresh pico de gallo. Served warm on a crispy, toasty flour tortilla.
INGREDIENTS
6 oz. Monterey Jack Cheese shredded
3 oz. crab meat
½ fresh avocado peeled and diced, about 8 oz.
1 oz. scallions roughly chopped
Pinch of black pepper
1 teaspoon olive oil
2 9-in. flour tortillas
Pico de Gallo recipe follows
Chipotle Aioli recipe follows
Sour cream for serving
Pico de Gallo (Yield: 2 cups)
1 large heirloom tomato diced
1 small red onion diced
1 jalapeño finely diced
2 tablespoons cilantro chopped
2 limes juiced
Chipotle Aioli (Yield: 1 1/4 cup)
8 oz. mayonnaise
2 tablespoons water
1 tablespoon chipotle chile powder
1/2 tablespoon lime juice
1 garlic clove minced
1 teaspoon cilantro chopped
Salt and pepper to taste
INSTRUCTIONS
Pico de Gallo:
Combine all ingredients in bowl, gently mix.
Chipotle Aioli:
Whisk together all ingredients in mixing bowl.
To Assemble:
In a small bowl, gently fold together the crab meat, avocado, scallions, and pepper.
Heat a flat grill pan or skillet over medium heat. Coat pan with the olive oil. Lay tortillas on pan and cover each with 3 oz. of cheese. Then place half the crab mixture over each. Fold each tortilla in half and continue to cook for 3­5 minutes on each side until cheese is melted.
Cut each quesadilla in four pieces. Serve with Chipotle Aioli, Pico de Gallo, and sour cream on the side.
RECIPE NOTES
Recipe by Moss Beach Distillery, Moss Beach, Calif. with California Avocado Commission