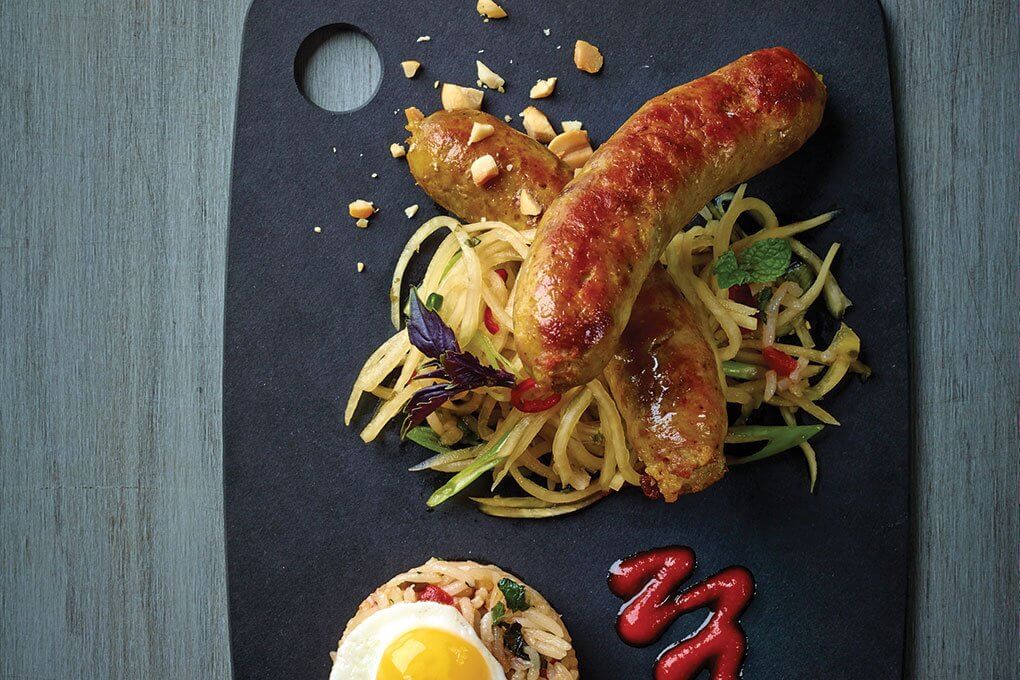 By Flavor & The Menu
April 19, 2019
DBGB Kitchen & Bar is Chef/Restaurateur Daniel Boulud's French bistro with a global spin. The Thai Sausage appetizer is a great example of the eclectic menu. The pork sausage is made in-house with lemongrass, makrut lime leaves, fish sauce, red Thai chile and turmeric. It's served with fried rice, a sunny-side quail's egg and pickled green papaya.
"Eating the dish makes you feel like you are in Thailand, eating by a street-side hawker while taking in the smell of the Thai spices and flavors," says Executive Chef Nicholas Tang. "There is a mild heat to the dish, which hits you after you taste the sweet and sourness of the pickled papaya."
A winner on the menu, the Thai sausage is also featured in a Thai frittata at brunch, which includes a fresh herbed salad and a dash of Sriracha crushed peanuts.