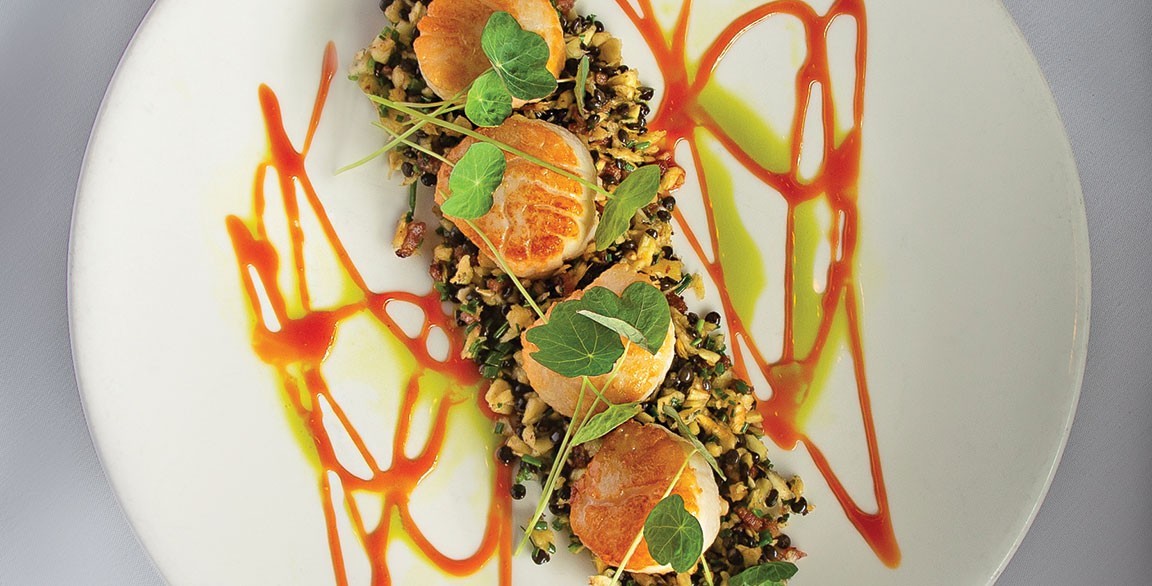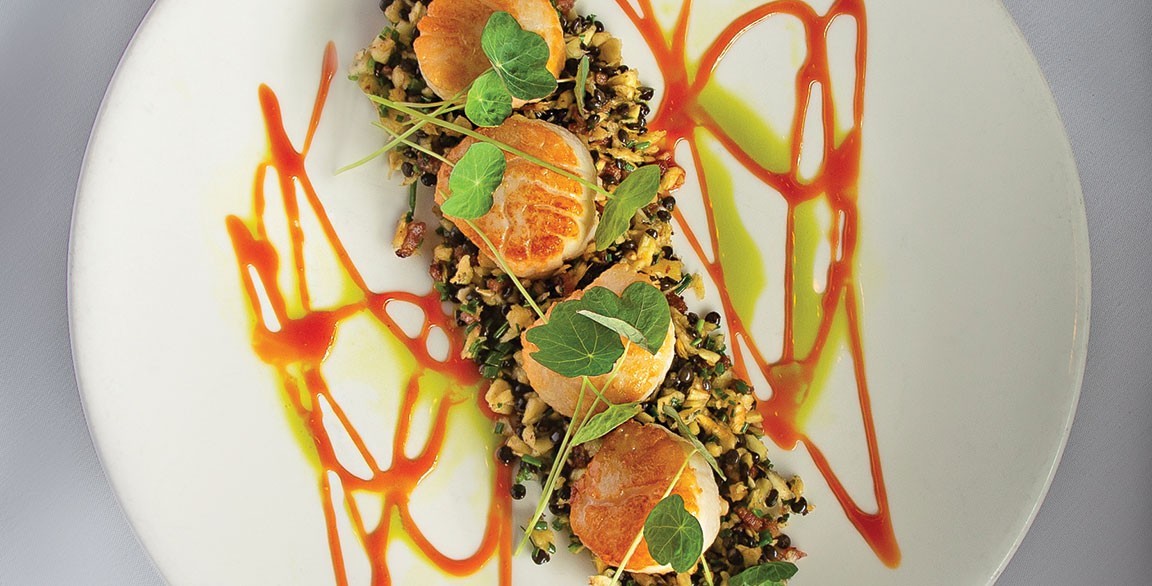 By Flavor & The Menu
May 5, 2020
Spruce Farm & Fish is a New American restaurant that moves its menu with the changing of the seasons, but the entrée of Seared Scallops is a notable exception. "The dish became so popular that we didn't want to pull it from the menu when the season changed like we normally would," says John Payne, Executive Chef.
Its success stems from a deft balance between light and heavy, sweet and savory. The Seared Scallops sit atop a bed of beluga lentils, caramelized parsnip "rice" and bacon, all sautéed in clarified butter. The seasonal pivot was an easy one, changing the accompanying gastrique's fruit base from the late-summer marionberry to the late-fall blood orange. A sprinkling of nasturtium petals and drizzle of olive oil complete the picture. "This dish hits the best of both worlds. It is a relatively light seafood dish that comes through with an immense diversity in both texture and flavor," says Payne.