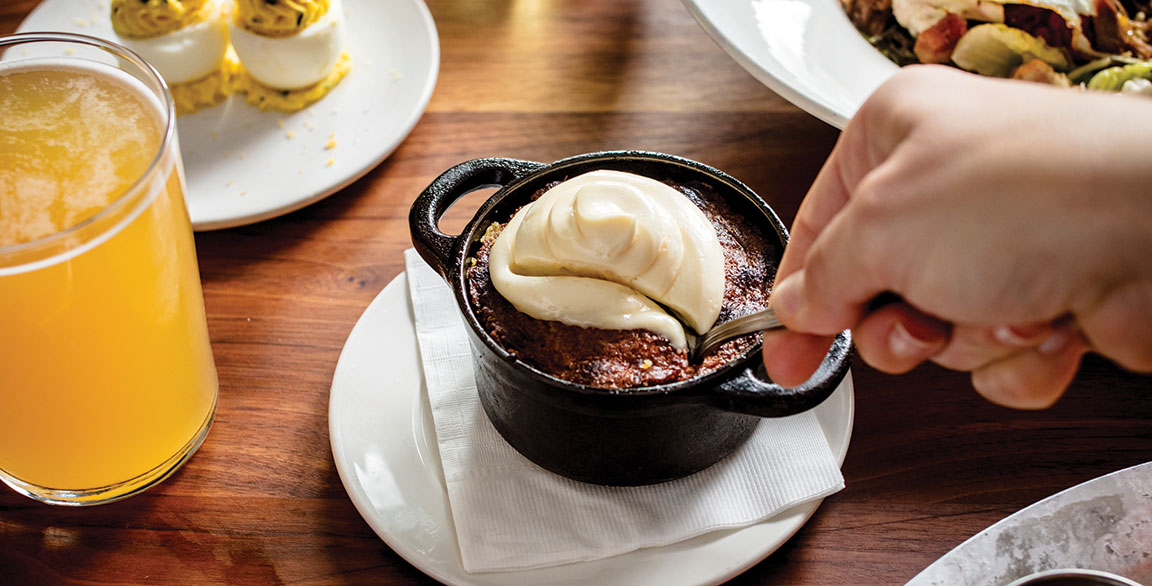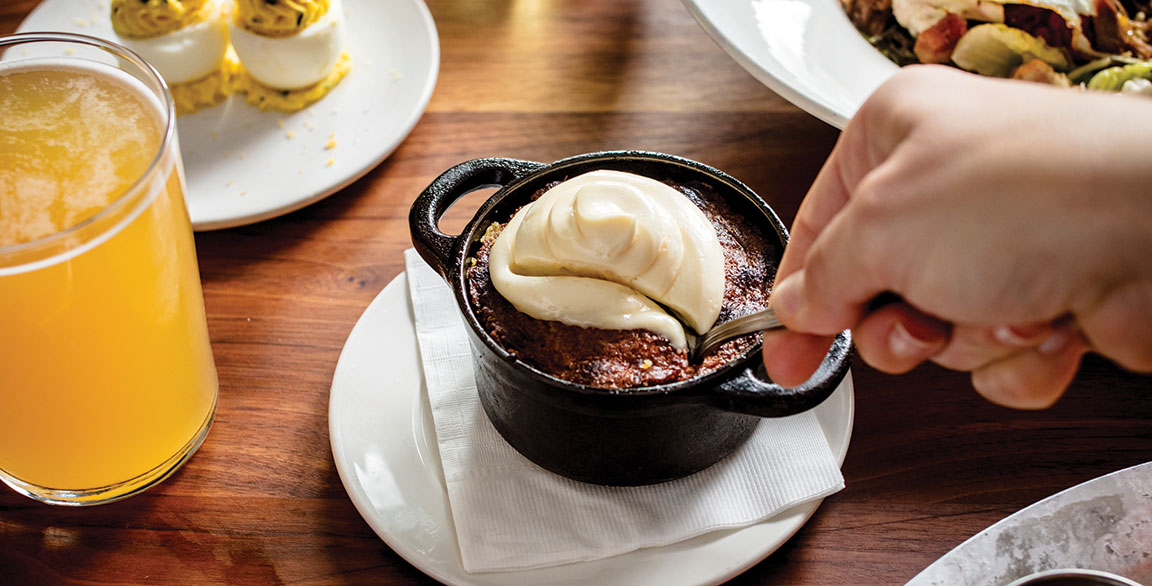 By Flavor & The Menu
May 5, 2020
Classic Southern cornbread gets a French twist at upscale American concept Bluestem Brasserie, where the all-day Cast Iron Cornbread has become a bona fide hit. "It's a dish that everyone knows, recreated in a way that doesn't change the core identity, just makes it better," says Michael Whiteman, Chef de Cuisine.
Crème fraîche and brown butter add moisture and depth to his version, which gets a generous dollop of honey butter as a finish. Whiteman plays with the inclusions, moving the dish easily from one season to the next, and changing up its sweet-savory balance. For instance, he's added peaches and chile for a summery, savory version, and his brunch-menu cornbread sees the batter mixed with chocolate crémeux to create a dessert version, paired with mascarpone cheese. No matter the daypart or season, the cornbread is served in a mini skillet, giving it a comfort-centric presentation.
The decision to switch from pre-baked with a real-time griddle finish to an entirely made-to- order proposition builds anticipation among guests and wins points for freshness. Experimenting to get the bake time down to 15 minutes and make it feasible to serve fresh really paid off. "It has been an even bigger hit ever since," says Whiteman. With batter that takes only a few minutes to prepare, the cornbread is appealing from a production standpoint, and while the crème fraîche and butter aren't inexpensive, leftover batter is frequently repurposed, extending the value of Whiteman's investment in premium ingredients.