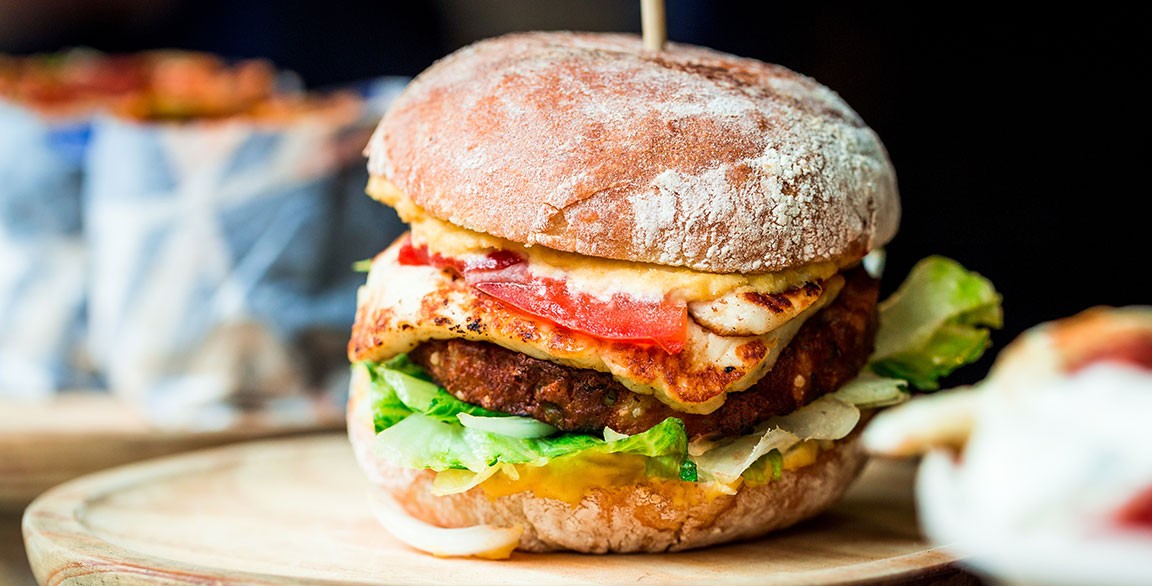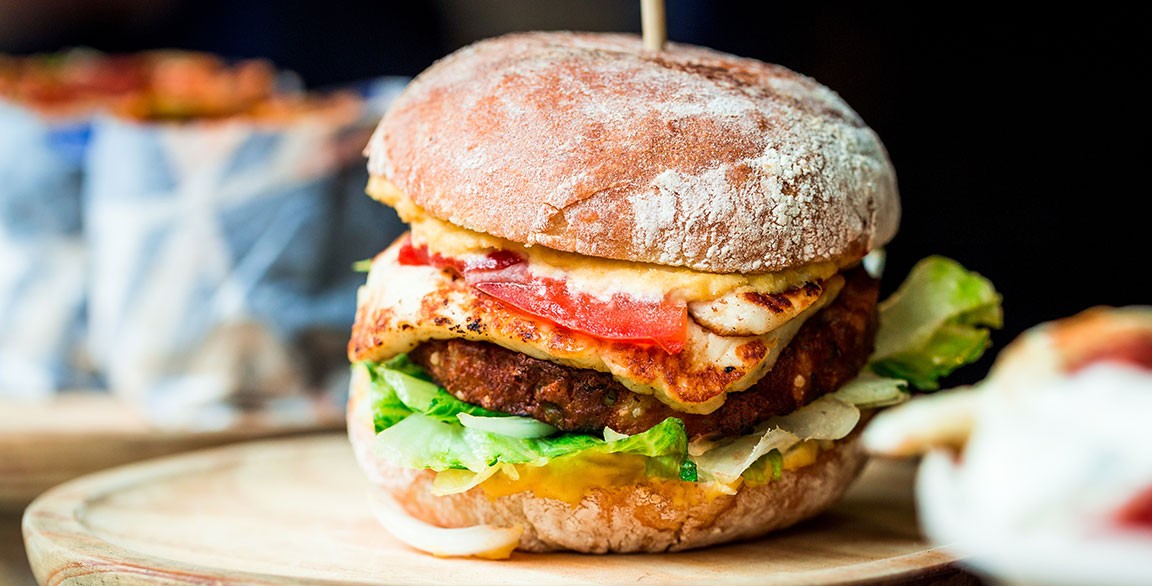 By Flavor & The Menu
April 20, 2020
The yearning today for American comfort food is palpable. Many consumers are craving those nostalgic favorites that soothe the soul. But they don't necessarily want to give up on the more adventurous flavors they have recently embraced. The mash-up continues to present opportunity, and the approach of tethering American comfort food dishes to Eastern Mediterranean flavors seems to strike an ideal balance. These four comfort food dishes are iconic American fare. Adding Eastern Med flair while staying true to their comfort-food promise can help build out menu opportunity.
Highlighting Eastern Med in American Comfort Classics
Shawarma Seasoning
Infuse American comfort classics with the seasonings found in shawarma, a flavor-rich meat featured in craveable street-food sandwiches in Eastern Med countries. Warm and aromatic, the blend of spices usually sees a mix of cumin, coriander, paprika, turmeric, cloves, nutmeg, allspice, and cinnamon.
Meatball Sub—Add shawarma seasoning to pork and beef meatballs, house them in a classic hoagie bun, top with a cumin-spiced marinara sauce and thin slices of halloumi, then toast until cheese crisps.
Loaded Fries—Steak fries topped with pulled chicken marinated in shawarma seasoning, garlic sauce, fresh parsley, onion and pickle
Feta & Halloumi
Cheese spells comfort, no matter where it hails from. Subbing in trending Eastern Med cheeses like halloumi and feta adds the unexpected but keeps the promise of cheese in tact.
Grilled Cheese—Combine feta and cheddar with a sprinkling of za'tar, add roasted red pepper then sandwich between Texas toast; griddle in harissa butter.
Mac & Cheese—Stir crumbled feta and crispy bacon into mac and cheese, top with breadcrumbs and halloumi, broil until golden brown.
FEATURED RECIPE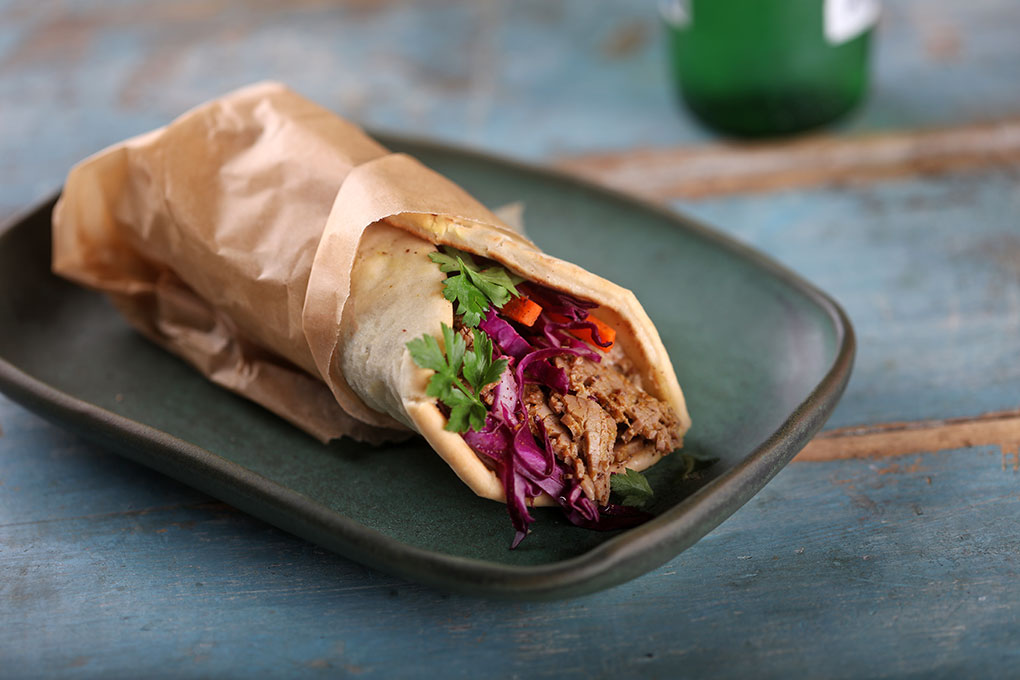 Smithfield Culinary
In this Pot Roast Shawarma Pita Sandwich, an American classic comfort food meets a popular flavor-rich Eastern Med spice mix.