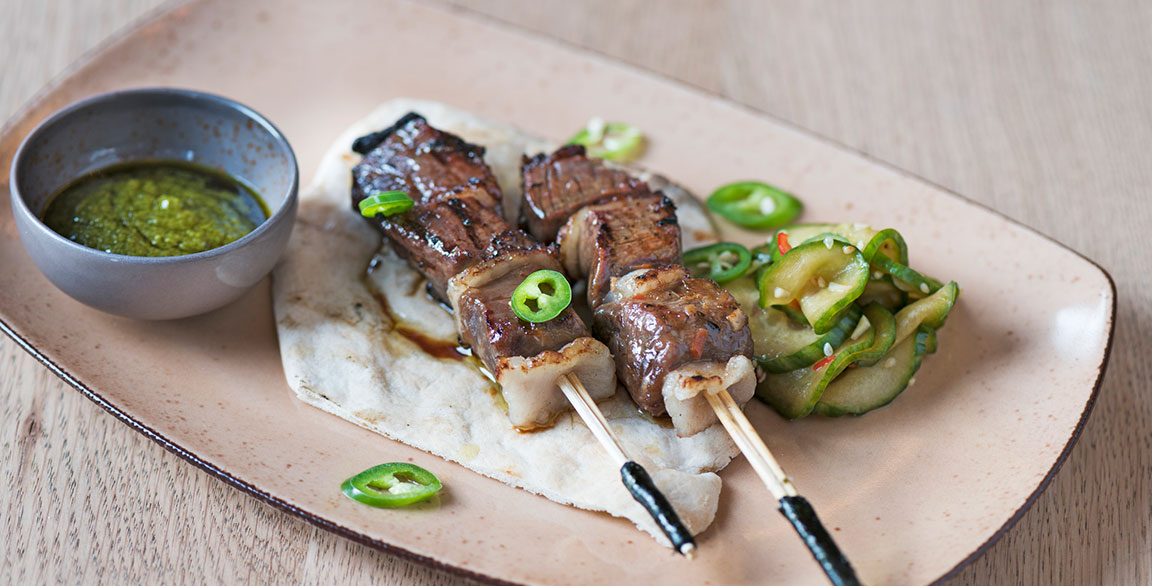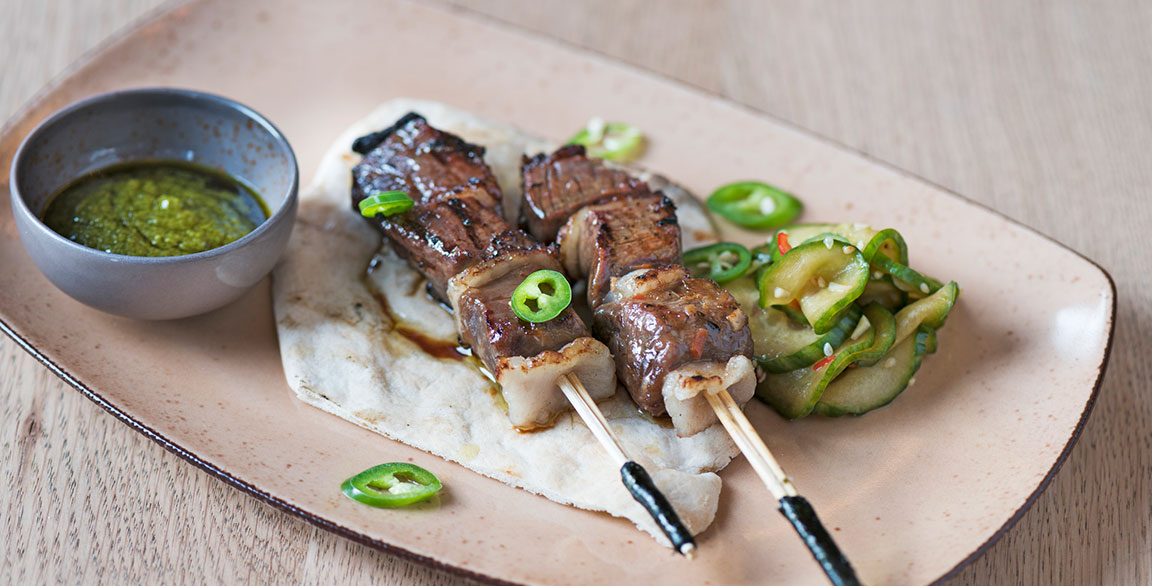 The cuisine of the Eastern Mediterranean is boisterous. Japan's favors the refined. Of course, those are generalizations, but they make the mash-up between Eastern Med and Japanese cuisines unexpected. Chefs here are demonstrating how these pantries can bring out the best in each other. The opportunity for creative flavor play is inspiring with intriguing combinations showing up on menus, such as miso with tahini or shiso paired with s'chug.
Although this mash-up is not as common on menus today, its potential is significant. It points to the Eastern Med as terra firma for menu development, where chefs can use this red-hot, fertile region as a springboard for flavor innovation. Look to these menu sightings for inspiration:
The Hot Mess Breakfast Sandwich with scrambled egg, avocado, kale pesto, miso-tahini dressing, sesame bagel
Pump + Rye, Urbana, Md.
Cold Noodle Salad: Housemade noodle, romesco, harissa-shoyu egg, crispy pork, carne picada, peanut, basil, mint
Bäco, Los Angeles
Toro Toasts with scallion cream cheese and everything spice
Shalom Japan, Brooklyn, N.Y.
New York Strip with miso tahini, habanero relish
Miss Ada, Brooklyn, N.Y.
Shishkatori: Shish kebobs served in traditional Japanese yakitori-style
Bowery Bungalow, Los Angeles