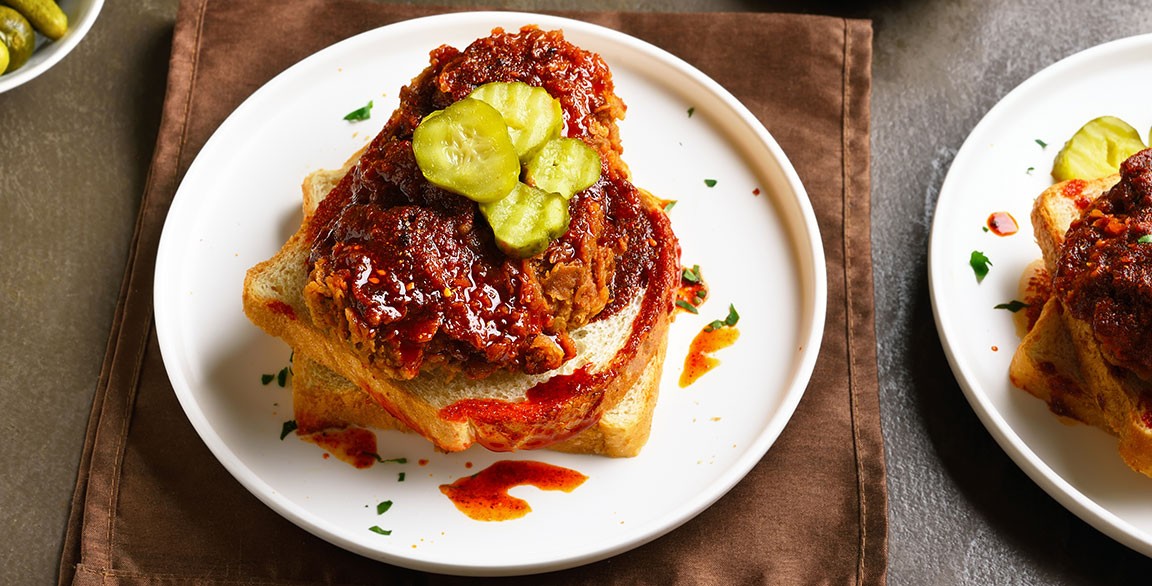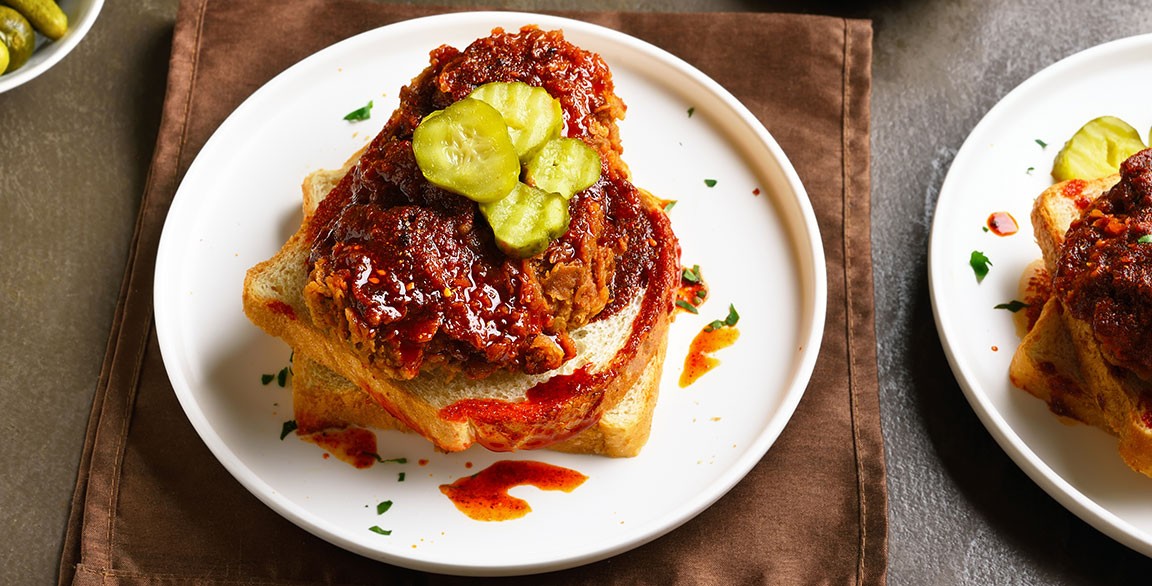 By Flavor & The Menu
April 23, 2020
Israeli Fried Chicken is on offer at Butcher & Bee, a modern American restaurant with locations in Charleston, S.C. and Nashville, Tenn. Bryan Weaver, executive chef, clever infuses this Southern staple with intriguing Eastern Med touches of sumac and Persian lime. That mash-up is evident throughout the menu as he dips into that distant pantry regularly. Weaver sees tremendous flavor synergies between the American South and the Eastern Mediterranean.
He's not the only one. Chefs across the country are implementing the creative practice of fusing the two, demonstrating the opportunity of melding America's favorite comfort food with a flavor-rich, trending cuisine. The Eastern Med pantry offers assertive, interesting flavors for classic, homey favorites like fried chicken and country-fried pork. The examples offered here feature fried chicken, but certainly would translate nicely to other Southern meat-centric dishes, like pulled pork sandwiches or country-fried steak.
Sababa, Ryan Moore's modern Israeli kitchen in Washington D.C., borrows the Nashville hot chicken with its rendition of Hot Honey Chicken Schnitzel, serving it with sweet corn tahini, housemade pickles and Aleppo honey.
Fast casual Yafo Kitchen in Charlotte, N.C., which specializes in Mediterranean street food, simply changes out the heat source for its Israeli Hot Chicken, turning to red s'chug for that sauce's herbaceous, fiery flavor with a strong sense of place.
Possibilities for mash-ups between the two cuisines are varied and exciting. Spring boarding from an Eastern Med format, like hummus, kebab or tzatziki, is a sound strategy. Hummus, of course, has already seen a lot of play, moving onto mainstream menus and morphing into different cuisines depending on inclusions and toppings.
At The Grey, a modern Southern restaurant in Savannah, Ga., the Sunflower Seed Hummus with broccoli, chimichurri and benne demonstrates that ease of partnership. Looking to one of Southern cuisine's most craveable and versatile preps, chefs are also combining Eastern Med flavors with the hushpuppy.
The Fat Lamb, a New American restaurant in Louisville, Ky., menus Turmeric, Dill and Chive Hushpuppies, serving them with tzatziki, sea salt, sumac and dressed greens.