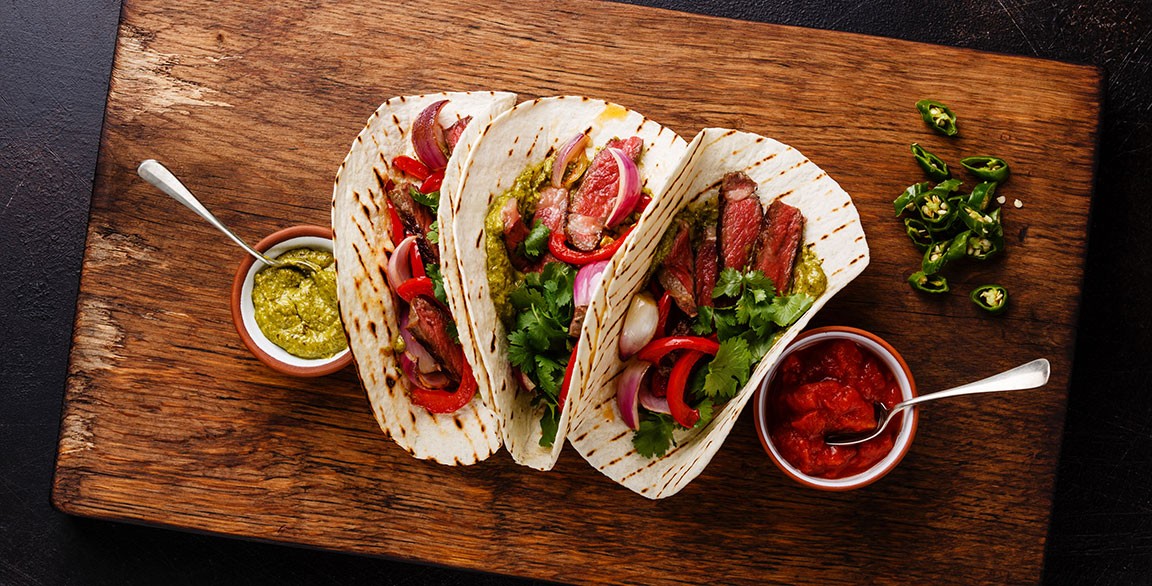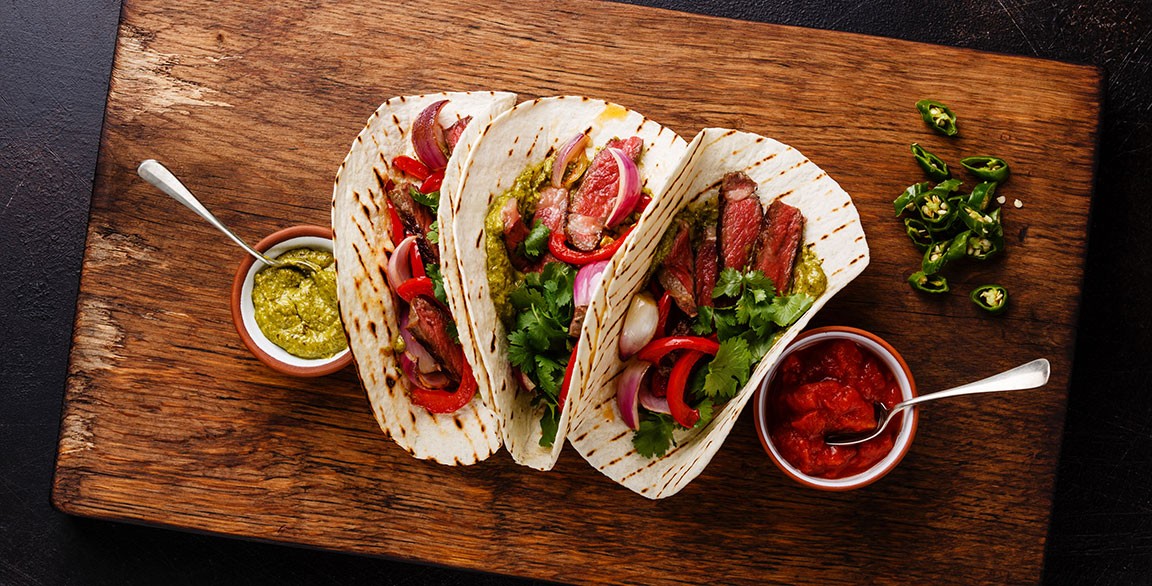 By Flavor & The Menu
April 23, 2020
With ingredients like harissa, tahini, s'chug and sumac becoming more familiar to American diners, chefs are starting to move them beyond the Eastern Mediterranean, combining them with other world cuisines. Of course, looking south to Latin America provides huge inspiration for chefs here, and combining the two offers flavor adventure along with familiarity.
TACOS
Tacos in particular have already proven themselves as successful carriers for most global mash-ups. The flavors and ingredients of the Eastern Med find a very happy home here, thanks to their spectrum that runs from bright and hot to warm and complex.
Brisket with a pomegranate-black pepper rub, pickled red onion, cilantro and lime
Karbon, Kansas City, Mo.
Falafel Taco with tahini crema, arugula, tomato, pickled Fresnos, avocado, pickled red onion, pea tendrils, lettuce wrap
Velvet Taco, based in Dallas
Taco Arabe with grilled marinated pork shoulder, manteca, guajillo pepper aïoli, avocado salsa verde, pickled pearl onion on grilled naan
Beatnik, Chicago
PINCHOS
Cooking on skewers is a worldwide tradition, from the kebab to the brochette, and from the yakitori to the pincho. Marrying beautiful Eastern Med flavors like cinnamon, cayenne pepper, mint, s'chug, harissa, pomegranate and sumac to meat marinades, rubs, glazes and dipping sauces adds intrigue. It also builds a unique flavor story.
Beef Kabob Burrito with hummus, tomato, parsley, onions, pickled turnips in a pita wrapper
Xtiosu, Los Angeles
Short Rib Skewer, served with an Israeli mole and puffy pita
Miss Ada, Brooklyn, N.Y.
Bulgur Kofte with an Urfa pepper sofrito
Hazelito, Nashville
FEATURED RECIPE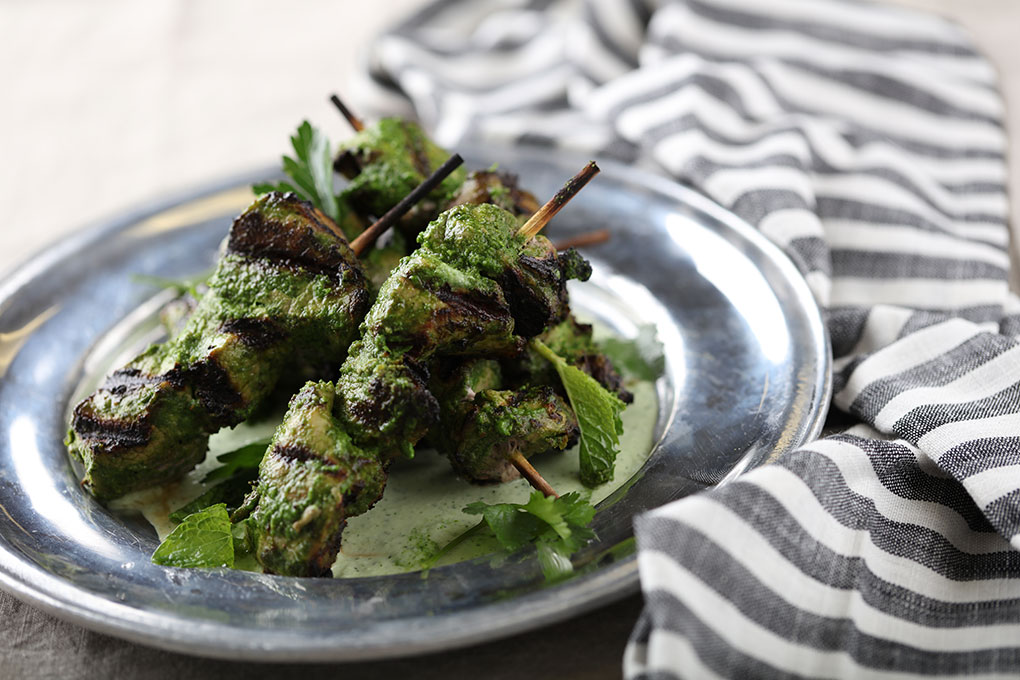 Smithfield Culinary
The familiar Mexican flavors of cilantro, jalapeño and garlic support the herbaceous, hot marinade featured in these Spicy Med Pork Skewers. Lemon juice, coriander and cumin help lean it toward Eastern Med, with a minted cucumber tzatziki rounding it out.
GET THE RECIPE FOR SPICY MEDITERRANEAN PORK SKEWERS WITH TZATZIKI