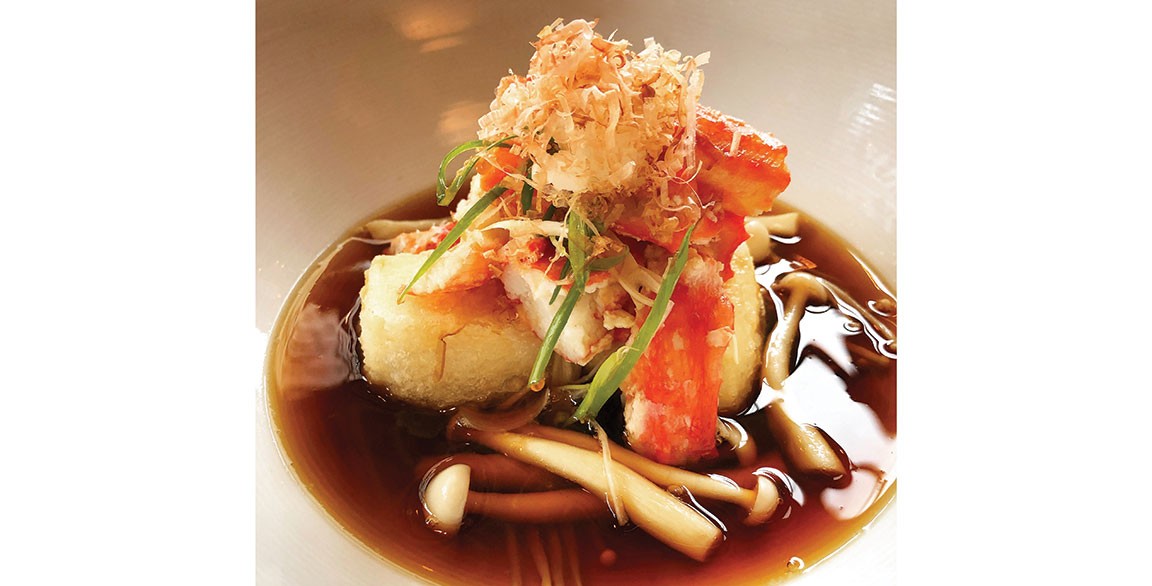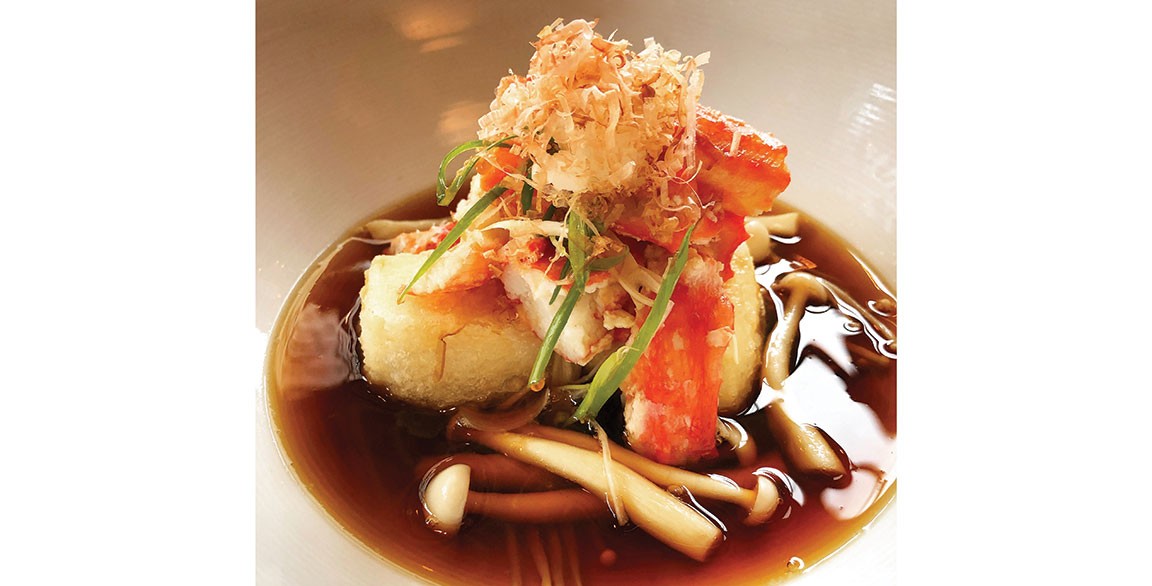 By Flavor & The Menu
April 5, 2020
Sheila Lucero showcases bold flavors in her seafood dishes, picking up inspiration from transformative culinary experiences. For example, she's positively poetic about her passion for charred oysters. "I was always a purist when it came to oysters. I didn't want to muck with them too much," she says. "But New Orleans-style char-grilled oysters blew me away. Completely charred and bubbling, I could eat dozens of them. They changed my opinion of cooked oysters forever." Today Lucero features oysters in a char-grilled New Orleans-inspired dish on the menu at Jax Fish House.
While the menu at Jax has roots in the South, with particular New Orleans flair, Lucero finds herself pulled toward Japanese cuisine. "A dish I'm currently tinkering with is a play on an agedashi, where fried tofu sits in dashi broth garnished with Dungeness crab meat and brown butter powder. It's not traditional, but it's rooted in those flavors."
As a member of the Monterey Bay Aquarium Seafood Watch Blue Ribbon Task Force, Lucero is guided by its sustainability program in her own seafood sourcing. "It really is the best tool to help chefs make the right choices," she says. "I'd encourage chefs to do their homework and talk to vendors. Find out what's in season and what works for their menu. Try to tap into underutilized and bycatch species."
Lucero recognizes that menuing such species typically requires finesse in guest communications, particularly in inland states. She ensures the staff has extensive training and provides them with daily "fresh sheets" that detail the source of each product. "Fortunately, Jax has 25 years of history, with a really good legacy, so our guests trust us and are willing to try new flavors and species," she says. With locations in Colorado and Missouri, Lucero is staying true to a mission of "bringing the coasts to the coastless."
Sheila Lucero is Executive Chef at Jax Fish House & Oyster Bar in Colorado and Missouri.