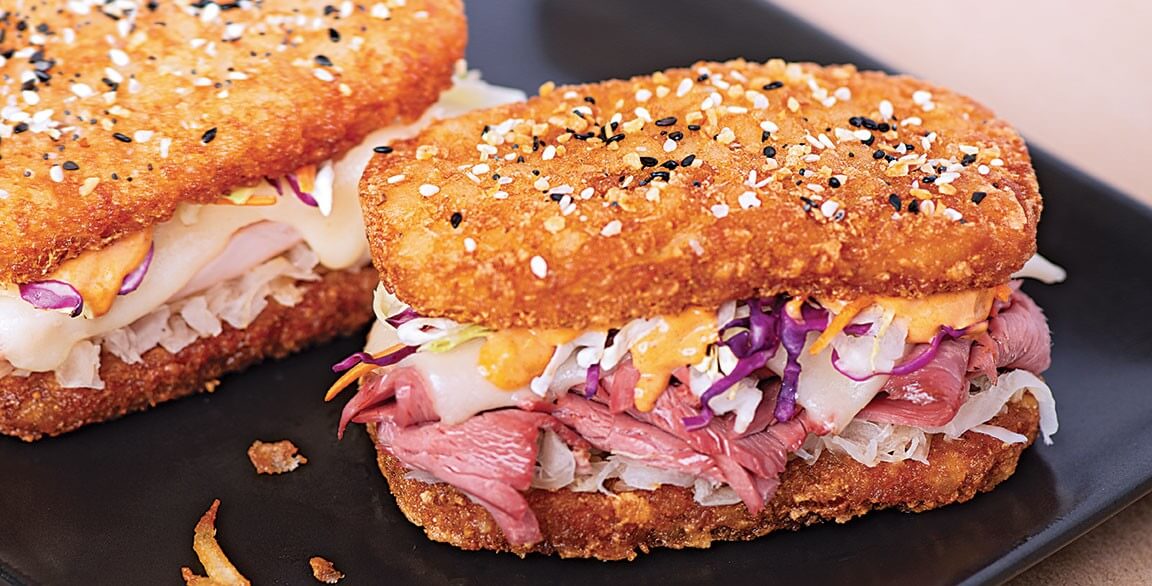 By Katie Ayoub
November 1, 2019
The power of flavor lies in the details.
For nearly two decades, I've studied menu descriptions, and pored over articles focused on menu differentiation through flavor. And yet with each issue of Flavor & The Menu, I still find myself in awe of the continued ingenuity and delicate nuance of effective flavor strategies. It's the level of detail and effort with which forward-thinking menu-development professionals approach flavor that transforms a mere bite or sip into an experience.
You'll see it in the pages of this issue. It's the way John Baez embarks on a surprising use of cocoa with cauliflower in his Flavor Trifecta, or how Grant Morgan infuses hibiscus into masa dough for vibrant color and flavor in Flavor Watch.
Sean Eckman interprets classic barbecue sides of cornbread and coleslaw as sweet corn tortellini and crispy fried cabbage with vinegar mayo in 10 Flavor Builders: Center of Attention.
Mark Steuer turns charred rosemary into a creamy vinaigrette while Kacy Fowler uses puréed toasted almonds as the creamy element in her vegan dressing, spiked with Sriracha and sweetened with honey in Flavor in Focus: Dressing Up.
And it's Brian Riggenbach's clever use of nutritional yeast as a "cheesy" element in an almond hummus in our commodity boards feature The Big Reach.
It goes without saying that this type of innovation is evident in the beverage world, too—Rob Corliss showcases 10 strategies on how to upgrade beverage programs into something "better," as a means to bolster connectivity with customers in A Better Beverage.
What ultimately engages the consumer is a food and drink occasion that's been lifted into an experience. And of course, it's the experience we're after. At an intellectual level, once an activity is transformed into an experience—no matter how small—it's tagged by our consciousness with emotional value and is easily recalled in positive, warm ways. Guiding that transformation is the real power of flavor.
Cathy Nash Holley
Publisher/Editor-in-Chief
[email protected] | @GetFlavor