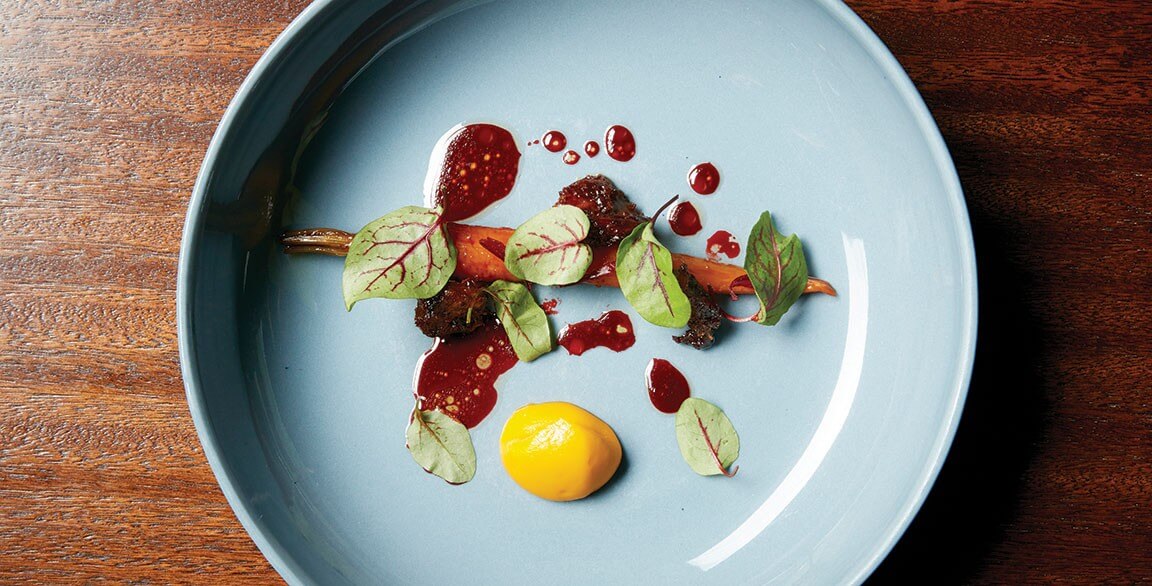 Driven in part by social media's infatuation with striking photos and videos of food and drink, color is becoming a more significant factor in menu development. As evidence, look to fads like rainbow bagels and Unicorn Frappuccinos—pop culture phenomena propelled by their vibrant displays of color.
Thankfully, there are also longer-lasting color influences on today's trend-forward menus, like golden turmeric and purple beets—examples that dig deeper into a synergy between beautiful, Insta-ready colors and a halo of wholesomeness and functionality.
Although the sun has certainly not set on turmeric or beets, we're seeing the menu potential of hibiscus—another natural, colorful ingredient that is ready to shine. Hibiscus draws the eye with its gorgeous deep pink hue. A longtime go-to ingredient in Mexico (called "jamaica"), hibiscus was first leveraged here by the beverage world, both for that unique color and for its tangy, cranberry-like flavor.
Hibiscus is probably most familiar to consumers in nonalcoholic drinks like teas, lemonades and, of course, aguas frescas. It's also seen in cocktails, like margaritas and martinis, lending its vivid color and intrigue factor for signature takes.
Hibiscus is showing up outside of beverages, demonstrating its creative reach. At Seiōbo, a Momofuku concept in Sydney, Australia, a beautiful carrot dish is enriched with oxtail and brightened with a hibiscus glaze. The flower's tie to Mexican cuisine is helping drive innovation in the U.S.
Broken English Taco Pub in Chicago pairs hibiscus with mezcal in its Hibiscus Mezcal Ice Cream Cone.
Grant Morgan, corporate chef at Velvet Taco, a Front Burner Restaurants concept, illustrates how chefs can leverage the color. He steeps dried hibiscus, then adds that water to ground corn grits and handmade masa dough, forming a hibiscus corn tortilla for two taco builds on the menu. "Hibiscus adds tang to the flavor," he says. "It is as beautiful as it is delicious."