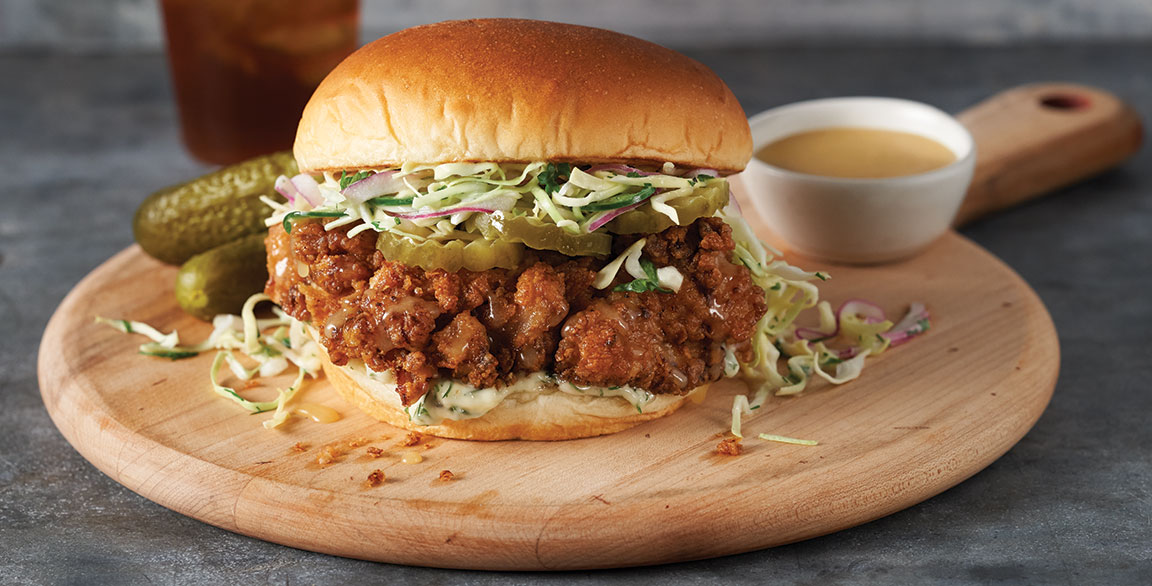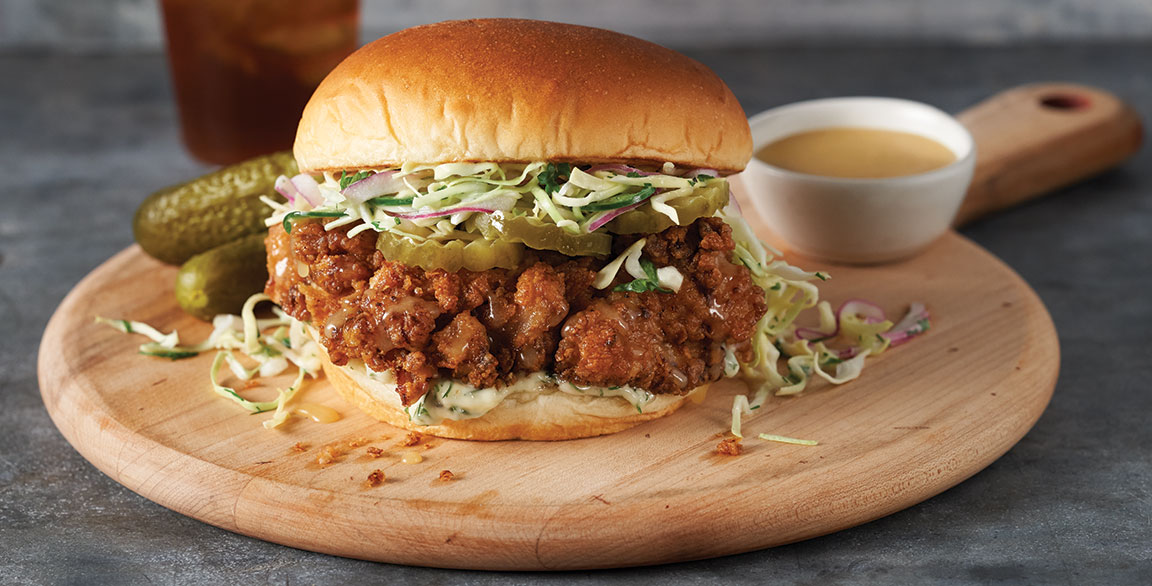 By Flavor & The Menu
April 3, 2021
Fried chicken sandwiches continue to be superstars on menus nationwide, satisfying consumers' cravings for comfort food and both regional and global flavors. Chicken is by far the most popular protein used in sandwiches, and consumption continues to increase: 57% of consumers order a chicken sandwich at a foodservice establishment at least once per month.* In addition, meal delivery service GrubHub ranked the Spicy Fried Chicken Sandwich its No. 1 menu item in 2020, up 319% from 2019.
65% of consumers ages 18-34 say they would be more likely to recommend a restaurant to family and friends if that restaurant offered King's Hawaiian products.
Source: Technomic's Brand Equity and Impact: Understanding the value of brand at foodservice study, December 2019
King's Hawaiian buns are uniquely suited to fried chicken sandwiches as they maintain their integrity and structure whether eaten on-premise or taken to go. And King's Hawaiian's unique sweetness is a perfect match for savory, delicious fried chicken and its myriad of accompanying flavors.
BREAD WINNER ON & OFF PREMISE
"A good chicken sandwich begins with great bread," says Dina Paz, Culinary Director with Sterling-Rice Group (SRG), a brand consultancy and creative agency. "Operators are seeking structurally sound bread options for their chicken creations that retain their integrity during travel and in hard-to-control environments."
Many turn to hard rolls or spongy breads that lack flavor, but might hold up for delivery. Structural soundness is crucial, but isn't enough for today's discerning consumers. The bread component has to bring value through unique flavor, interesting texture and product narrative. "King's Hawaiian checks off all the boxes," says Paz.
Contact us for product samples, menu innovation, on-trend recipes and more.
email: [email protected] or visit: kingshawaiianfoodservice.com.