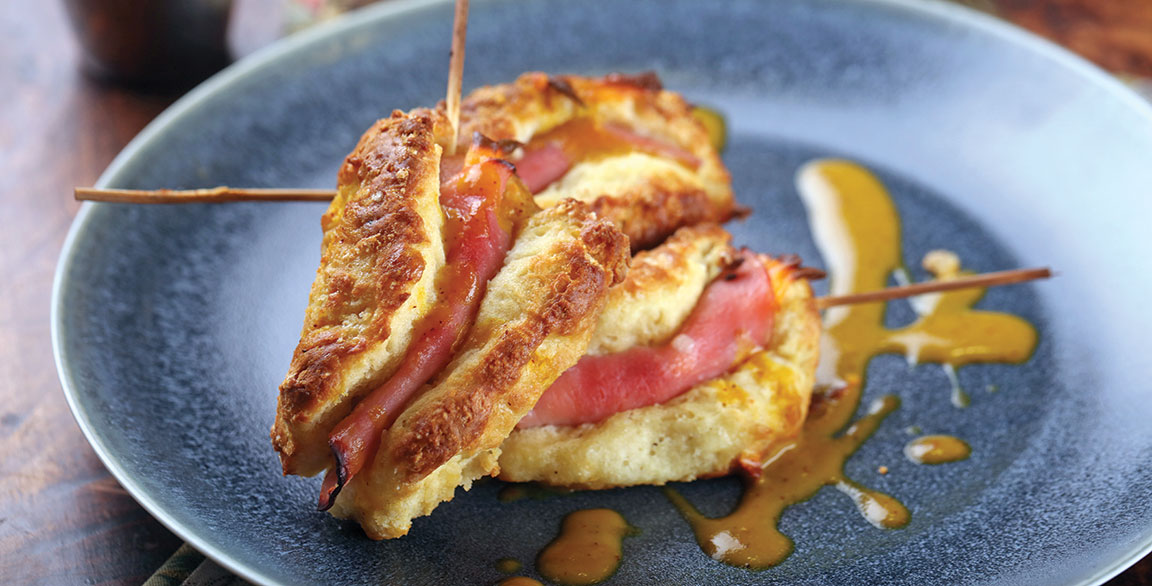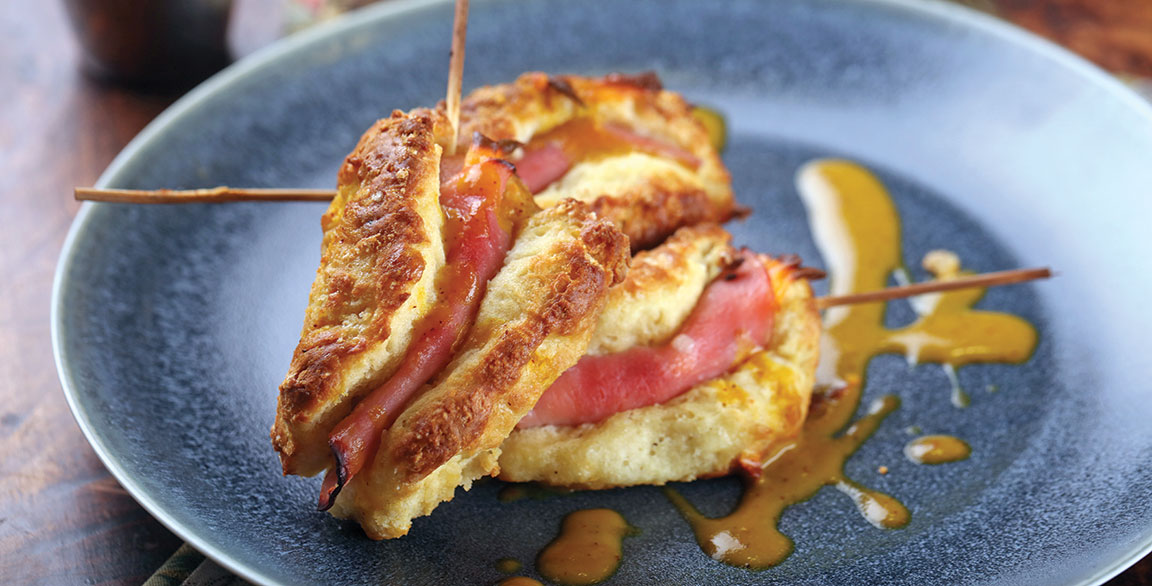 By Flavor & The Menu
July 8, 2020
Consumers know what comfort food means, yet their individual definitions of what that looks like vary widely. Age, ethnicity, upbringing and geography all shape flavor preferences here. Despite those differentiating factors, comfort food continues its reign as fertile ground for menu innovation with diners from all walks of life gravitating toward comfort-centric dishes.
The pathway to success within the comfort food universe—whether working within themes like classic American, globally-inspired or Southern comfort—is keeping the destination firmly in focus. Comfort food holds its rank as top performer because of its emotional connection to diners. And today, that connection is more meaningful than ever, building stronger ties between brands and their guests, creating loyalty in an incredibly competitive marketplace.
Brian West, a chef consultant based in San Antonio, Texas, says his successful comfort food dishes always relate back to his childhood. "That means 'Does it have a homemade, Grandma-made-this feel?'" he says. She was the inspiration for his Ham-Stuffed Buttermilk Biscuit Skewers, served with Carolina Gold Dipping Sauce and Coleslaw.
When West was a child, he would come home, find her homemade warm biscuits and make himself a snack with ham and cheese.
For his updated version, he fills a raw fresh biscuit with Smithfield Culinary Pit Ham and smoked cheddar, presses it closed, skewers, then bastes with butter and bakes it. "It's a buttery, flaky, savory bite that feels comforting," says West.
Comfort food is an emotion. It's the way your house smelled growing up. It might be the smell of smoked pork that brings back a memory. Almost every culture has a version of that technique so that smell is a universal signal of comfort food.
Andrew Spielberg, Chef/co-owner, Gracie's Luncheonette
Global Comfort
There's a world of comfort out there, boasting assertive, bright, big flavors and resonating with a broad base of modern consumers. Protein is the star no matter where you point your compass, and comfort can be delivered through familiar formats, trending flavors or the promise of a hearty experience.
Cochinita Pibil Panucho (puffy tortilla filled with black beans): Smoked pork shoulder, escabeche, avocado aïoli, radish salpicon
—Chaak Kitchen, Tustin, Calif.
Katsu Curry: Fried pork, carrots, potatoes, pickled radish, oxtail curry
—Ruby Chow's, Atlanta
Meat Lovers Empanada: Chorizo, ham, pepperoni, mozzarella, ricotta and Argentine spices­­
—Del Campo, Fort Worth, Texas
Korean BBQ Beef Fries: Straight-cut fries topped with Korean barbecue beef, Sriracha, Monterey Jack, finely shredded green and red cabbage, sesame-ginger sauce, green onion, cilantro and sesame seeds
—Turnt Up, Sacramento, Calif.
Iron-Men No. 427 Ramen: Dry-aged pork bone, chicken and oxtail trinity soup with available add-ins like garlic and cheese crouton, pork chashu and bacon
—Karazishi Botan, Brooklyn, N.Y.
Comfort Protein Plus…
With protein innovation, trend-forward marinades, rubs and glazes offer a direct pathway to flavor building and signature storytelling. Here are ideas that introduce flavor dimension to six favorite comfort proteins:
…High Impact Flavors
Pork Butt: achiote paste + jalapeño + orange juice marinade
Pork Ribs: black cardamom + jerk seasoning rub
Ham: ancho chile + guava jam + olive oil + oregano glaze
Pork Loin: sesame oil + dark soy + togarashi + smoked honey marinade
Brisket: horseradish-citrus peel rub
Pot Roast: dark beer + blackberry vinegar + onion jam braise
DIALING UP BREAKFAST FAVORITES
Comfort and breakfast are a powerful combination, thanks to heroes like bacon, sausage, waffles and pancakes. Today's wins see chefs leveraging the built-in craveability of comforting breakfast fare, then ratcheting up the experience with trend-forward flavor touches.
Gracie's Luncheonette, in Leeds, N.Y., boasts this kind of menu, serving classic American diner fare. Andrew Spielberg and Allyson Merritt are chefs and co-owners, creating scratch-made food aimed at pleasing both "foodies" and traditional diner fans alike. "There is an expectation of American comfort in an American diner, so doing it well means you have to hit the right flavor and texture notes," says Spielberg, a graduate of The Culinary Institute of America, Hyde Park, N.Y.
That balance is what drove their Maple Bacon French Toast Breakfast Sandwich. "It's sweet, salty and savory," he says. "When done right, you get that soft, custardy middle and crispy outer crust with the toast, then the salty and sweet with the bacon and maple. It's really crucial for comfort that you're hitting the right combinations."
Travis Johnson, executive chef of University of Notre Dame with Levy Restaurants, a Chicago-based subsidiary of Compass Group, also plays with balance and leverages the popularity of chicken and waffles, that Southern comfort classic. He then maximizes its flavor story with beautiful attention to detail.
Johnson pairs a traditional sweet Belgian waffle with whipped Tabasco-honey butter and vanilla-bourbon maple syrup. He chooses Smithfield Culinary Smoked Chicken Thighs as the protein partner here. "The mild smoke in the chicken brings all of the other flavors together, adding an unexpected depth to this brunch favorite," he says.
Smithfield Culinary is here for you.
Always on hand to offer advice about how best to prepare, serve and plate our products. Find on-trend applications, culinary ideas, creative recipes and relevant consumer insights to help sharpen your menu.
Go to SmithfieldCulinary.com or call your Smithfield rep at 888-327-6526.