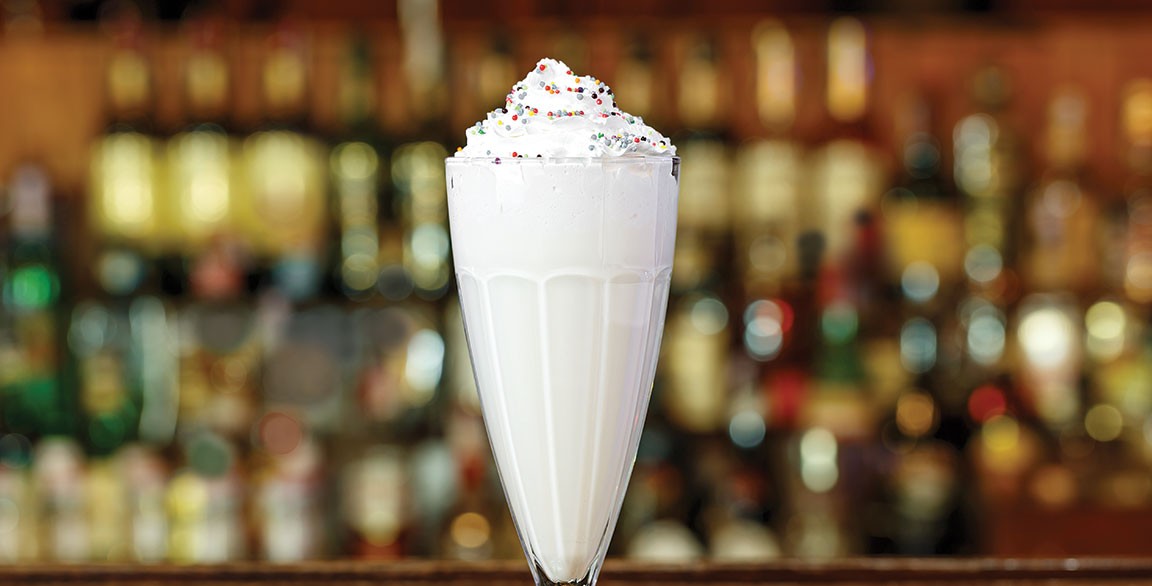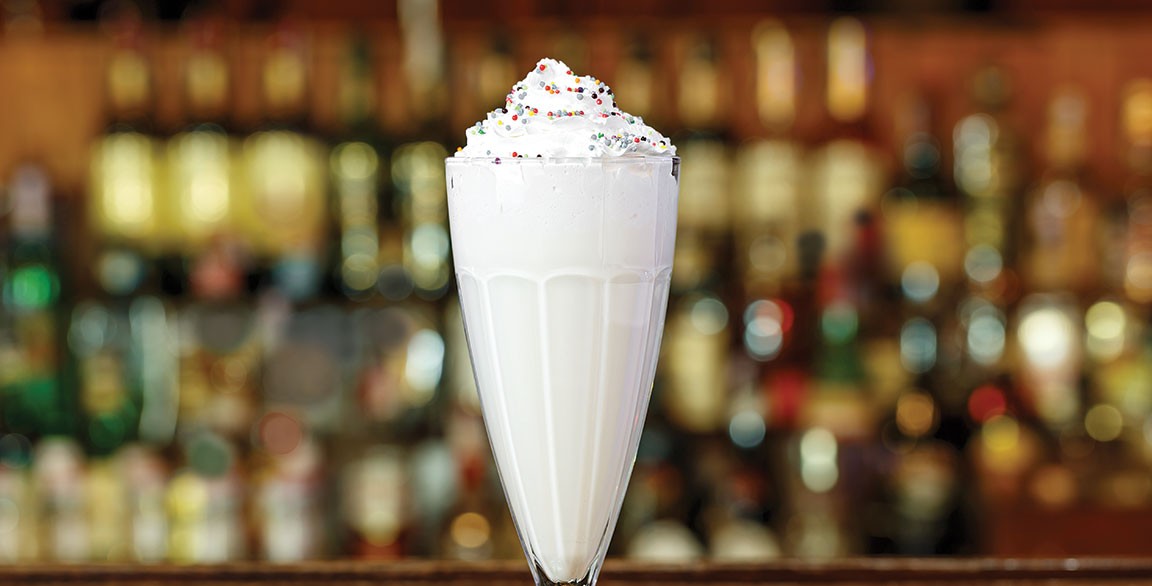 By Rob Corliss
April 1, 2021
The twin benefits of comfort and affordability are inherent in both shakes and smoothies, making them well positioned for menu success this year and beyond. With proper attention paid to creativity, the category can artfully balance strong consumer affinity for core classics while building on a familiar base to showcase contemporary flavor combinations.
Consider multiple modern approaches when developing and positioning shakes and smoothies. For example, look to the plant-based category for forays into the world of plant "milks," answering growing consumer demand in a very familiar (and younger generation-friendly) format. Developing shakes and smoothies themed around personalized nutrition is also a strong play today. Affording patrons the ability to select custom blends and add-in options creates a personalized experience tailored to lifestyle diet preferences while generating profits.
Play with format sizing, too. Innovate in the smoothie bowl space, building on the smoothie's longstanding success as an on-the-go meal replacement—it can easily transition to a bowl format. And shakes can be offered as minis, acting as permissible treats.
Shakes and smoothies can run the gamut from nostalgic to whimsical to boozy. They provide extensive latitude in communicating comfort and indulgence, as well as fresh, healthful brightness.
The ideas that follow offer progressive menu developers inspiration, pulling in trend-forward flavors and ingredients in refreshing and signature ways.
1

Chocolate Shakes

Operators appreciate the enticing power of chocolate and its enduring influence on menus. Leverage chocolate's dominance with trending flavor combinations that spark curiosity, heighten cravings and create lusciously tempting shakes.
Try This >
Chocolate Newton: Chocolate ice cream + cashew "milk" + soft-dried figs + cinnamon + granola topper
Choco Bonbon: Chocolate frozen custard + hazelnut butter + pomegranate powder + banana + cacao nibs topper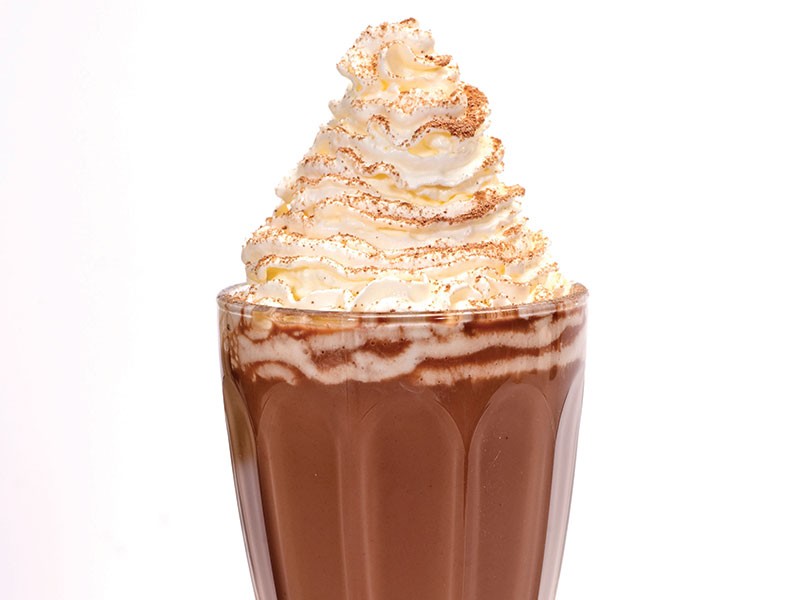 ---
2

"Free-from" Smoothies

Offering beverages that provide clean labels and a "free-from" (gluten, lactose, MSG, dyes, added sugars, etc.) profile give restaurant operators an opportunity to make a consumer connection on a lifestyle level. Smoothies are a natural fit for syncing modern palates with personal preferences.
Try This >
Almond Orchard: Almond "milk" + almond butter + cara cara oranges + vanilla + bee pollen topper
Mi Amore: Oat "milk" + IQF raspberries + red dragon fruit powder + banana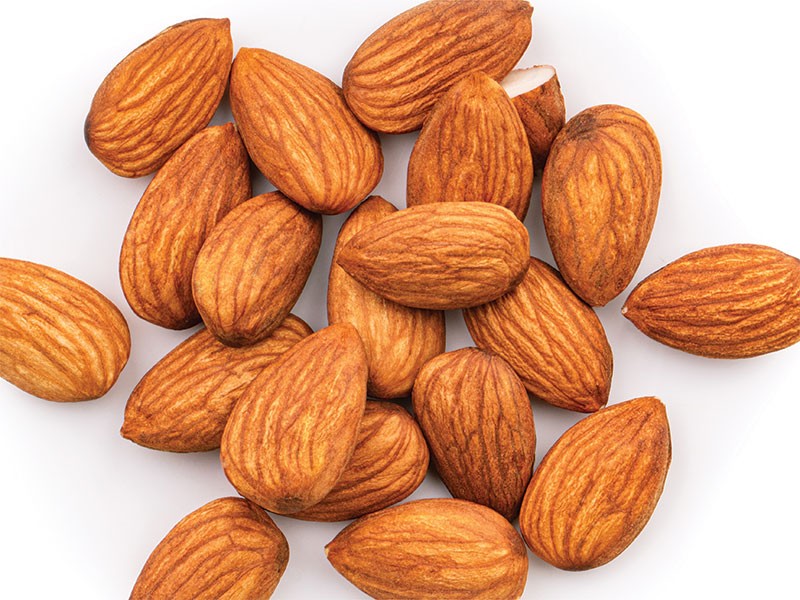 ---
3

Skinny Shakes

Some beverage formulations have been shifting to emphasize lower calorie/sugar content and healthy fats as standard practice. Applying that strategy to a lineup of lighter shake versions provides a nice counter to overtly indulgent shakes. The key is to focus on maintaining good flavor.
Try This >
Skinny Peach Cream: Greek yogurt + oat "milk" + honey + cinnamon + IQF peaches + lemon juice
Skinny Hulk: Avocado + green apple purée + spinach + cardamom syrup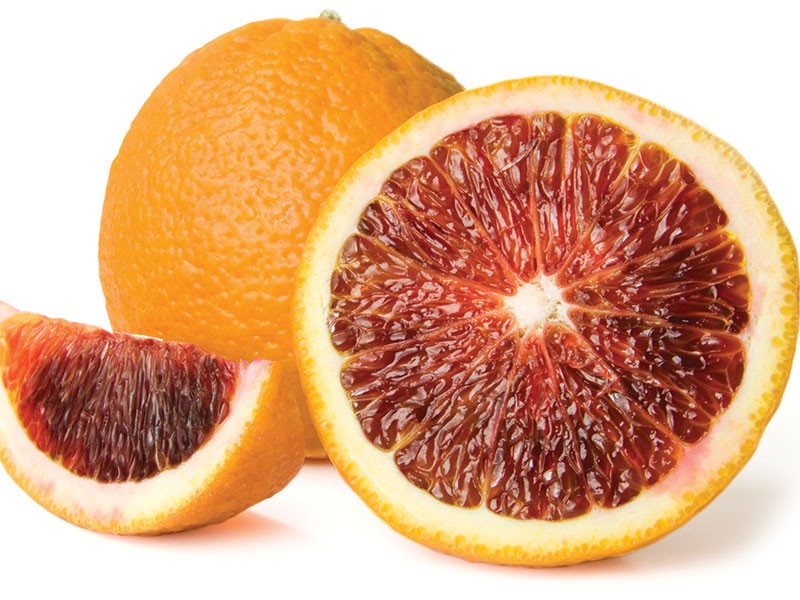 ---
4

Breakfast Smoothies

Breakfast is the ideal time to draw in and capture guests seeking a quick on-the-go meal replacement. Smoothies provide a convenient, fast and portable morning option. Diversify by menuing the fun and unexpected alongside traditional, proven flavors, owning the twist as a signature spin.
Try This >
Bloody Orange Mary: Greek yogurt + blood orange purée + carrot juice + tomato juice + jalapeño/sea salt rim
Maple Oat Latte Smoothie: Greek yogurt + oat "milk" + cold-brew coffee + maple syrup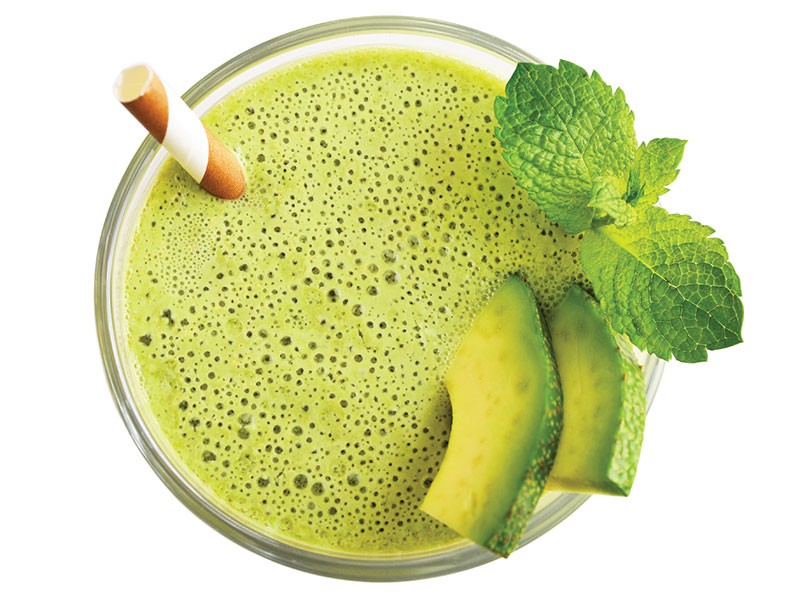 ---
5

Tropical Shakes

Tropical flavors continue to lead beverage trends with their floral aromatics and full-flavored refreshing appeal. Shakes are a great vehicle for introducing these exotic characteristics, especially to adventurous guests looking to experience something new.
Try This >
Tropical Meringue: Pineapple sorbet + coconut cream + passionfruit purée + whipped meringue topper (toasted optional)
Tropical Refresher: Vanilla frozen yogurt + mango purée + guava juice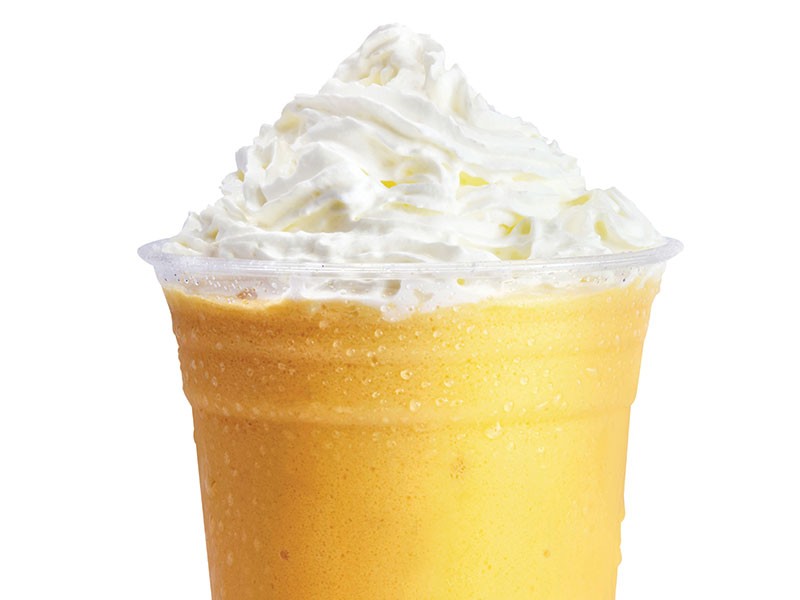 ---
6

Protein Smoothies

Protein, a premium menu callout, can be used to amplify your smoothie menu. On-the-go protein-centric offerings can be positioned as meal replacements or in-between meal fuel-ups. Tout the clean aspects of all mix-ins.
Try This >
Apple Protein Pie: Whole milk + vanilla whey isolate + peeled apple wedges + ground flaxseed + cinnamon + nutmeg + whipped cream + crushed gingersnap topper
Papa Smurf: Coconut milk + IQF blueberries + blue spirulina + banana + dates + ginger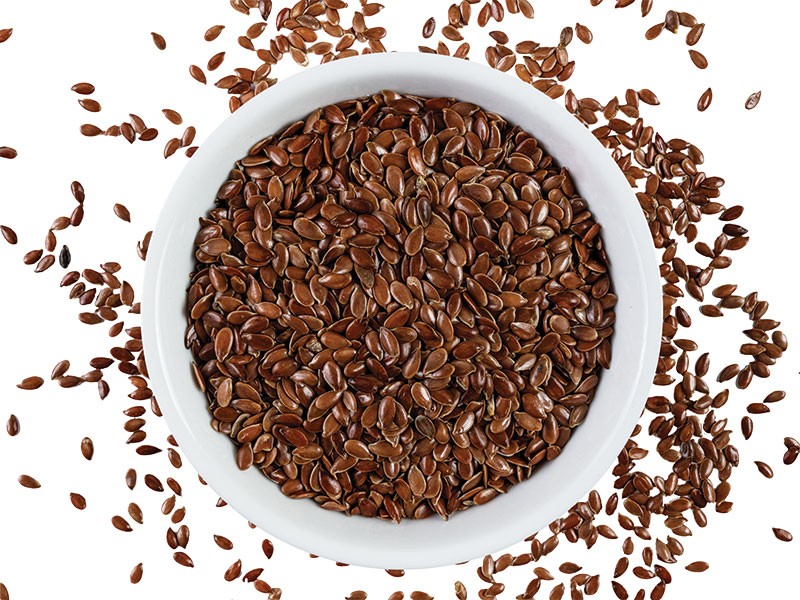 ---
7

Vegetable Smoothies

Vegetables are moving out of the shadows as stealth ingredients in juices and hybrid drinks. Their time has come in smoothies, too. Highlighting vegetables in smoothie builds can resonate with guests who appreciate the modern approach of savory with sweet undertones.
Try This >
Sea Goddess: Coconut milk + spinach + sea moss + IQF banana + matcha powder
Happy Squash: Soy milk + roasted butternut squash + carrot juice + hemp seeds + honey + turmeric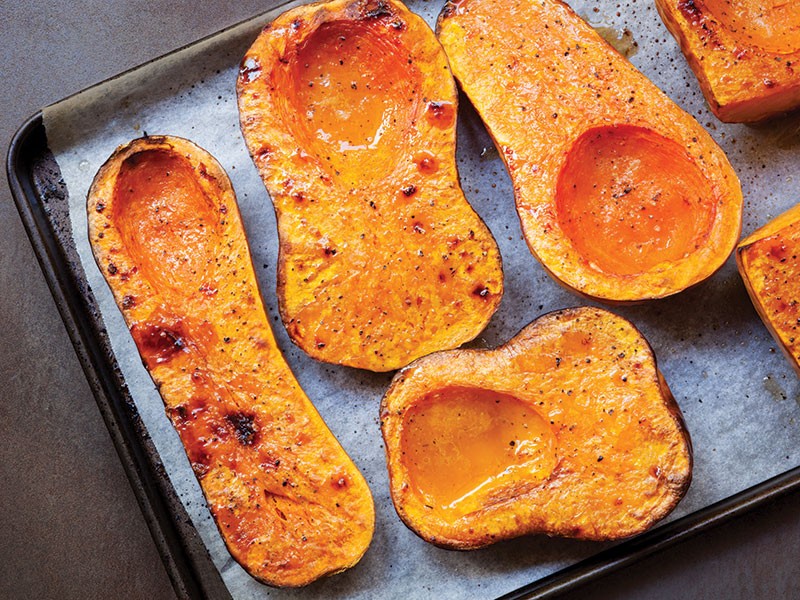 ---
8

Spiked Shakes

Boozy adult shakes continue to ride high on their feel-good appeal, and the category is a premium outlet for fun. Position these shakes alongside both your cocktail menu at happy hour and your dessert menu. Look to trending spirits, hard seltzers and popular cocktails for inspiration.
Try This >
Bourbon Creamed Cherry: Vanilla frozen custard + malted milk powder + dark cherries in syrup + bourbon
Watermelon Mojito Shake: Vanilla ice cream + fresh watermelon + rum + lime + fresh mint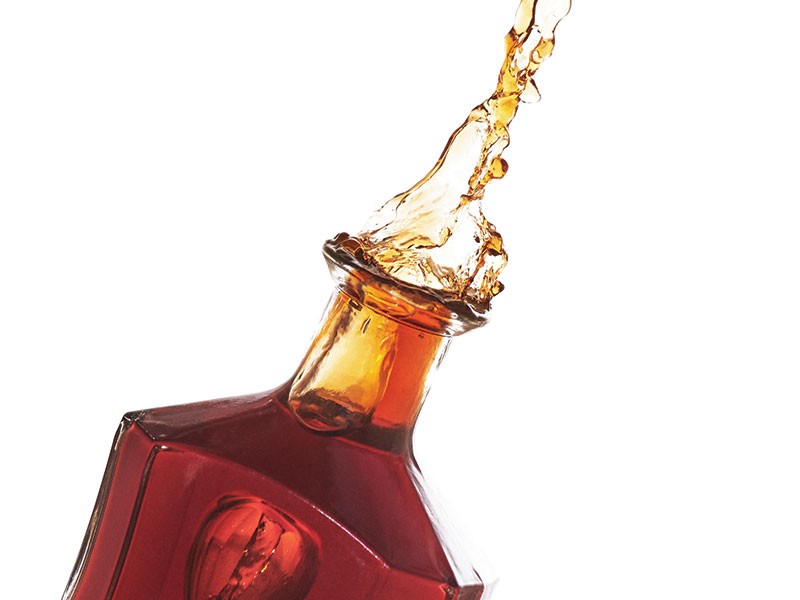 ---
9

Better-for-You Smoothies

Smoothies align nicely with better-for-you value-added options and the latest wellness trends. Broaden consumer interest by employing popular plant "milks" and ingredients with an inherent reputation for health and wellness.
Try This >
Blackberry Limeade Smoothie: Greek yogurt + IQF blackberries + housemade limeade + ice
RX Fruit Smoothie: Almond "milk" + chia seeds + kale + kiwi purée + IQF strawberries + banana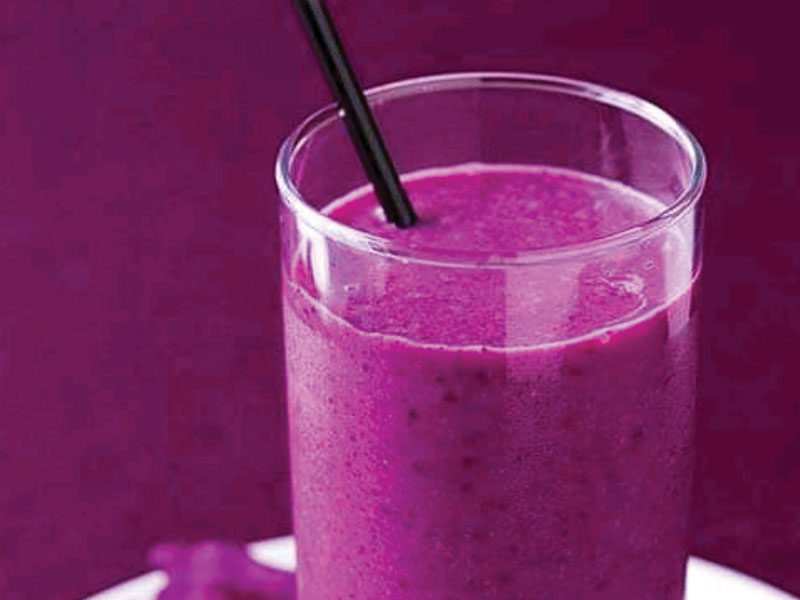 ---
10

Dessert Shakes

Transition—and hype—the "treat" profile of top-selling knife-and-fork desserts into dynamic dessert-shake creations. Operators can also explore partnering with prominent local/regional bakeshops and ice cream companies to showcase the distinctive flavor signatures best suited to your operation.
Try This >
Strawberry Cheesecake Shake: Strawberry ice cream + oat "milk" + cream cheese + fresh strawberries + crushed graham cracker rim
Tiramisu Shake: Vanilla frozen custard + tiramisu wedge + chocolate shavings topper