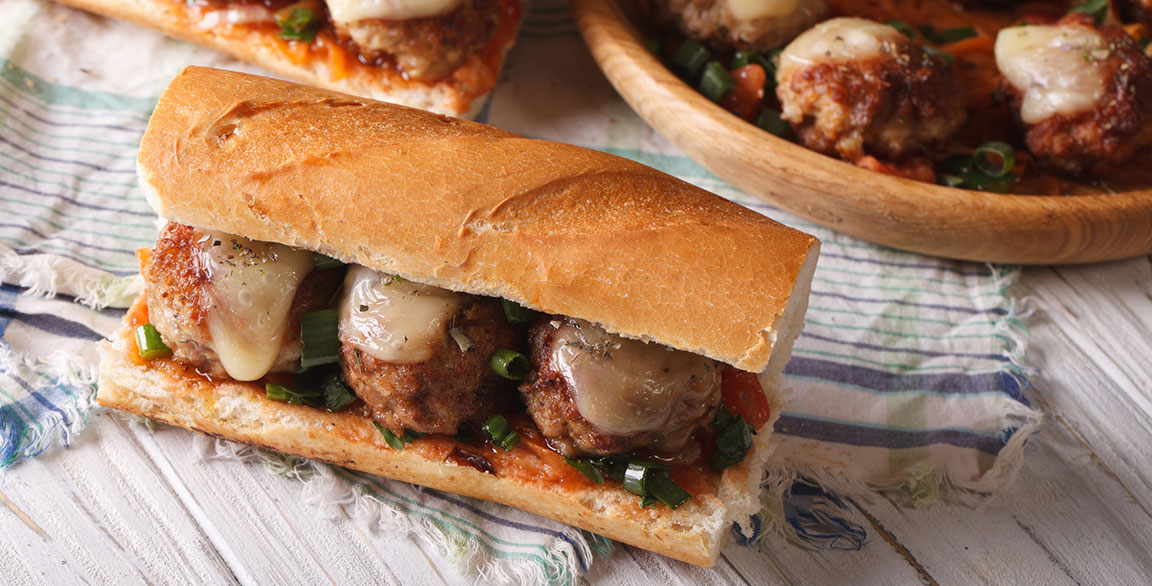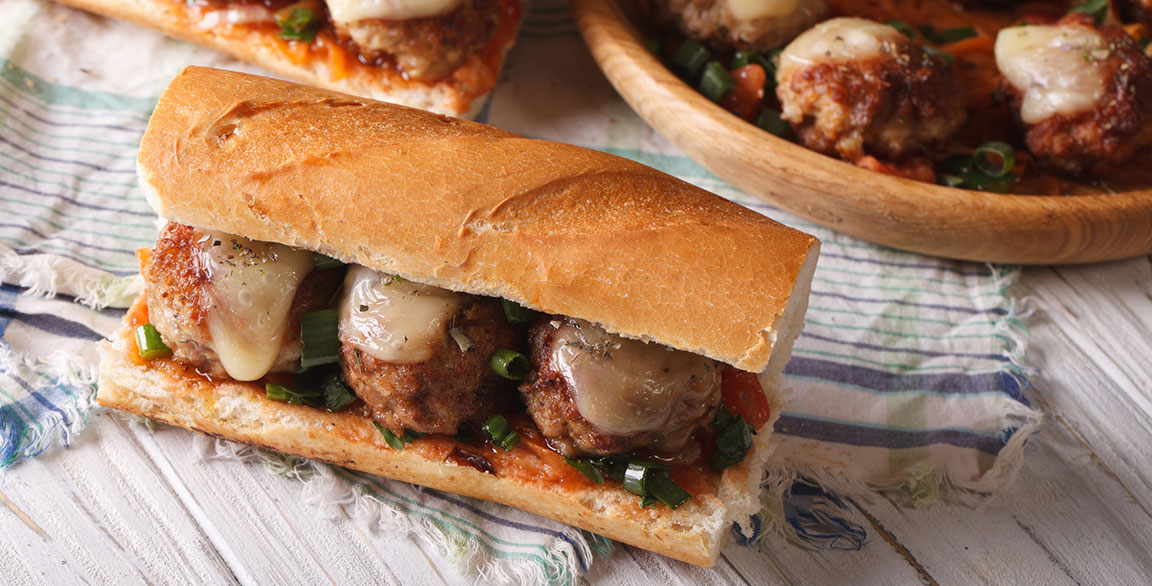 By Rob Corliss
April 8, 2020
The world is living through unprecedented times and facing a number of daunting challenges, both in personal and professional lives. In times of uncertainty, comfort food naturally takes center stage. People look to gain a sense of control, seeking out food that they know is a sure thing. Restaurants that have remained open for delivery and/or curbside pick-up are looking for the best ways to serve these guest needs.
Of course, meat-centric dishes often spell comfort. Today, chefs are tasked with providing their guests beef, pork and chicken dishes that still showcase culinary creativity but telegraph a comforting, familiar and hearty experience. With that in mind, let's explore meat-centric menu ideas that translate well for both in-restaurant and at-home environments.
1. BEEF
Beef dishes continue to shine on menus, often finding a new balance on the plate, but still playing an integral role in many modern entrées. Opportunities for combining craveable flavors and comfort abound.
Try This
Old School Meatloaf Melt: Meatloaf wedge + white American cheese + caramelized onions + mayonnaise + Texas toast
Mini Meatball Poppers: Cup of mini roasted meatballs (chuck/brisket/short rib blend) + roasted garlic marinara dip
Country-fried Steak Bowls: Chopped chicken-fried steak + mashed potatoes + country gravy
Smoked Brisket Philly Cheese Steak: Slices of smoked brisket + blistered peppers/onions + cheddar cheese sauce + barbecue aïoli + sub roll
2. PORK
The variety in pork cuts and its ability to morph into most any menu application bodes well for flavor innovation. Look to easy-eating handheld bites, premium comfort favorites and bold appetizers for memorable food delivery.
Try This
Pork Loin Pub Snackers: Thick-sliced and slow-roasted pork loin + havarti cheese + beer-braised onions + grain mustard glaze + mini pretzel roll
Country Ham Mac and Cheese: Hand-carved chunks of smoked country ham + creamy mac and cheese + crispy onion ring topper
Triple Stung Carnitas Quesadilla: Hot honey-glazed carnitas + shredded pepper Jack cheese + banana pepper rings + flour tortilla
Aloha Riblets: Passionfruit barbecue-glazed pork riblets + crushed macadamia nuts + pickled green mango wedges
3. CHICKEN
Chicken's lean, familiar and neutral profile provides a blank canvas for flavorful comfort. Fried and roasted techniques should particularly hit the mark here. Operators can find inspiration from re-styled classics, shareable formats and Aussie/English savory pies.
Try This
Fried Chicken Thigh Cordon Bleu: Fried chicken thigh + smoked ham + Swiss cheese + toasted egg bun
Huevos Rancheros Chicken Burrito: Crispy chicken strips + refried beans + scrambled eggs + cheese + ranchero sauce + flour tortilla
Chicken Roaster Family Meal Deal: 8-piece of hot maple/barbecue-rubbed roasted chicken + sweet potato mash + stewed green beans
Rotisserie Chicken Alfredo Pie: Loads of hand pulled chunks of rotisserie chicken + creamy Alfredo sauce + broccoli florets + short crust pastry base/top