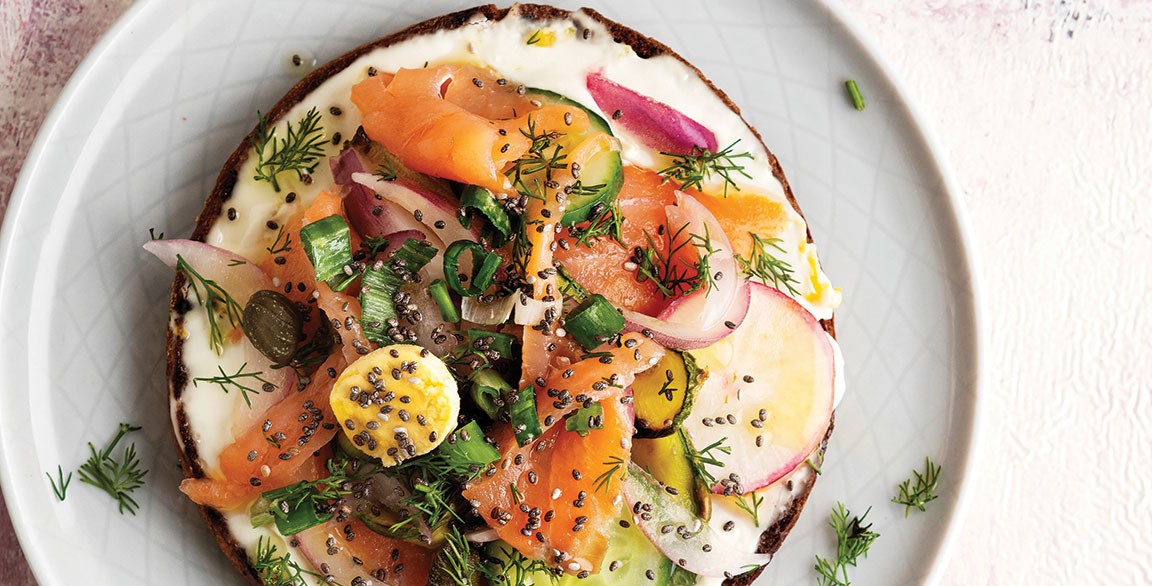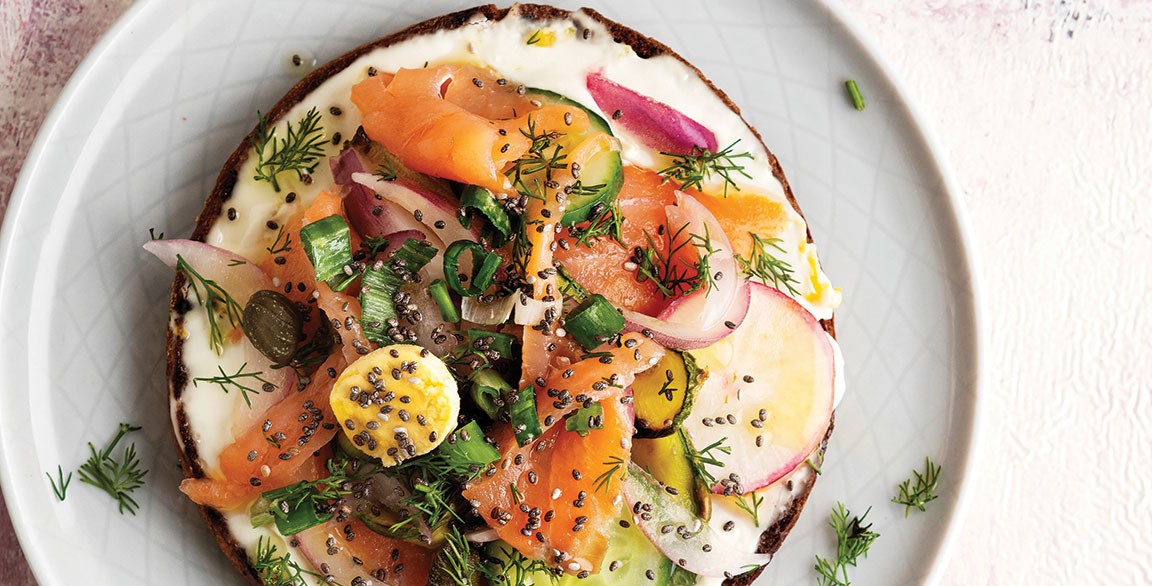 By Barton Seaver
April 20, 2020
"Seafood" and "brunch" used to only call to mind smoked salmon, but seafood has since moved deeper into menu development. With diners continuing to show their love for both seafood and brunch, it's important to keep innovating. Here are 10 brunch-friendly dishes primed for a seafood upgrade.
1

Smoked salmon

The traditional northern European style can take on multiple personalities when further flavored with spices by brushing a side of a salmon fillet with liquor or maple syrup—just enough to make it glisten and to help the spices adhere. Let the spices sit a couple of days prior to serving. Global flavors that work particularly well in this preparation include:
Za'atar, either Israeli or Moroccan
Chile-lime
Pastrami spice
Dukkah, the Egyptian nut, seed and spice blend
2

Benedicts

Move Benedicts firmly into the seafood realm with components like a potato cake studded with salt cod or smoked haddock, or try just about any fish fillet crusted with everything bagel spice.
3

Baked Egg Dishes

Shakshuka, along with other variations of eggs baked in spiced tomato sauce, are seeing huge gains in popularity. Kick up their flavor by cooking smoked anchovies into the sauce or adding chunks of braiseable seafood, such as monkfish or swordfish to the stew before adding the egg.
4

Fish and Waffles

Replace the fried chicken in this Southern classic with crisp-fried seafood, whether Alaska pollock, oysters or soft-shell crabs, for an innovative and elegant take. Pair with savory potato waffles glazed with malt vinegar or drizzled with tartar sauce.
5

Seafood Crêpes

Fill a crêpe with a thin layer of goat cheese and smoked sockeye salmon or mackerel, or use a béchamel mixed with minced shrimp finished with tarragon.
6

Dim Sum Brunch

This trending menu format offers near endless possibilities, both traditional and nontraditional, for seafood inclusion. Dumplings, in particular, are perfect for most seafood. You can use just about any seafood mixed with pork, or puréed into a mousseline punctuated with yuzu, or minced lobster claw and knuckle meat.
7

Curries

The bright flavors of curries hailing from many Southeast Asian cuisines are a great vehicle to serve with species such as mackerel, salmon or bluefish. Top the curry of choice with a fried egg for richness and you'll make it a standout brunch dish.
8

Congee

Serve shrimp and congee for a global take on the beloved shrimp and grits, replacing the corn grits with rice porridge and shrimp sautéed with ginger, garlic and scallions for an Asian flavor profile.
9

Reubens

In a mash-up of cuisines, take a cue from the incredible smoked fish staples of famed Jewish delis. Try a smoked sablefish or salmon Reuben with a vinegar-based slaw on rye with a French-Creole rémoulade.
10

Salads

Composed salads can be a creative way to offer satisfying and interesting dishes, while fitting the bill for lighter fare. Easy to execute at a high quality, the ingredients are prepared ahead of time and are a great way to showcase chilled seafood such as marinated king crabmeat, surimi, poached shrimp or salmon. Think King Crab Cobb or Smoked Trout Waldorf.