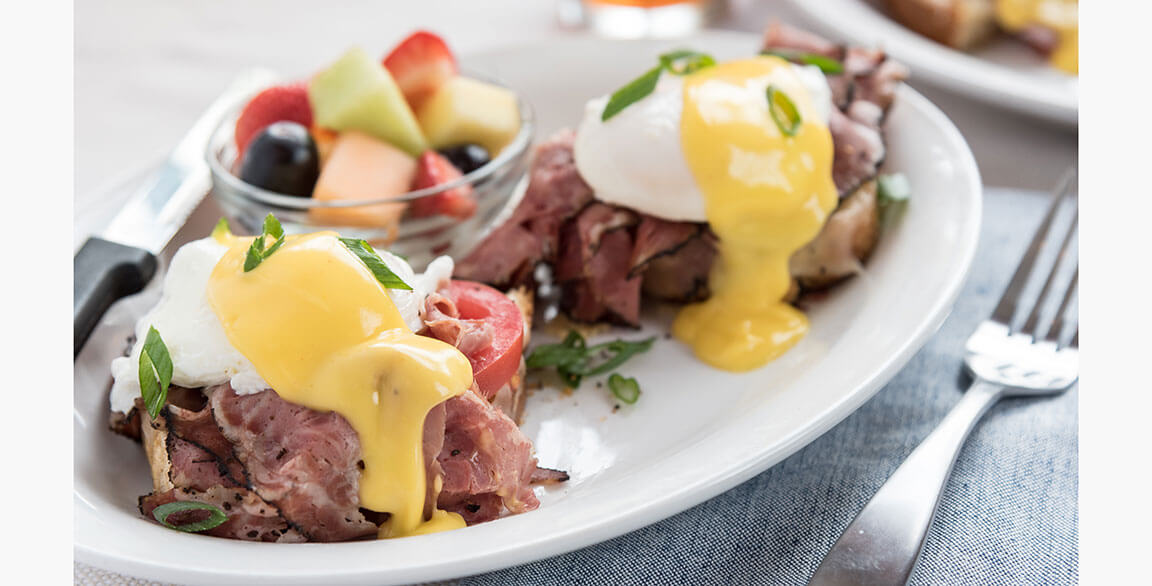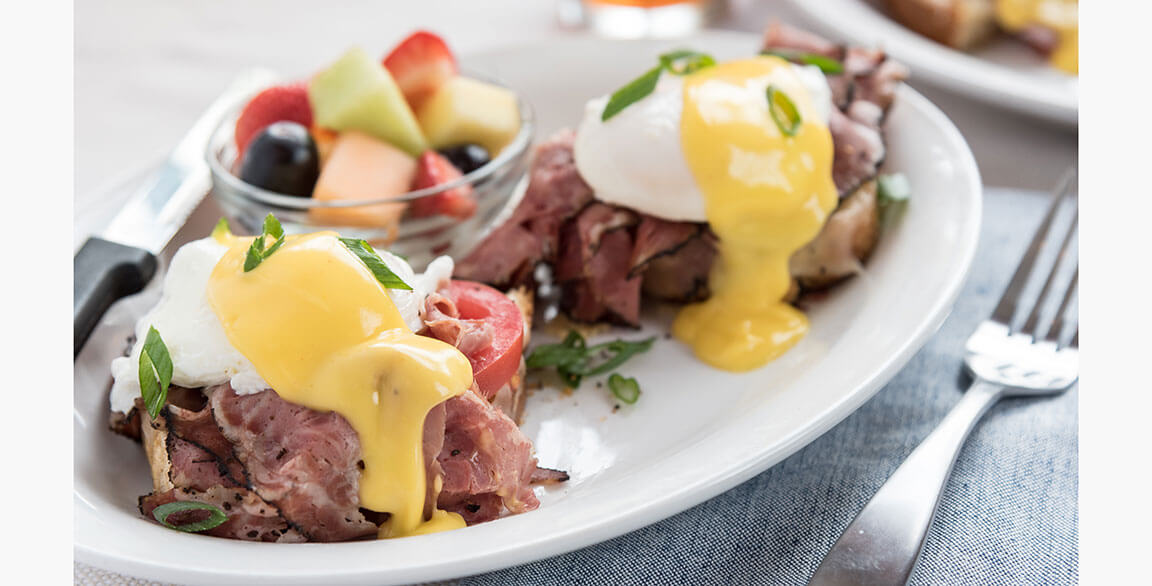 By Flavor & The Menu
May 6, 2021
At TooJay's Deli, Bakery & Restaurant, Director of Operations Brett Carper is unreserved in his enthusiasm for the chain's Deli Benedict, a traditional favorite with a singular twist. "This is what breakfast dreams are made of," he says. It's a marriage of deli and breakfast favorites whose time has come.
The dish incorporates a number of classic deli touchpoints. It starts with grilled rye bread that is covered with melted Swiss cheese and a fresh tomato. Next, the customer's choice of tender, sliced corned beef or pastrami is piled high, before being topped with two poached eggs, creamy hollandaise and a sprinkle of scallions.
"By combining familiar flavors to develop an innovative dish, we create something for our guests to love. This is what keeps the deli tradition alive for generations," says Carper. As one of the concept's top breakfast items, it's definitely "worth waking up to," he says.