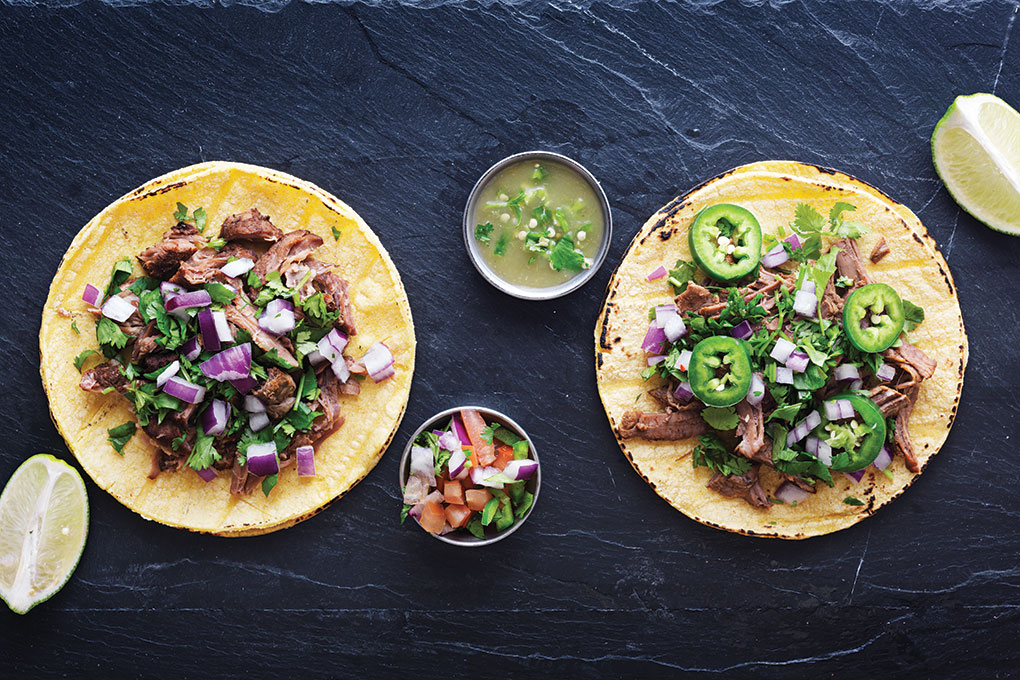 SPONSORED CONTENT
With flavors moving through the trend cycle at a faster pace than ever before, leading innovation that's right for your restaurant brand is a challenge. Choosing a path to victory requires serious commitment to menu innovation. Working with pork, one of America's favorite proteins, is a sound starting point. Pork, in all of its glorious forms, offers a world of possibility. In the pages that follow, we'll look at today's biggest menu opportunities that rely on pork for its popularity, familiarity, versatility and flavor.
Flavor & The Menu has partnered with Smithfield Foods, a global food company and the world's largest pork processor and hog producer. Smithfield boasts a deep portfolio of products that creates menu excitement and attracts customers—from the classic barbecue cuts like pork butts, loins, ribs and bellies to fully cooked products like pulled pork, ham and more.
"This issue of Pork: Today's Menu Hero allows us to share our deep dives into trending categories that offer huge opportunity for creative menu development," says Morgan. Those categories—Portable Breakfast, Pitmaster BBQ and Handheld Snacking—feature the R&D work put forward by Smithfield Culinary's talented chef advisory board. "They have developed recipes and shared ideas that leverage pork in craveable, creative, delicious ways," he says. Read on for menu-ready inspiration.
Read the stories:
Trend Solutions with Smithfield Culinary
Smithfield is dialed into today's trends, offering itself as more than just a supplier, but as a partner that can help operators stand out in a crowded marketplace with exceptional, craveable menus. With that focus in mind, it recently launched Smithfield Culinary, a new branding of the company's foodservice portfolio. Smithfield Culinary underscores the company's commitment to serious menu innovation that leads to actionable recipe development for its customers. The company has evolved from simply selling products to positioning culinary arts as a key cornerstone for its business model.
"What we do at Smithfield—the programs we build and the support we give to culinary arts—is driving the new name," says Chip Morgan, Director of Marketing Brand Strategy, Smithfield Culinary. "It encapsulates all of the effort that we have put toward immersing our brand within the culinary community, resulting in better programs and services that inspire those cooking with our products."
For chefs, this means that translating today's dynamic trends is a lot easier, thanks to the resources and support served up by Smithfield Culinary. This is evident through the company's innovation centers, passionate chefs, culinary partners, sharp insights on dining preferences, extensive R&D, and industry-leading commitment to sustainability.