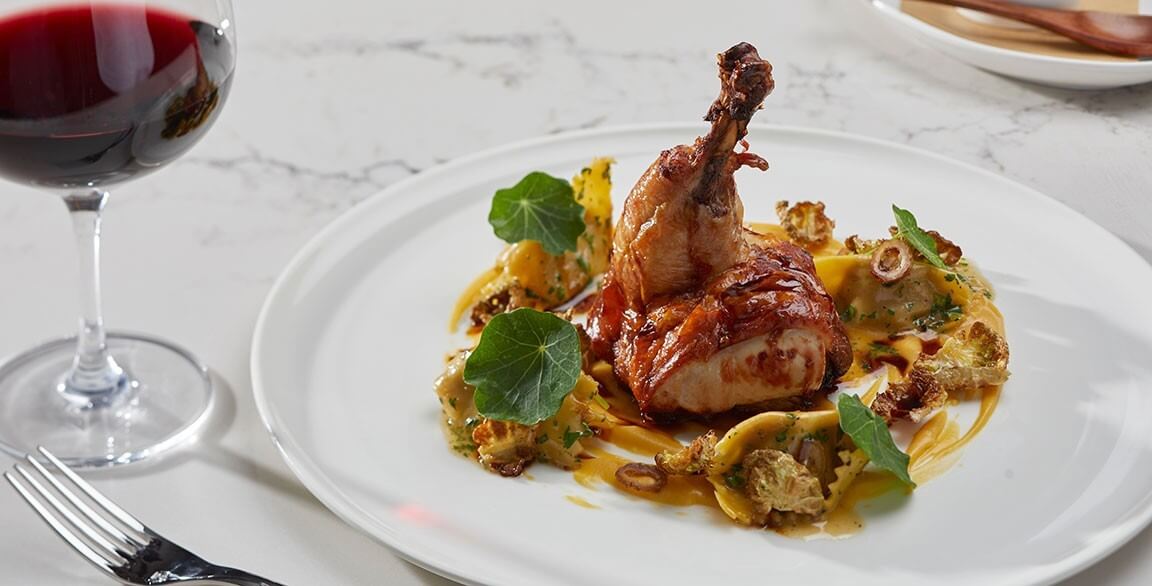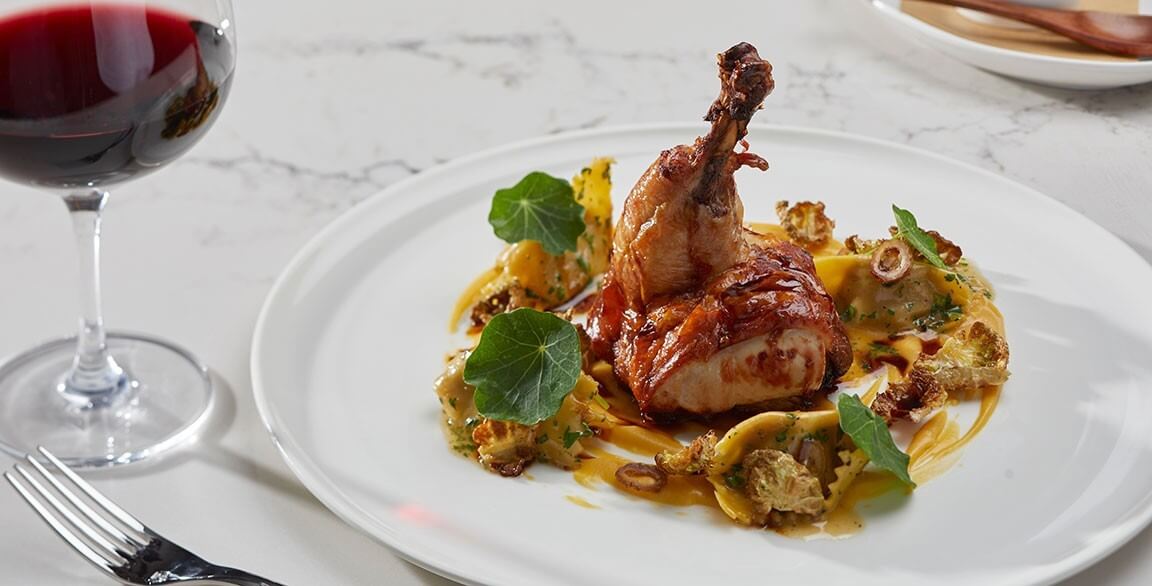 By Flavor & The Menu
May 6, 2021
The Roasted Chicken entrée at French-inspired Café la Vie is a soothing fixture on the menu, a trusted constant for guests seeking that comfort classic. Executive Chef Michael Frank puts a signature spin on his version by introducing seasonal touches of refined flavor. "When crafting the menu, it was important for us to use locally sourced and seasonal ingredients in dishes inspired by European flavors," he says. The summer version, served with sweet corn soubise, Ozark Forest mushrooms, Boursin agnolotti and dark poultry jus, reflects that sensibility beautifully. "It's a comforting, warm, hearty, delicious plate of food that is a hallmark of any great French brasserie or café," says Frank.
Featuring ingredients from local purveyors is more than simple product sourcing for Frank. "It's important for us to focus on the community around us and amplify those small local businesses whenever we can, especially during these challenging times," he says.