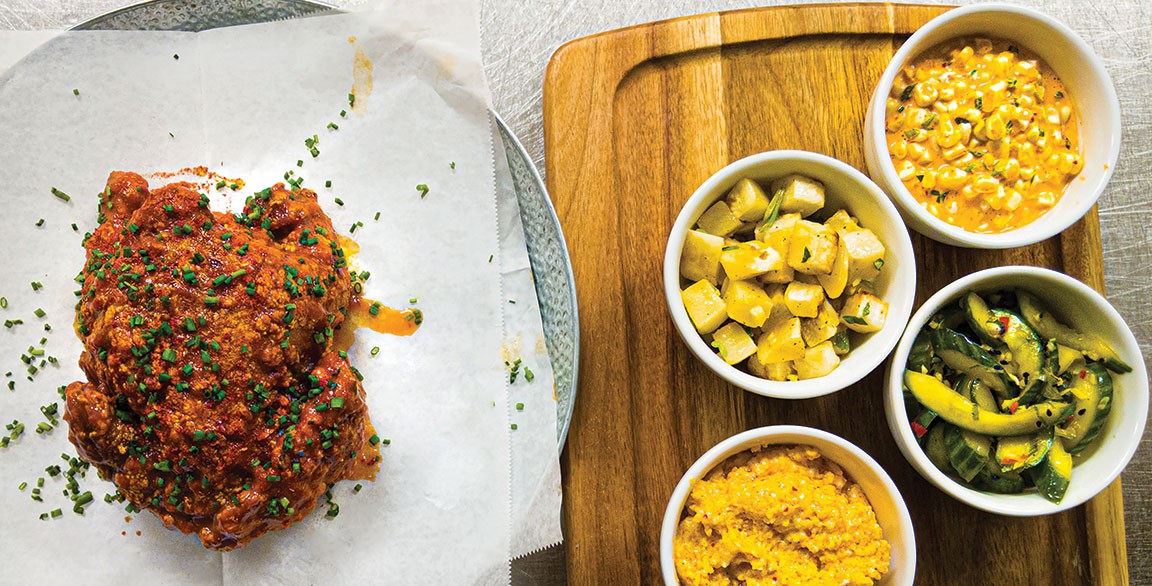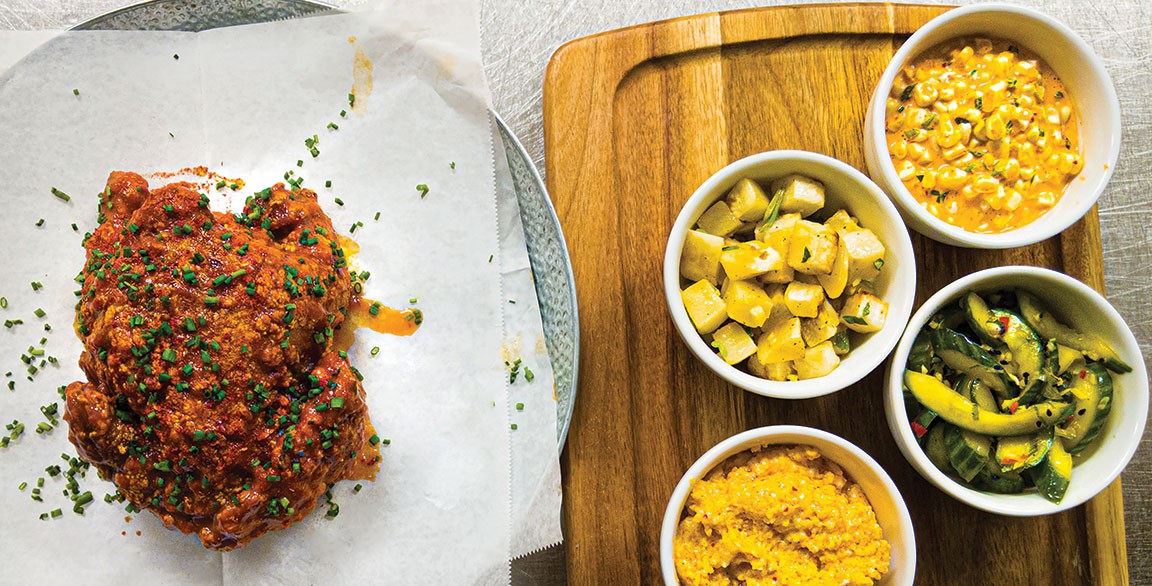 By Flavor & The Menu
May 5, 2020
Boxcar is known for its creative American food, but on weekends, it steers into global territory, serving a head-turning platter of fiery-red, crispy, juicy and glazed Korean Fried Chicken. "The dish is a combination of our love of Southern staples like fried chicken and our desire to offer unique dining experiences," says Brian Carson, Executive Chef.
His take on Korean Fried Chicken features a Cornish hen brined for 24 hours, then dipped in a Korean-style batter that includes gluten-free rice flour, soy sauce, cornstarch and whipped egg whites, and yields that famous light and crunchy exterior once deep fried. The hen is glazed in a syrupy, savory, hot gochujang sauce and partnered with "banchan," Korea's word for side dishes. The star of the fried chicken is the gochujang. The famous paste "gets most of its flavor from three ingredients: glutinous rice, which gives it sweetness; fermented soy, which gives it the funk we love; and then, of course, chiles," says Carson.
His strategy of serving Korean Fried Chicken only on Fridays and Saturdays builds excitement around the dish. "We sell out most weekends. Some folks come back to see what sides we will do next," he says. Boxcar runs a rotating selection of accompanying Southern-inflected banchan, from broccoli stems and leaves glazed in sweet soy to radish-top kimchi.