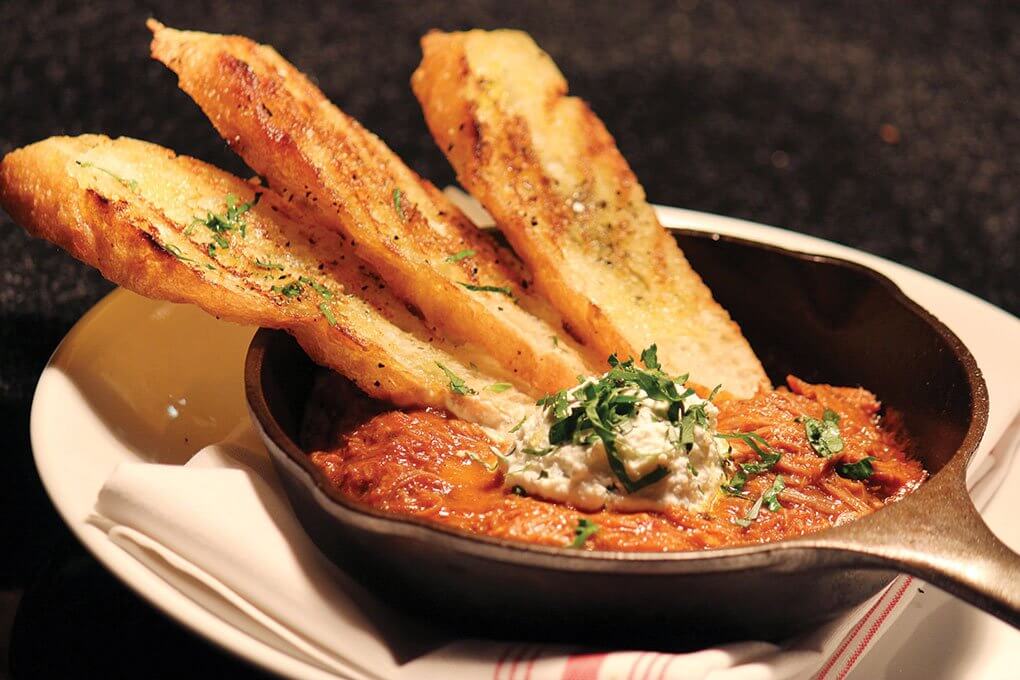 Good things come to those who wait. At Pennsylvania 6 DC, a modern American concept known for its raw bar and sophisticated plates, the culinary team had to wait for the Lamb Neck Gravy to become a hit. "It had a slow start on the menu, but when the word got out, it really took off," says Matt Ifkovitz, Corporate Executive Chef of Table 95 Hospitality Group, which operates Pennsylvania 6 DC.
In this case, "gravy" means Italian sauce. Served as an appetizer with garlic crostini and homemade whipped ricotta, the Lamb Neck Gravy offers a shareable appetizer with a nostalgic nod to homestyle cooking.
After lamb necks are braised in the oven for five hours, the meat is pulled off the bone and folded into a gravy whose star ingredients are San Marzano tomatoes, Chianti and smoky bacon. Guests scoop the warm gravy onto crostini, and can mix in a dollop of ricotta for a fresh dairy flavor.
By investing the time into careful preparation, the gravy has become a signature appetizer with crossover potential. "Reminiscent of your Italian grandmother's pasta sauce, the gravy can easily be served over pasta," says Ifkovitz. He does just that, cross-utilizing the gravy in a Braised Lamb Ragout entrée.