For some people, the idea of Lent conjures images of elderly churchgoers gathered around a common table at the Friday fish fry. For others, it's an annual spiritual reminder of the Christian story of sacrifice.
For the foodservice industry, Lent is a time when demand for seafood sees a big boost from diners who choose to abstain from meat for the six weeks before Easter.
We often hear about the decline of religion in our country, but the most recent U.S. Census data found that about 75 percent of the total adult population identifies themselves as Christian, and 25 percent identify as Catholic. Not all of them actively attend church, nor do they necessarily practice any religious traditions regularly.
But according to recent figures from Datassential, 26 percent of consumers polled said they observe Lent. When you combine those numbers with the fact that the observance of Lent alters a major chunk of the nation's eating habits for several weeks of the year, you get a noticeable annual surge in seafood sales and demand.
And the observance of Lent is not something that's going away, despite the fact that part of America's religious population is aging. Younger generations are still continuing the tradition of recognizing Lent, often in new ways.
And with our nation's increase in Hispanic and Asian populations come new adherents to Christian traditions—particularly Catholic. As of 2013, one third of all U.S. Catholics were Hispanic, according to the Pew Research Center. So those who observe Lent are still plentiful, and they add a fresh interpretation of what Lenten foods can be.
What's Not on the Plate
Lent refers to the 40-day period from Ash Wednesday to Easter during which Christians focus on traditions of self-denial—fasting or giving up something pleasurable—as a way of recognizing Christ's sacrifice and of showing concern for those who are suffering.
The rules of how one observes Lent vary widely: Catholics and Orthodox Christians have specific guidelines, while the different Protestant denominations either don't observe Lent or leave it up to individuals to decide how they wish to exercise self-denial.
Sometimes that means giving up chocolate or alcohol or television. In today's world, particularly among the younger generation, observing Lent can mean a temporary stop in the use of technology—such as Facebook or their cell phone (gasp!).
But the most common Lenten practice is to give up meat — which was historically considered a luxury — and to eat fish or seafood instead on each Friday of Lent. Datassential found that 41 percent of those surveyed choose to eat fish on Fridays instead of meat (38 percent give up sweets, and 20 percent give up any food they consider "bad").
Of those observing Lent, 74 percent believe that it is important that restaurants offer specials specifically for and during Lent, says Maeve Webster, senior director of Datassential.
Added to the Lenten emphasis on fish is the trend even among non-observers of Lent to eat less meat and more seafood — whether because they are pescatarians or are simply trying to eat more healthfully.
More people overall are forgoing meat on Fridays, according to a survey by online food ordering service GrubHub, which found a 20 percent rise in this category of diners from 2011 to 2013. These consumers are all too happy that Lent brings with it more seafood dining options all around.
---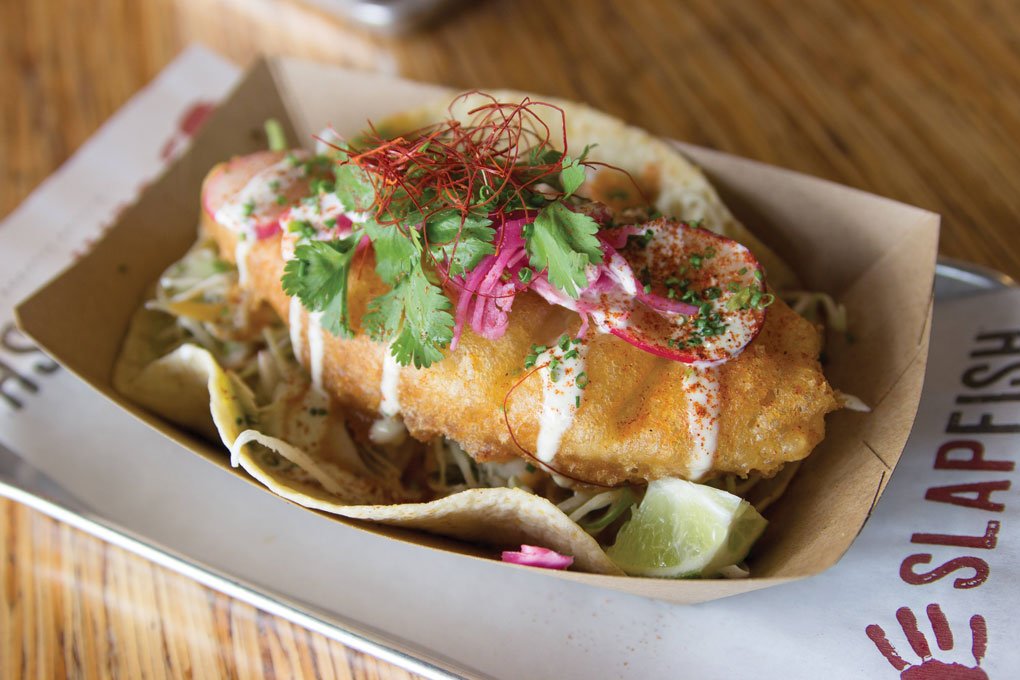 Looking for inspiration? We bring you flavor ideas and builds for fish from operators who are successfully tapping into modern seafood strategies. Read more.
---
"Restaurants begin rolling out seasonal menu items a little earlier each year. So now is the time for operators to begin considering new options for the Lenten season," says Laura McGuire of Technomic. "In the past, many thought of Lent as only an occasion for seafood-focused restaurants to drive traffic. But every spring, we see an increasing number of independents and chains from other menu categories also participating in Lent."
McGuire highlights the biggest opportunity to leverage Lent offerings: "As with any holiday or event, Lent is a prime opportunity for operators to test potential new permanent seafood offerings because they have a large and captive audience for the span of a few months," she says.
"Some restaurants could afford to expand the number of seafood options year-round to appeal to the growing number of health-conscious diners and pescatarians in the U.S., while others should look for ways to update existing seafood items in order to stay relevant with consumers. Undergoing these initiatives around Lent not only meets the needs of those who follow the season's dietary restrictions but also provides operators with a large — and hungry — test demographic."