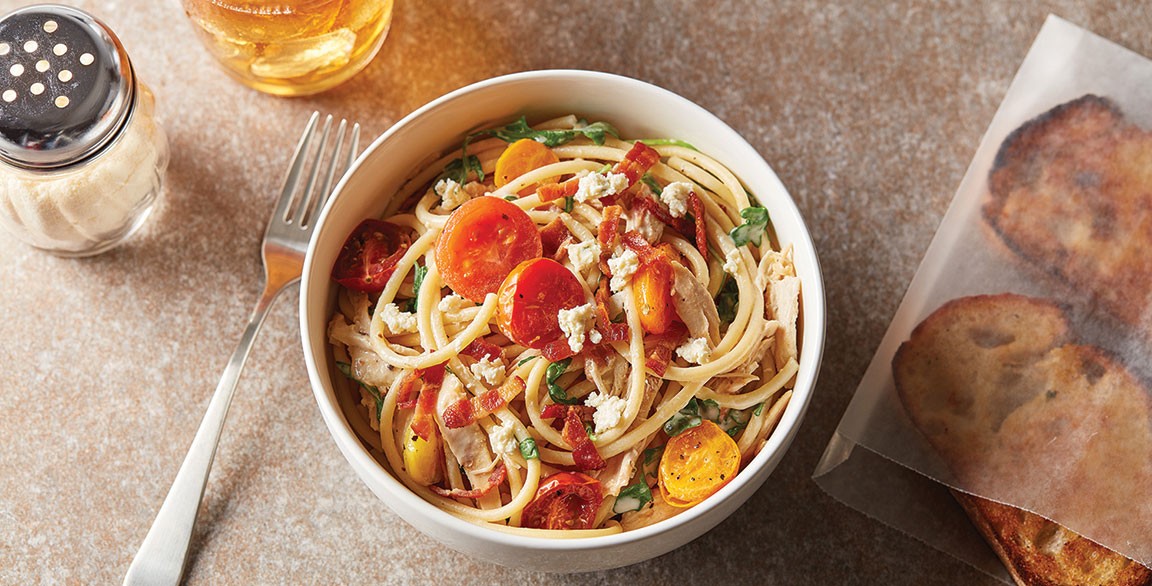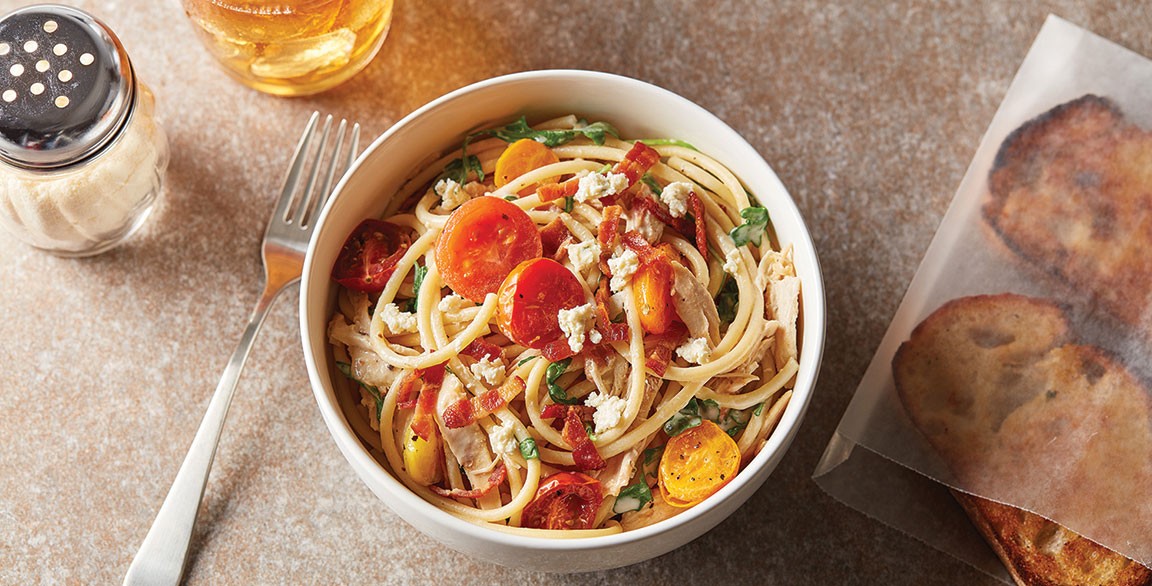 By Flavor & The Menu
February 2, 2021
Today, chefs need products that are versatile, help reduce labor and offer big flavor impact. They need ingredients that work hard, helping them create trend-forward menus their customers will love. Boursin® Gournay Cheese easily moves into different modern menu builds, adding intense herbaceous flavor and its iconic creamy-crumbly texture.
Boursin® Cheese hails from Normandy, France, carrying a storied tradition of quality while promising modern menu solutions. It's a fresh cheese with aromatic garlic, fragrant parsley and mild chives, offering a punch of flavor and a myriad of menu possibilities:
Spread on a sandwich, artisan toast or flatbread
Melt into an omelette or over steak
Swirl into a pasta dish
Crumble over a salad or bowl build
CHEESE EXPERTISE
Boursin® is proudly produced by a family-run company with more than 150 years of cheese expertise. Bel Brands USA stands behind its signature brands with support for foodservice, understanding that back-of-house needs have never been more critical to success than they are today.
Try Bel's other fine cheese products available in a variety of flavors and formats:
Price*s Pimiento Cheese Real cheese and pimientos with seasoning and creamy dressing that yield a spreadable texture and delivers the sweet, tangy flavors of the South
Merkts® Cold-Packed Cheddar and Craft Beer Cheeses Rich, bold flavor made from 100% Real Wisconsin cheddar and locally brewed pilsner craft beer
Kaukauna® Cold-Packed Cheese Spread Made with high-quality aged cheddar, blending the best of block and barrel cheeses into a spreadable texture
Foodservice options
Boursin® now offers three foodservice options featuring this iconic cheese that chefs know and love:
1. Boursin® Professional IQF Frozen Cubes—at 3 grams each, they're ideally portioned for quick hits of flavor with creamy, crumbly texture. The cubes defrost quickly and are perfect additions to salads and bowls, folded into omelettes or scattered over pizza and flatbread.
2. Boursin® Professional—the classic flavor of Boursin® Original Garlic & Fine Herbs Recipe in a 2.2 lb. foodservice size with resealable packaging. This new pack provides chefs with the same great flavor and versatility in a new pack size that requires less labor and reduces packaging waste.
3. Boursin® Dairy-Free Cheese Spread Alternative—a creamy and delicious plant-based product ideal for spreads, dips, sauces and more. Boursin® teamed up with market leader Follow Your Heart® to deliver a truly indulgent and versatile ingredient for flexitarian dishes.
Find out more at belbrandsfoodservice.com