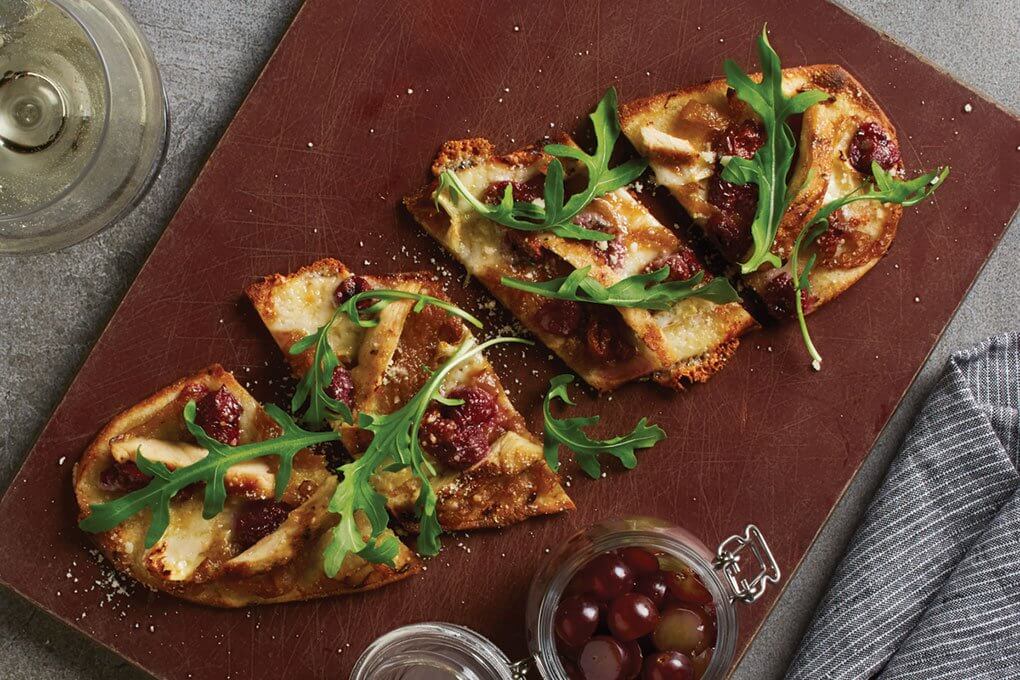 By Flavor & The Menu
April 19, 2019
Flatbreads are one of those formats that continue to resonate with guests, thanks to an ease of shareability, that all-important familiarity, and a platform for new flavor combinations. California Pizza Kitchen launched its California Flatbreads line a few years ago, and the brand continues to innovate in that space.
Initially developed as a limited-time offering, the Sonoma Grilled Chicken Flatbread performed so well it earned a spot on California Pizza Kitchen's regular menu. The flatbread features fresh garlic and extra-virgin olive oil, double-cream Brie, caramelized onions, grilled chicken, hearth-roasted grapes and Parmesan, and is finished with baby arugula.
"The flavor combination of rich creamy Brie and intense, hearth-roasted grapes is a craveable combination on this crispy flatbread," says Brian Sullivan, Senior VP of Culinary Innovation. "It's a perfect example of our California creativity, reflecting the innovation that CPK is known for."