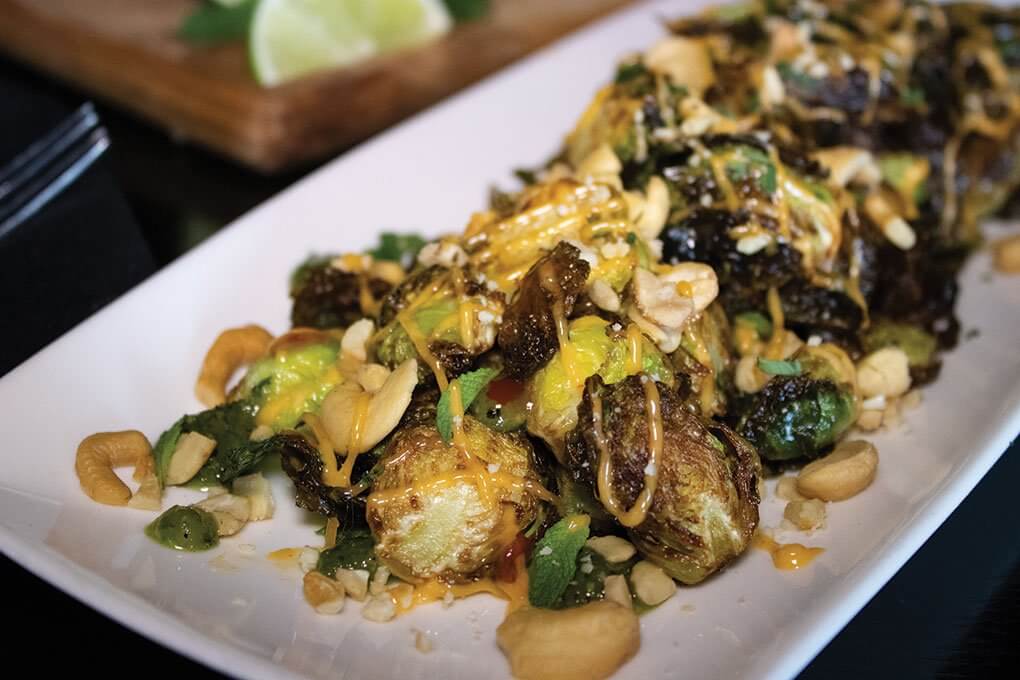 By Flavor & The Menu
April 19, 2019
It's only been in recent years that Brussels sprouts have moved into the snacking/shareables category. And to make them successful, serious attention to flavor detail is needed. At Cooper's Hawk Winery & Restaurants, the appetizer of Crispy Brussels Sprouts demonstrates that attention, wowing guests with a seriously craveable combination of flavors and textures.
Brussels sprouts are dropped into the fryer with a blend of fresh herbs until the outer leaves crisp while the inside layers become steamed and tender. The hot and crispy sprouts are tossed in a mixture of fresh lime juice and fish sauce, then drizzled with housemade sesame-Sriracha aïoli, fresh cilantro, fresh mint and toasted cashews.
"This appetizer dish typically involves a classic Italian preparation of lemon, extra-virgin olive oil, Parmesan cheese and pine nuts, so in good Cooper's Hawk fashion, we put a Southeast Asian spin on it," says Matt McMillin, VP of Culinary & Beverage Innovation.
The dish was developed as a way to use more Brussels sprouts. "One idea was to add them to our roasted vegetables, which was an easy idea," he says. "Another idea was to do a crispy version, but we wanted to make it different than most Italian versions. I know that Asian flavors strike a chord with people. What I didn't know was how much of a chord. It instantly became one of our most popular appetizers. People who don't like Brussels sprouts love this dish."