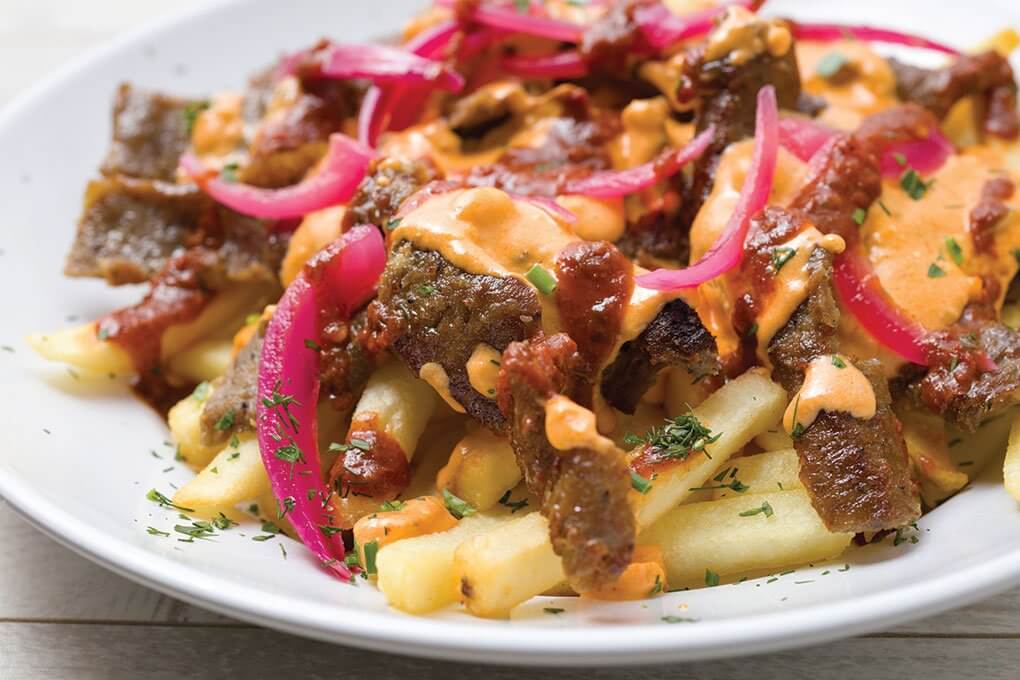 By Flavor & The Menu
April 19, 2019
The Gyro Fries at fast casual Daphne's Mediterranean are a study in modern craveability. They translate the brand's Greek roots while updating it for a signature, memorable dish. Fries are topped with flavor-rich, hand-carved gyro (beef and lamb), a drizzle of Daphne's signature Fire Feta Sauce (feta, harissa and chermoula), and finished with pickled onions and a splash of harissa.
"With each bite, you get spicy and salty, with a mild kick of mellow heat," says James Bailey, Culinary Director of Elite Restaurant Group, which operates Daphne's. "The salt and acidity help cut the richness of the meat and fries, providing a counterpoint to the undercurrent of heat and spice."
The standout here is the Fire Feta Sauce, which cleverly combines a familiar Mediterranean ingredient, feta, with the bold flavors of harissa and chermoula—two ingredients that introduce adventure and differentiation. Bailey calls the Gyro Fries "inventive indulgence," and says that because of the dish's success, they'll be launching a vegetarian version soon.