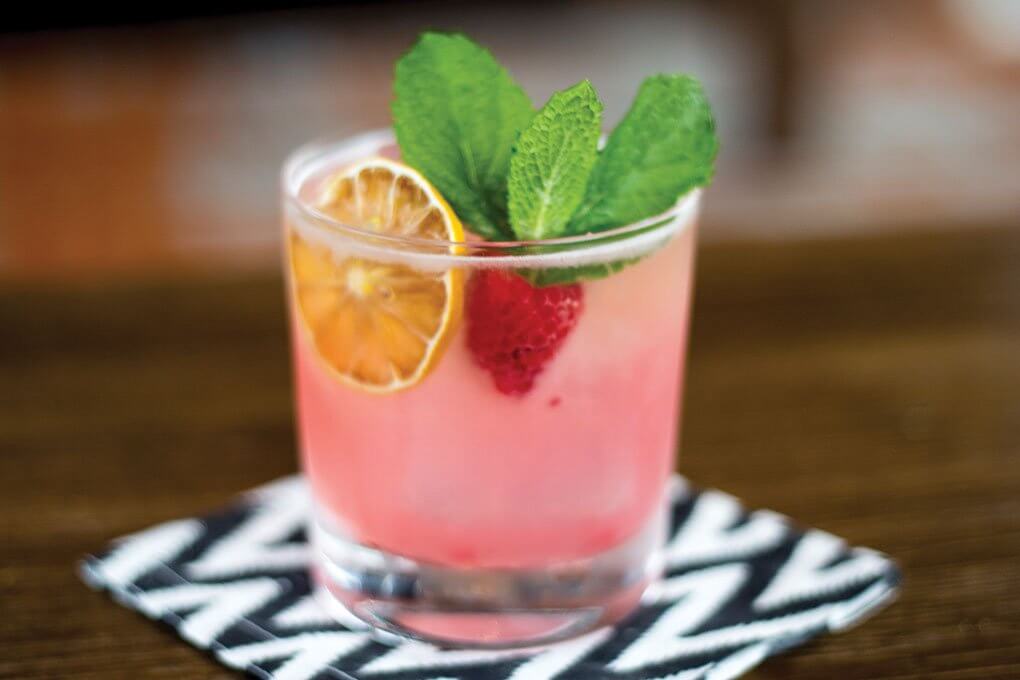 By Flavor & The Menu
April 19, 2019
Fruity, tart, refreshing, crisp, lively—all are wonderful flavor cues for a modern cocktail. They come together in a visually stunning way in the Guns & Rosé at Alex&nder, a brandy bar atop Copper & Kings distillery. The colorful drink combines immature grape brandy, fresh raspberry syrup and fresh-squeezed lemon juice served on the rocks. It's topped with rosé and garnished with a dehydrated lemon slice and a mint-skewered raspberry.
"The key to the cocktail is the complementary flavors—the fresh tart of rosé with the tart of raspberry work in synergy," says Eron Plevan, Beverage & Hospitality Manager for Alex&nder. "The wine split makes the cocktail a little less sweet, a little more crisp, and very refreshing and lively."
The Guns & Rosé is the bar's top-selling shaken drink. "It's eye-catching with the pink color and the fruity mint garnish."
For the summer, Plevan is planning on offering Guns & Rosé on draft in the bar's courtyard. "We also want to see it in frozen form for those really hot days—maybe we'll call it Guns & Frosé," he says.