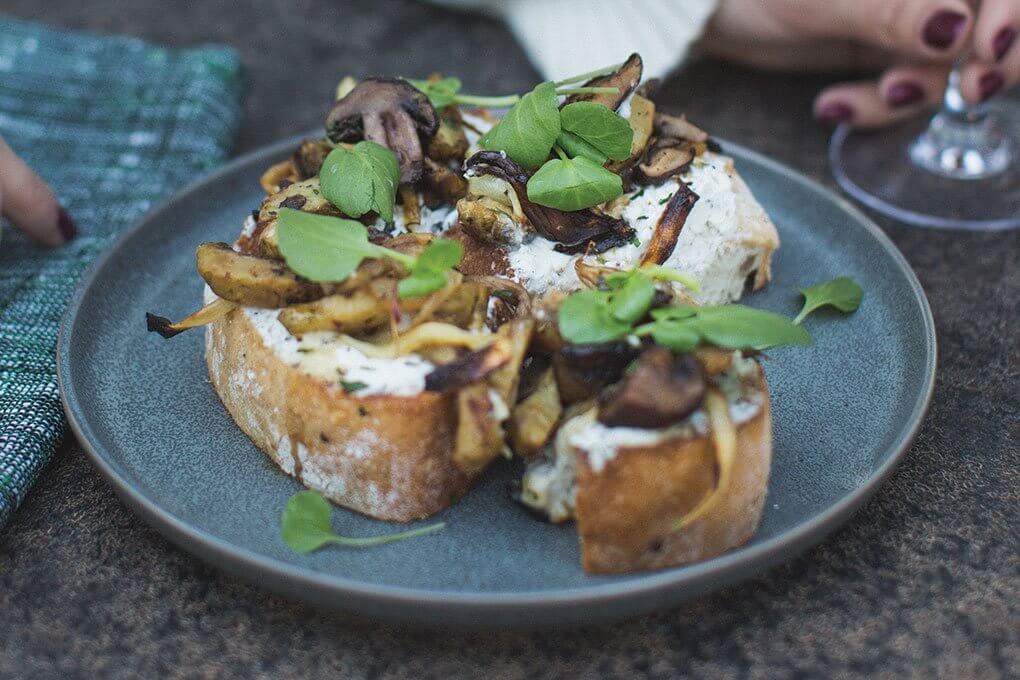 By Flavor & The Menu
April 3, 2019
Mushroom toast is following in the wake of avocado toast, finding a happy home in a format that embraces its meaty, savory qualities. At New American fine-dining concept The Henry in West Hollywood (with two other locations in Phoenix and Dallas), the Roasted Artichoke and Mushroom Toast is a top-selling appetizer and frequent choice on private-event menus.
A thick slice of toasted ciabatta is brushed with olive oil and slathered with a generous portion of lightly whipped black truffle goat cheese. Roasted artichoke hearts, cremini mushrooms and charred onions sit atop the spread. Cut into four pieces, the toast is drizzled with sherry gastrique and garnished with watercress and herbs.
"What makes this dish great is it hits every note," says Executive Chef Josh Hill. "The textures of the soft goat cheese and crispy ciabatta play well against each other. The acid in the sherry gastrique and bitterness of the watercress balance out all that wonderful richness with the rest of the dish. It's really a remarkable contrast."
It's also easy to share. Says Hill, "I see one go out to almost every table during lunch and dinner."