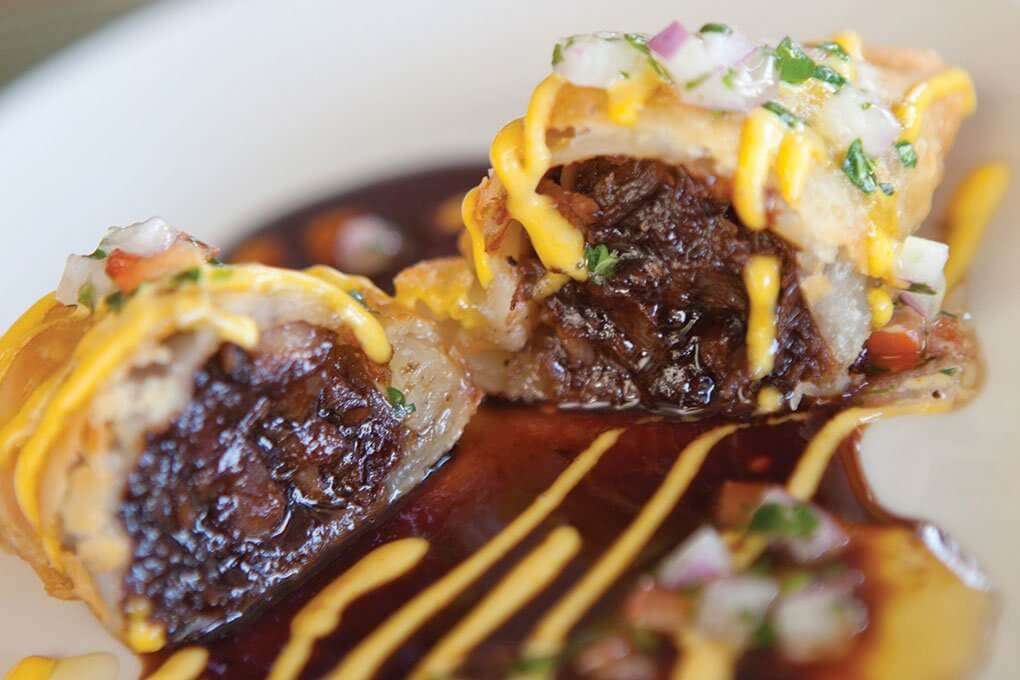 By Flavor & The Menu
April 3, 2019
Empanadas are glorious street-food stars that deliver a savory, rich experience inside a crisp, snackable format. In the hands of Executive Chef Clay Conley, the Short Rib Empanada at Buccan, an upscale-casual global café, refines that experience with complex flavor play.
He first braises short rib until meltingly tender, with red wine, garlic, rosemary, thyme, onion, celery, carrot and veal stock. It's folded into empanada dough and fried until crisp, then served with a bordelaise sauce, a drizzle of aji amarillo aïoli and salsa criolla, made with red onion, red pepper, extra-virgin olive oil, cilantro and vinegar.
"The short rib empanadas are a play in contrasts: texture and temperature, fat and acid," says Conley. "The dough is crispy, and the meat inside is rich, velvety and juicy. The aji amarillo and the salsa criolla add heat to cut through its richness. This dish definitely provides a full-mouth sensory experience."
The magic here lies in the combination of comforting and familiar, with seriously delicious flavors.