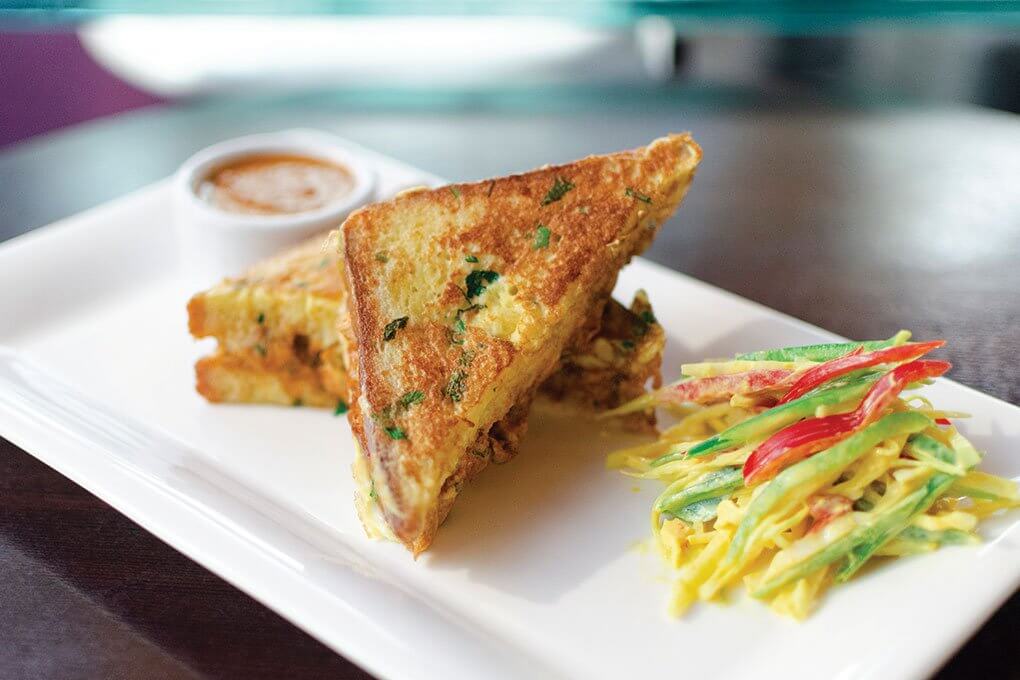 By Flavor & The Menu
April 3, 2019
Two classics are better than one. That's the approach at Rasika, an Indian fine-dining concept, where Group Executive Chef Vikram Sunderman wanted to create a savory French toast with Indian flavors to dazzle Sunday brunchgoers.
The result is the Tikka Masala French Toast, presenting diners with a surprising Indian take on a classic American breakfast item. As Indian flavors find their way onto more American menus through mash-ups, this brunch item demonstrates the opportunity nicely.
Creamy chicken tikka masala is spooned between two slices of brioche, then the sandwich is dipped in a mixture of eggs, heavy cream, cilantro and salt. It's fried in butter on both sides, then plated with curried coleslaw. "The French toast has a creamy, buttery and smoky flavor," says Sunderman.
The chicken tikka masala gives heft to French toast, making it a more substantial dish that fits well in the brunch category. Sunderman suggest a few variations, including replacing the chicken with paneer tikka masala, or potatoes flavored with curry leaves, mustard seeds, green chile and lemon juice.