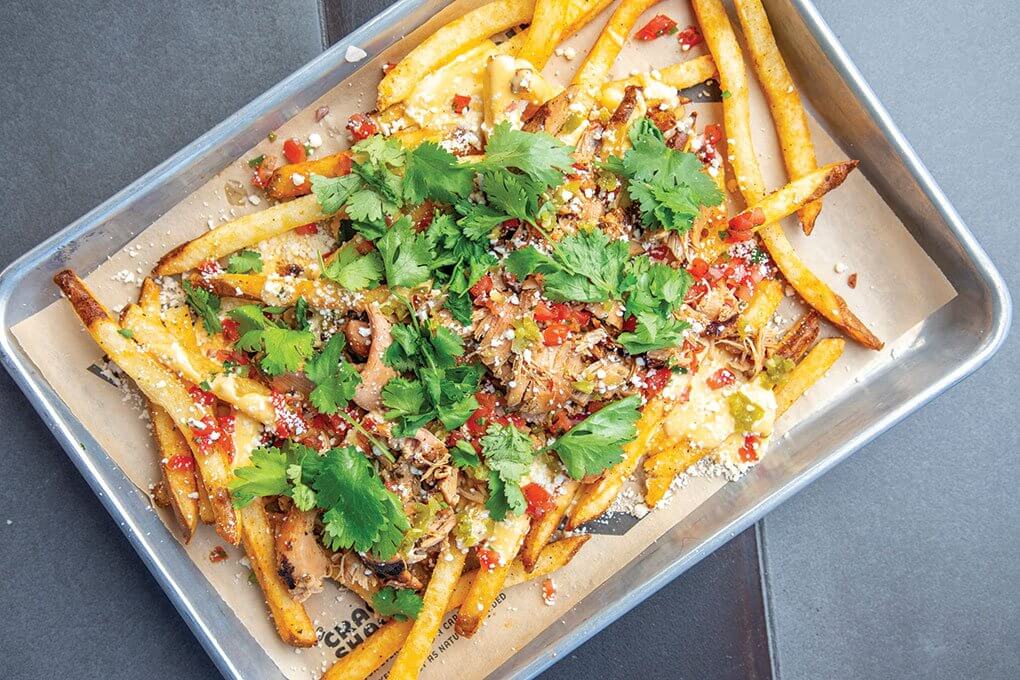 There's no shortage of carne asada fries in Southern California, so a flavor-forward, chicken-based remix on this classic has been a smart investment for this fast-casual chain specializing in premium fried chicken and egg applications. The Crack Shack's Mexican Poutine takes craveable cheesy fries to the next level, combining high-impact flavors to make it a signature dish.
The poutine's base is comprised of schmaltz fries and pollo asada. Schmaltz makes the fries extra savory, while the use of chicken fat is decidedly on-brand. The chicken is marinated in orange juice and guajillo, then grilled to achieve a smoky flavor. The base is topped with pico de gallo, Cotija cheese, jalapeño Cheez Whiz-style sauce and pickled jalapeño vinegar.
"The vinegar adds spice and acidity, which brings out the jalapeño peppers used in the cheese sauce, as well as a slight heat," says Jon Sloan, Culinary Director. "The pico de gallo adds freshness and texture, while Cotija cheese introduces a natural salt." A menu mainstay since The Crack Shack opened in 2015, the Mexican Poutine will be on the menu when it expands into Las Vegas in late 2019.