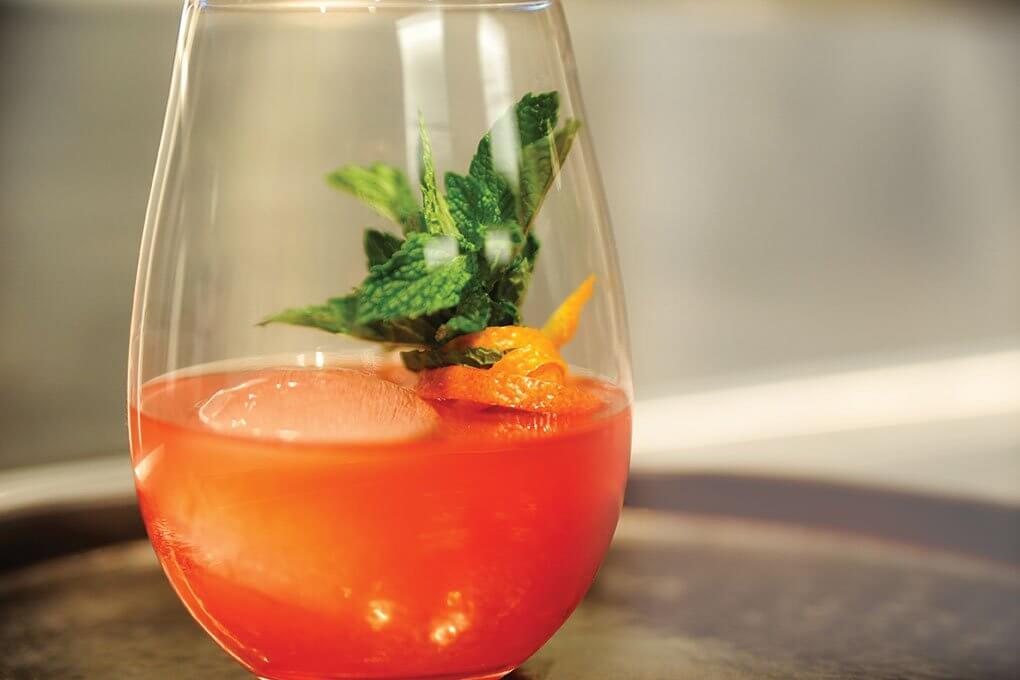 By Flavor & The Menu
April 3, 2019
Inventive fare is the order of the day at Peppervine, a newly opened small-plates concept. Its unique spin on the Negroni, called the A5 Negroni, sees a Wagyu fat wash and infused Campari, making it a signature standout.
Japanese whisky is infused with Wagyu fat for at least two weeks, leaning into the demand for process-driven beverages. Campari is infused with coriander, mint and orange peel, then combined with the whisky. Sweet vermouth and blood orange juice complete the cocktail's flavorful build.
"The Wagyu imparts a wonderful richness and depth to the Japanese whisky, the botanicals meld with the herbaceous notes of the Campari, and the blood orange is equally a touch tart and sweet," says Executive Chef Bill Greene. Craftsmanship and creativity are on full display, and it's paying off.
"The cocktail has been well received by our guests," he says. "Many come to us for forward-thinking and innovative cooking—that extends to our cocktail program as well."