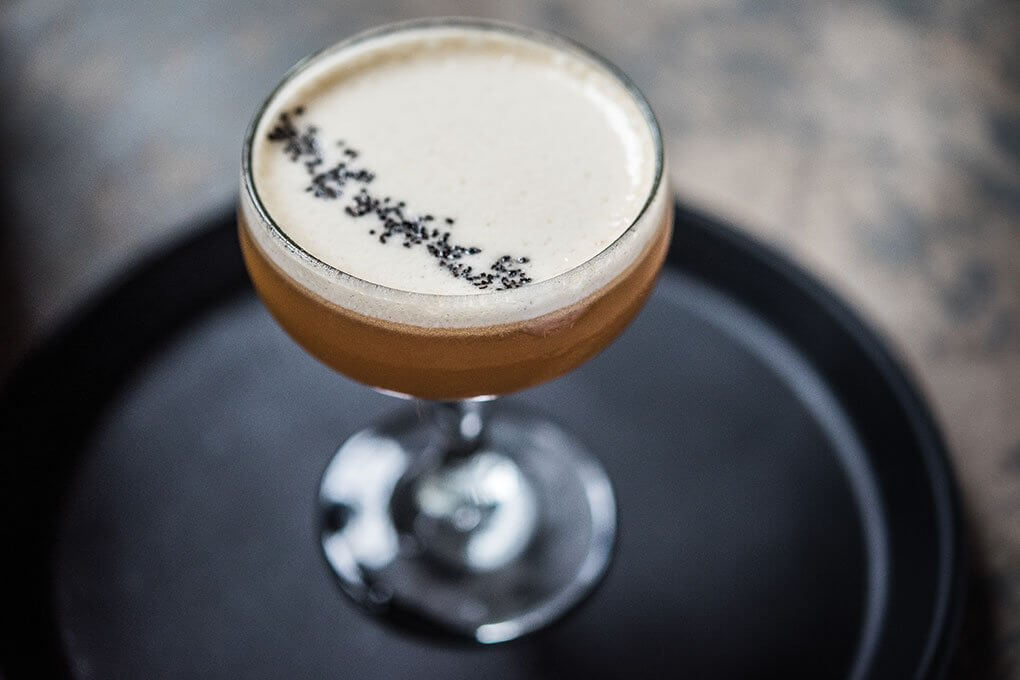 Renewed interest in the Lion's Tale—the Prohibition-era cocktail made from bourbon, lime juice and allspice dram—is paving the way for creative takes on this simple drink. At O-Ku DC, an upscale sushi restaurant with three other Southern locations that serves Japanese cuisine with a Southern approach, the bar program has seen success with the Lucky Cat, a smoky iteration with less sugar than its muse.
The Lucky Cat keeps the Lion's Tale's bourbon base, but uses Cotton & Reed Allspice Dram, which swaps sugar for dry-fermented limes. The Cotton & Reed distillery is a few blocks from O-Ku, which also gives the drink a local narrative that guests appreciate. Egg white, fresh lime and a splash of Compass Box's The Peat Monster Scotch round out the drink. A garnish of Lapsang souchong tea powder delivers an artistic and smoky finish.
"The Lucky Cat is a complete experience, from the wonderful smoky nose, to a great balance of acid, spice and sweetness," says Beverage Director Alvaro Umana. A funky, versatile flavor profile appeals to those seeking adventure, and makes it a smart investment year-round. Ordered daily and recommended by staff, the drink's spice has made it a hit in the winter, while its lightness has made it a warm-weather star as well.