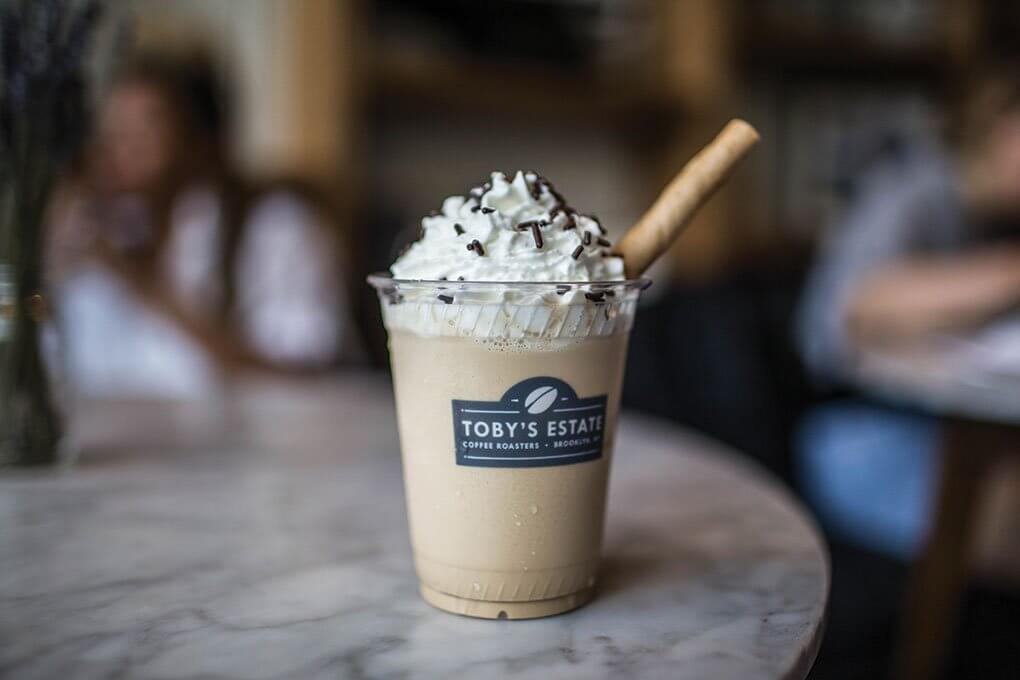 By Flavor & The Menu
April 19, 2019
As diners continue to embrace cold brew, operators are getting creative, adding it to cocktails, smoothies, milkshakes and more. At Toby's Estate, a small-batch coffee roaster with five locations, the Cold Brew Crushie has successfully moved cold brew into the frozen treat category.
Launched last summer, the decadent beverage starts with the brand's signature Brooklyn Cold Brew, then adds locally sourced milk and raw cane sugar. Whipped cream, sprinkles and a cookie straw give it a sweet finish.
"The Cold Brew Crushie was an immediate fan favorite. It's a delicious whimsical summer treat to beat the heat with. But more importantly, it's fun!" says Allie Caran, Director of Education, overseeing the brand's range of educational offerings, from its Brew School courses to wholesale training programs.
"We are always experimenting with innovative ways to showcase our responsibly-sourced coffees and will continue to roll out new items that celebrate unique flavors we love."