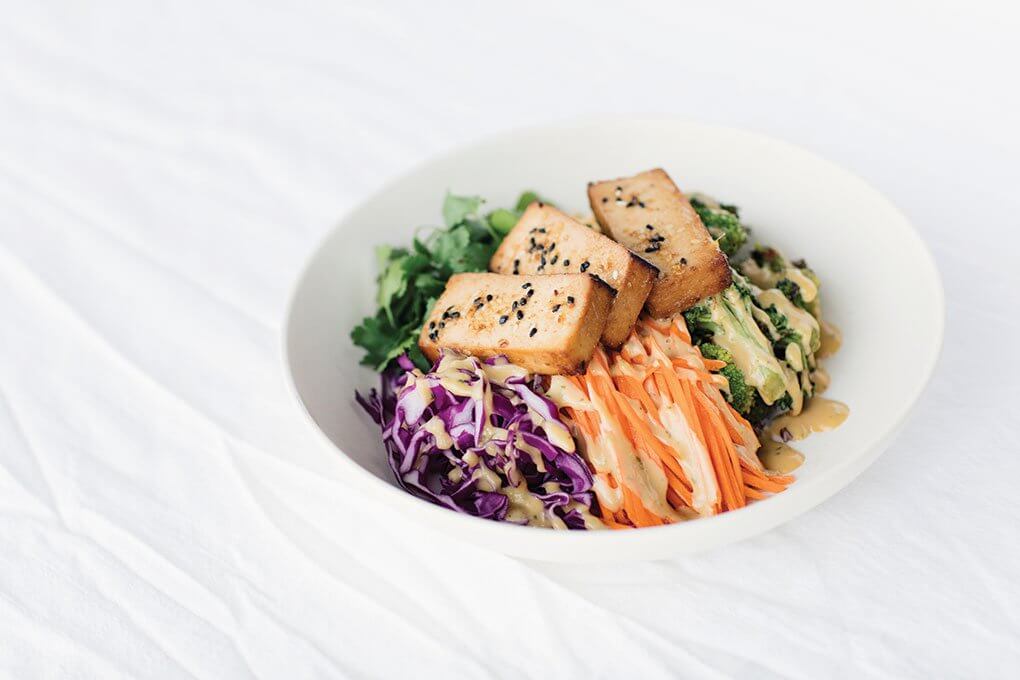 The Buddha Bowl was put on the seasonal menu at fast casual Modern Market in hopes of offering a tofu-based dish that both vegans and meat eaters would enjoy. It performed so well that it's now a core signature item that ranks among the brand's top sellers.
Developed to highlight Modern Market's new sesame-glazed tofu, the bowl build stars warm heirloom rice, spicy roasted broccoli, carrot, citrus cabbage slaw, toasted peanuts, cilantro and peanut-mango sauce.
"This dish hits the five flavor notes that you often find in a lot of Asian cuisines—sweet, sour, salty, bitter and spicy," says Josh Chesterson, Creative Culinary Director.
"There is also a heavy umami quality in the tofu marinade, so we are adding a sixth flavor profile as well, which really takes the dish over the top."
Although it's a vegan dish that appeals to a broad consumer base, Chesterson points to a few of its components that help guests customize the bowl to their liking. "The spicy broccoli and sweet peanut-mango sauce work well with any of our proteins, so we find a lot of our guests customize the bowl with chicken, pork, salmon or our new grass-fed beef," he says.
"This has been so universally well received by our guests that it quickly became one of our best sellers."